From Spring Break to summertime, Cancun, Mexico, remains one of the most popular spots for people to flock to when they are in need of a sunny getaway. But as with visiting anywhere new, there are a ton of slips to be made if you don't plan it right. Travel experts put together all the mistakes we make when we aim our sights on a Cancun vacation. See how many you're guilty of and how to avoid making future ones.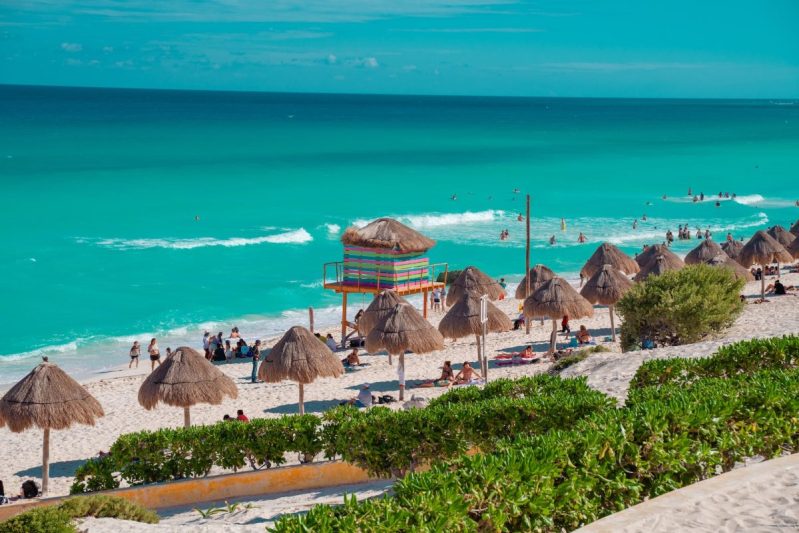 The packing faux pas
It all starts before you even get there. Travel agent Mary DeSpain believes a lot of the blunders people make happen before they leave for the trip. According to Mary, "Cancun is a phenomenal destination. Don't waste it with bad planning!"
Some things you don't want to mess up
Not packing properly, from clothing to sun protection

Forgetting to check the weather

Not knowing the local dress codes
Pack items like sunscreen, bug sprays, and sunglasses, and check the weather closely before you leave. But please, respect Mother Nature and make sure that sunscreen is biodegradable.
Whenever going somewhere outside your culture, check to see what kind of rules, laws, and other local dress codes are. It's not always what you pack, but what you shouldn't pack, as well. CEO and founder of Voyagu Ivan Saprov warns "accessories might attract unnecessary attention downtown," so it's best to keep that stuff at home.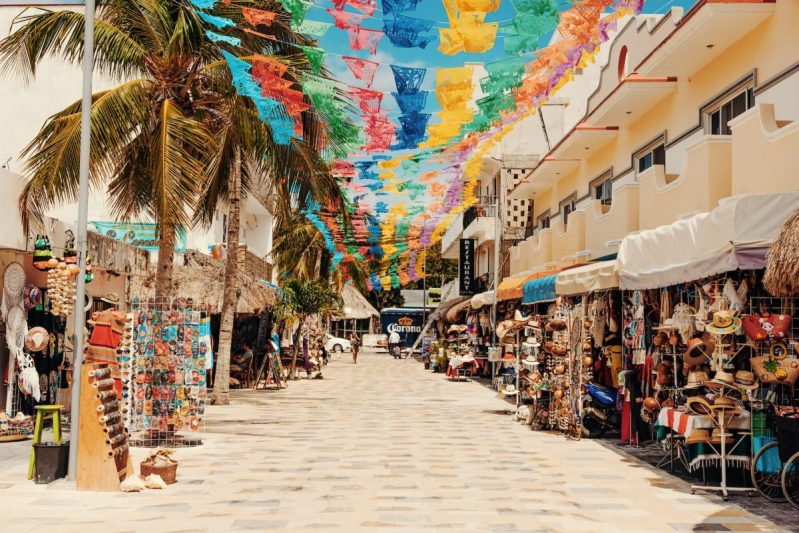 The money mishaps
Double-check the ATMs

Exchange money at the local banks

Don't stop for the street vendors
The biggest things tourists do wrong are all about money. Abraham Pedraza, Trip Manager for Contiki, warns people who travel to Mexico to stop making these errors with the local currency. Pedraza says, "Always try to use ATMs located in banks or shopping centers, not on the streets." Skimmer machines are a problem in the US, but more so in the tourist traps there.
Justin Albertynas, CEO of Ratepunk tells tourists to "go to an official bank and change money there." You may be tempted to go to the one at your hotel, but Albertynas says not to "because private ATMs will charge 10-20 USD for cash withdrawals." We cringe when we see that $3 or $4 bank fee when we use a non-bank ATM here, so we get that.
Pedraza also wants you to keep walking by those street vendors because you "don't want to be the unlucky one who got scammed and bought a fake ticket." Scalpers are everywhere, people, so keep it moving.
Tricky transport
You've probably heard a bit about certain transportation no-nos before if you've traveled anywhere outside of the US.
Drive away from these transport woes
Pay attention to official taxis versus taxi ambassadors

If you rent a car, don't leave before you video every detail of it

Don't forget the rental insurance

Don't turn your nose up at public transit
Justin Albertynas has all of things not to do in regard to traveling around once you get there. He notes, "If you're traveling on a budget, go straight to the ADO bus booth and buy a bus ticket. The buses are very good, clean and modern, and the price is truly cheap."
He also says that rental car companies may deny any issue with a car, so don't leave before you "film the whole vehicle and every scratch."
There are also different kinds of taxis, so make sure to pick the official ones. Basically, steer clear of the taxis that come after you when you walk out of the airport.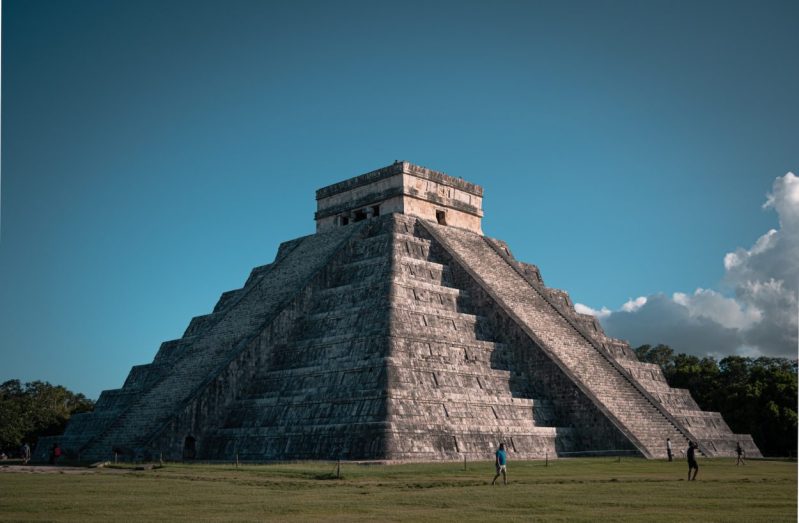 Once you get there, don't be that guy
You took a Cancun vacation for the resorts and beaches, but those don't have to be the only things you do there. Don't be the tourist that never leaves the hotel or surrounding area.
Founder and CEO of Casago Steve Schwab wants tourists to get out there and see the "Chichen Itza Mayan ruins, eco-tours at Xcaret archaeological park, swimming with dolphins, and snorkeling at Isla Mujeres, Isla Holbox, or Isla Contoy." That sounds like a whole list of reasons to travel to Mexico that most people miss out on.
In addition to seeing those sites, Patricia Palacios, co-founder of España Guide, doesn't want tourists to make the mistake of not "exploring the Yucatan peninsula any further." If you don't leave the same tourist spots, you'll miss "Isla Mujeres, Hotbox, Playa del Carmen, Cozumel, and Tulum."
Ivan Saprov agrees, saying, "Cancun has many must-visit places, including some that are not well-known."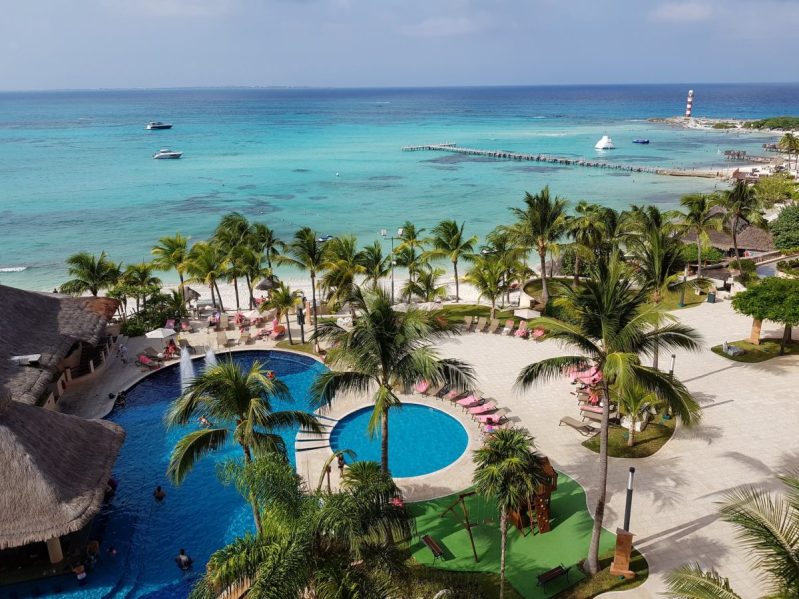 The final faults to forego
Here's the lightning round of mistakes we make before and during our Mexico vacation.
The big ones from Justin Albertynas are to "never drink tap water," and to only "eat in local taquerias." If the restaurant is empty, you should leave it immediately. Follow the locals. If you don't want to have walking diarrhea for your trip, bottled water is the only water option for you.
If you are hitting the beaches on your Cancun vacation, Patricia Palacios says a missed opportunity is not checking for that Sargassum algae. Look it up. It's gross.
One slip that might make you miserable the entire time is not picking the right season to go. Steve Schwab does "not recommend visiting Cancun in the summer." Look at the calendar and pick those off-season times, guys.
Ivan Saprov bounces off that, saying another lapse in judgment is not giving yourself enough time to enjoy all Cancun has to offer. You won't be able to make this trip a weekend getaway.
Okay, we think those are plenty of don'ts for you to check off before you do get your Mexico travel plans in order. You'll look less like a tourist, have a safer time, and see more of Cancun than most Americans when you don't make these travel mistakes.
Editors' Recommendations