Between Spring Break, summer break, and all other breaks in between, finding the perfect beach spot is a little overwhelming. If you want to narrow things down for your next beach vacation getaway, we have the best beaches from all over the world to put on your list. Make your way through TripAdvisor's top 25 beaches in the world and see which ones you'll want to visit.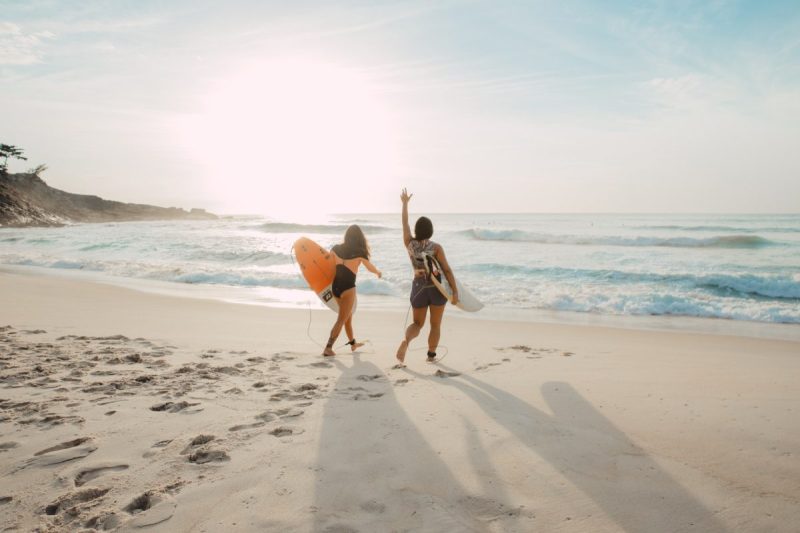 Places with more than one beautiful beach
If you want to try to visit more than one of the top beaches in the world, but stay sort of in the same area, book a flight to these places. You could check out around a third of the top beaches if you hit all of these.
Greece
We're not surprised that Greece has more than one on the list of the best beaches in the world, considering how stunning the rest of the land is. Not only is Greece known for being the birthplace of democracy, but they have two of the world's most beautiful beaches.
Balos Lagoon in Kissamos, Greece
Falassarna Beach in Falassarna, Greece
Spain
Spain gets a lot of credit for Ibiza, paella, and soccer, but it also has two stunning beaches in the top 25.
Playa de Mura Beach in Playa de Mura, Spain
La Concha Beach in San Sebastian-Donostia, Spain
Brazil
Home to the Amazon Rainforest, the Amazon River, and Christ the Redeemer, Brazil is also home to beautiful beaches that showcase the lifestyle there perfectly.
Baia do Sancho in Fernando de Noronha, Brazil
Ipanema Beach in Rio de Janeiro, Brazil
Australia
We know they are mostly known for being the place where the devil keeps his pets, but Australia also has two beaches in the top 25.
Manly Beach in Sydney, Australia
Cable Beach in Broome, Australia
The only ones in the U.S.
Well, we tried our best, but the United States only grabbed three spots in the top 25, claiming numbers 10 and 11, and 12. One is in Florida though, so visit that one at your own risk.
Ka'anapali Beach in Lahaina, Hawaii
Siesta Beach in Siesta Key, Florida
Driftwood Beach in Jekyll Island, GA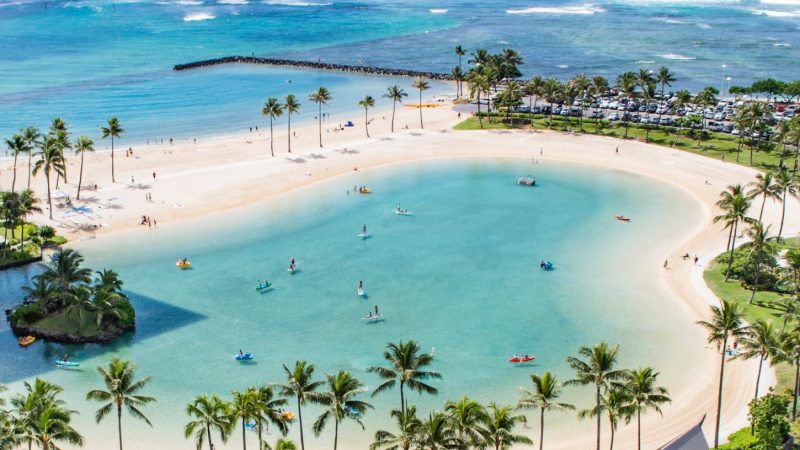 The coveted Top 3
It's all about the top 3 most beautiful beaches out there. From water adventures, wanting to take a picturesque stroll, or to add Instagram-worthy pictures to your timeline, these are the best beaches to do any of that.
Baia do Sancho in Fernando de Noronha, Brazil
Eagle Beach in Palm-Eagle Beach, Aruba
Cable Beach in Broome, Australia
Turn the top 3 into a bucket list of adventures, visit each one, and see if they live up to the hype. Or copy down the entire top 25 and have your vacations planned out for quite some time.
Whether you like to get in the water or just stay back and look at it, you can't deny the way that hearing the waves hit the beach while feeling the sand in your toes makes you feel. So, try to experience one of these beaches this year.
Editors' Recommendations