Whenever we hear about something crazy happening in the U.S., the first thought is, "bet that happened in Florida." For summer shenanigans, you better believe Florida has you covered. If you plan to spend summertime on the sand, we're here to tell you to skip Florida beaches. The most dangerous ones in the country are in that southern state, so pay attention to which ones to stay far away from and why.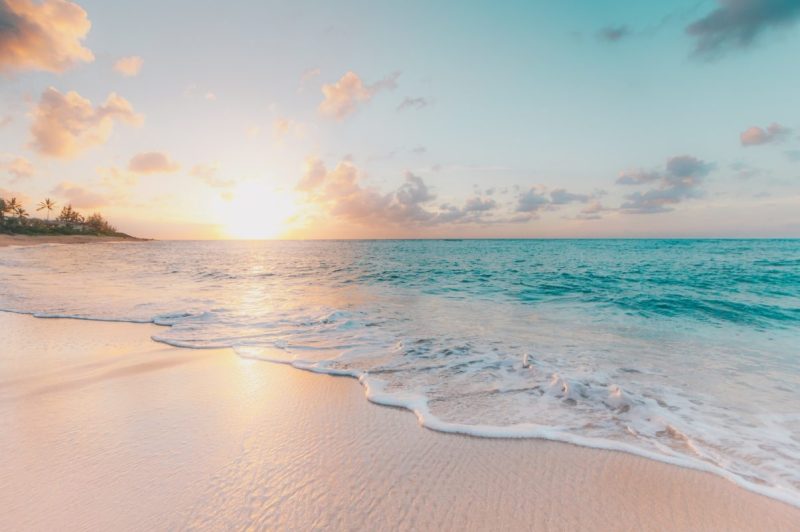 The most dangerous beaches in the U.S.
Travel Lens looked at a number of factors — like hurricanes, fatalities, and shark attacks — to determine the most dangerous beaches in the U.S. Wondering which beaches topped the list?
New Smyrna Beach, Florida
Cocoa Beach, Florida
Ormond Beach, Florida
Panama City Beach, Florida
Myrtle Beach, South Carolina
Melbourne Beach, Florida
Jacksonville Beach, Florida
Oak Island, North Carolina
Gulf Shores, Alabama
Fort Lauderdale, Florida
Let's dive into some of the factors that earned these beaches their spots on the list.
Hurricanes are never fun
First of all, Florida has the most hurricanes. Florida beats out rivals Texas and Louisiana for the top spot in that category. And not just a little — by almost double the number of the following highest states. Texas and Louisiana see 64 and 62 hurricanes, but Florida blows them out of the water with a total of 120 hurricanes, with 37 of those considered significantly dangerous.
So, in general, not a good look for Florida or anyone looking to go near the water. Florida clocked more hurricanes than the next three states combined (after Texas and Louisiana), and it takes the next four to beat the sunshine state.
Florida is the real-life equivalent of
Sharknado
Sharks are everywhere, yet in Florida, they seem to be extra aggressive. Since 2010, the Top 10 spots for the most shark attacks are dominated by Florida.
On the low end, Jensen Beach and Jacksonville Beach have had three each, and Ormond Beach saw four, putting it in the top five most dangerous beaches for shark attacks. Melbourne Beach holds strong at number four with six attacks overall. The top three are majority Florida-bound, with third place going to good old Cocoa Beach with seven shark attacks.
But it's number one that does it for us to avoid the state completely. New Smyrna Beach, which is located just south of Daytona Beach, has seen an impressive — or scary — 32 shark attacks since 2010. No, thank you.
The water itself will try to kill you
If you want to do a little surfing, Florida's waters have other plans. The Top 10 most dangerous beaches for surfing have a Florida location in six spots. The top three are — again — mostly Florida beaches.
In fourth place, though, is that lovely New Smyrna Beach with ten surf zone fatalities. That beach shouldn't have people allowed to go near it between the sharks and surfing deaths. Second place goes to Daytona Beach, with 16 surf-related deaths, so maybe stay on the sand there. Top honors go to Panama City Beach with a staggering 24 deaths since 2010.
The most dangerous beaches, taking everything into account, have Florida on the map seven times. No surprise New Smyrna Beach takes that top spot.
So, if you want to survive your vacation, pick any state other than Florida. Or stick to the usual Disney days if you do visit there. Just to be on the safe side, maybe check out the coast along Massachusetts instead.
Editors' Recommendations