Canada is one of the most diverse, not to mention largest countries in the world. Yet when most think of places to visit in Canada, it's not uncommon that only a few major cities are constantly repeated, and although those cities are worth your time and exploration, sometimes just outside of those handful of favorites, there are smaller towns that are just as special. And other times, you just need to head to the middle of nowhere to find a small town that is surrounded by a whole lot of nothingness, which is part of their allure. Let our list of underrated Canadian towns help inspire you to travel north.
St. John's, Newfoundland and Labrador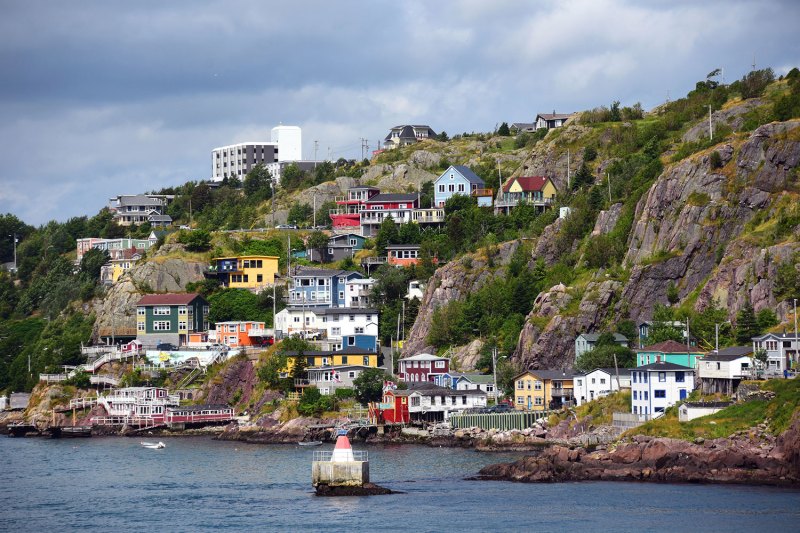 Situated on the eastern tip of Newfoundland Island, and not to be confused with Saint John, New Brunswick as it often is, St. John's is a must see on the east coast of Canada. The perfect marriage of Maritime charm with big city buzz, visitors can tour around Cabot Tower on Signal Hill, indulge in fresh Atlantic seafood and visit The Rooms, a unique museum and art gallery. To spend time with the locals, head down to George Street on a Friday night and take your pick from the overflowing bars and pubs.
Kamloops, British Columbia
The semi-arid desert climate of Kamloops makes the city very versatile. During the summer, enjoy the heat at one of the beaches along the Thompson River, or if you are feeling more adventurous, drive upstream and float down like a local. Nearby is Sun Peaks Resort where you can enjoy world-class skiing in winter, and golfing, biking, or hiking during milder weather. The city itself is surrounded by hills that are great for sledding or mountain biking. There's even a relatively new wine boom in the valley as well where you can sip your way through the Kamloops Wine Trail.
Brandon, Manitoba
The second largest city in Manitoba, Brandon is home to many historical buildings like Daly House Museum, which is the home of Brandon's very first mayor. Brandon also has a march, perfect for bird enthusiasts, and the Westman Reptile Gardens is a great place to have a one of a kind animal experience. Aviation geeks can head to the Commonwealth Air Training Museum to check out all the planes.
Thunder Bay, Ontario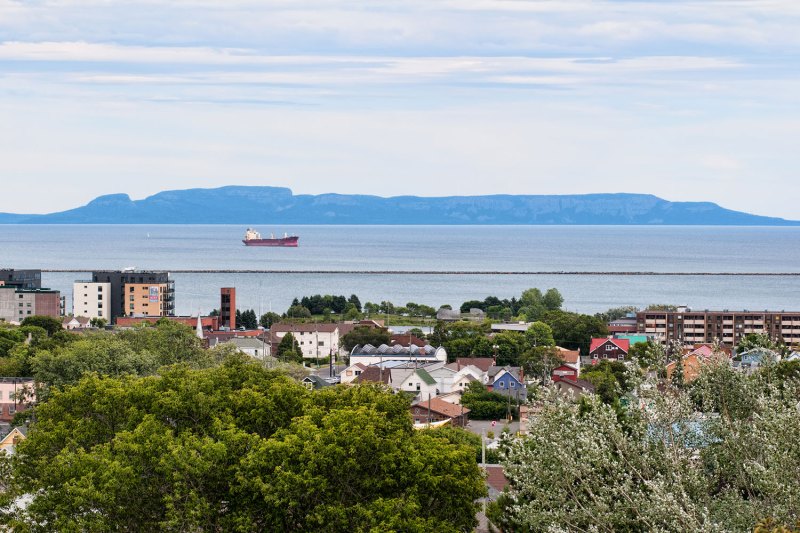 Directly on the bank at the top of Lake Superior, Thunder Bay is known for having one of the most interesting and character-rich cultures in all of Canada. With a strong indigenous presence, you can admire some of the local native art at Thunder Bay Art Gallery and some of the best Northern European cuisine in the country like having a Finnish breakfast at The Hoito. The views from the waterfront alone though are worth the visit.
Saskatoon, Saskatchewan
As the largest city in Saskatchewan, it's a mystery why Saskatoon doesn't get more attention from tourists coming to Canada. There's a great downtown core with bridges, a beautiful riverside park system and fun neighborhoods that give off west coast vibes. Plus, the restaurant scene in Saskatoon is surprisingly one of the best in the country, with a handful of their restaurants being on par with big time players in Toronto and Vancouver.
Hamilton, Ontario
This blue-collar yet fashionable city is constantly attracting film crews because the city is not only diverse, but also beautiful. When sunny, take a stroll through the Niagara embankment and be inspired by the numerous falls, or on a rainy day, wander the halls of Dundurn Castle. To hang with the cool kids of Hamilton, head for cocktails at The Ship on Augusta.
Winnipeg, Manitoba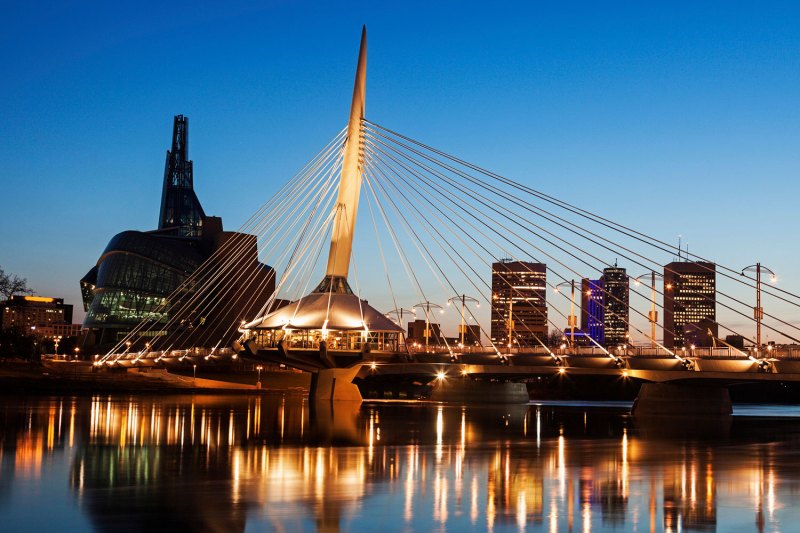 Winnipeg is actually one of the larger cities in Canada, but it doesn't seem to garner the same attention as its sister cities on either coasts, although it should.  It features bison spotting at FortWhyte Alive, the Canadian Museum for Human Rights, which is museum in the world that is dedicated to exploring human rights, the Royal Canadian Mint and polar bears to hang with at the zoo.
Carcross, Yukon
Carcross lies where the Tagish and Bennett lakes meet, along the Klondike Highway and about an hour south of Whitehorse, the largest city in Yukon, with a population of under 30,000 people. Once known as Caribou Crossing, the tiny town is home to the Carcross/Tagish First Nation and offers a host of activities, including mountain biking. Just outside of town lies the Carcross Desert, believed to be the smallest desert in the world.
Golden, British Columbia
Located about eight hours east of Vancouver and three hours west of Calgary is the town of Golden, which lies just to the west of Banff National Park. It's the epicenter for mountain-sports enthusiasts during the summer months where you can enjoy fishing, canoeing and kayaking, swimming, river rafting, and boating. Golden is also a hot spot for thrill-seeking hang-gliders, para-gliders, and skydivers.
Victoria, Prince Edward Island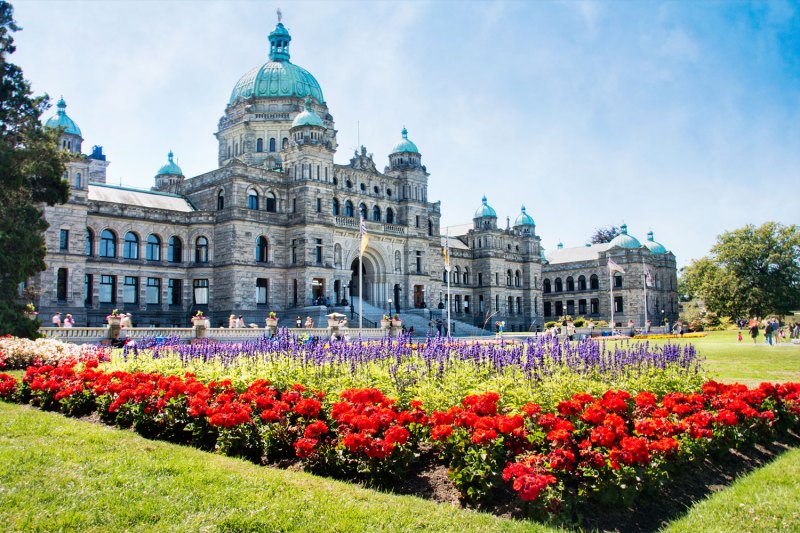 Victoria-by-the-Sea, as it's commonly referred to (not to be confused with Victoria, the capital of British Columbia) lies on the south shore of Prince Edward Island, about half an hour west of Charlottetown. Not only does it have incredible beaches, beautiful scenery, and historic architecture, but Victoria is also home to the Victoria Playhouse and interesting shops that feature locally made/sourced products like handmade chocolates.
Tuktoyaktuk, Northwest Territories
The hamlet of Tuktoyaktuk, more commonly called simply Tuk, lies on the shores of the Beaufort Sea and north of the Arctic Circle. It's known for its pingos, which are domes of earth-covered ice. During spring, Tuk hosts the Beluga Jamboree, a seasonal festival featuring activities such as igloo building and harpoon throwing. Tuk lies 124 km north of Inuvik, far out away from most everything, and until the end of April, the towns are connected by ice road.
Editors' Recommendations