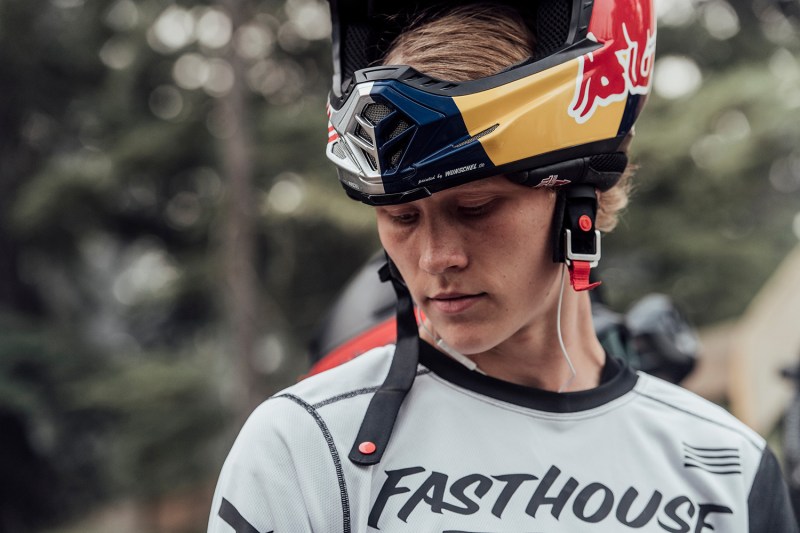 Whether you call it Slopestyle, Big Air, Dirt Jump, or Big Mountain, freeride mountain biking is a young sport. The Crankworx World Tour, recognized as the pinnacle of slopestyle competition, has only been around since 2004. The FMBA, or Freeride Mountain Biking Association, was formed in 2010. And Red Bull, sponsor of the biggest Crankwork event of the year, Whistler's Joyride competition, has only been involved since 2011.
Given the relative youth of the sport, not to mention the physical rigors of slopestyle, it's not surprising that the athletes themselves are largely young men and women. But even in this youthful sport, Emil Johansson was fresh-faced indeed when he came rolling onto the professional freeride circuit. Or maybe backflipping, barspinning, cash rolling, and tailwhipping onto the scene would be more accurate. Born in southwestern Sweden in June 1999, Emil was barely 17 when he placed fourth at the Crankwork Whistler Red Bull Joyride event in 2016, narrowly missing a podium spot at the world's premier freeride mountain biking event. The very next season, he accrued enough points to secure the title of champion in the FMB World Tour.
And then in August of 2019, now just two months past 20, Emil won the Red Bull Joyride competition after a nearly flawless 1 minute, 5 second first run down the trying obstacle course there at the base of Whistler Mountain. (You can watch the whole event here.)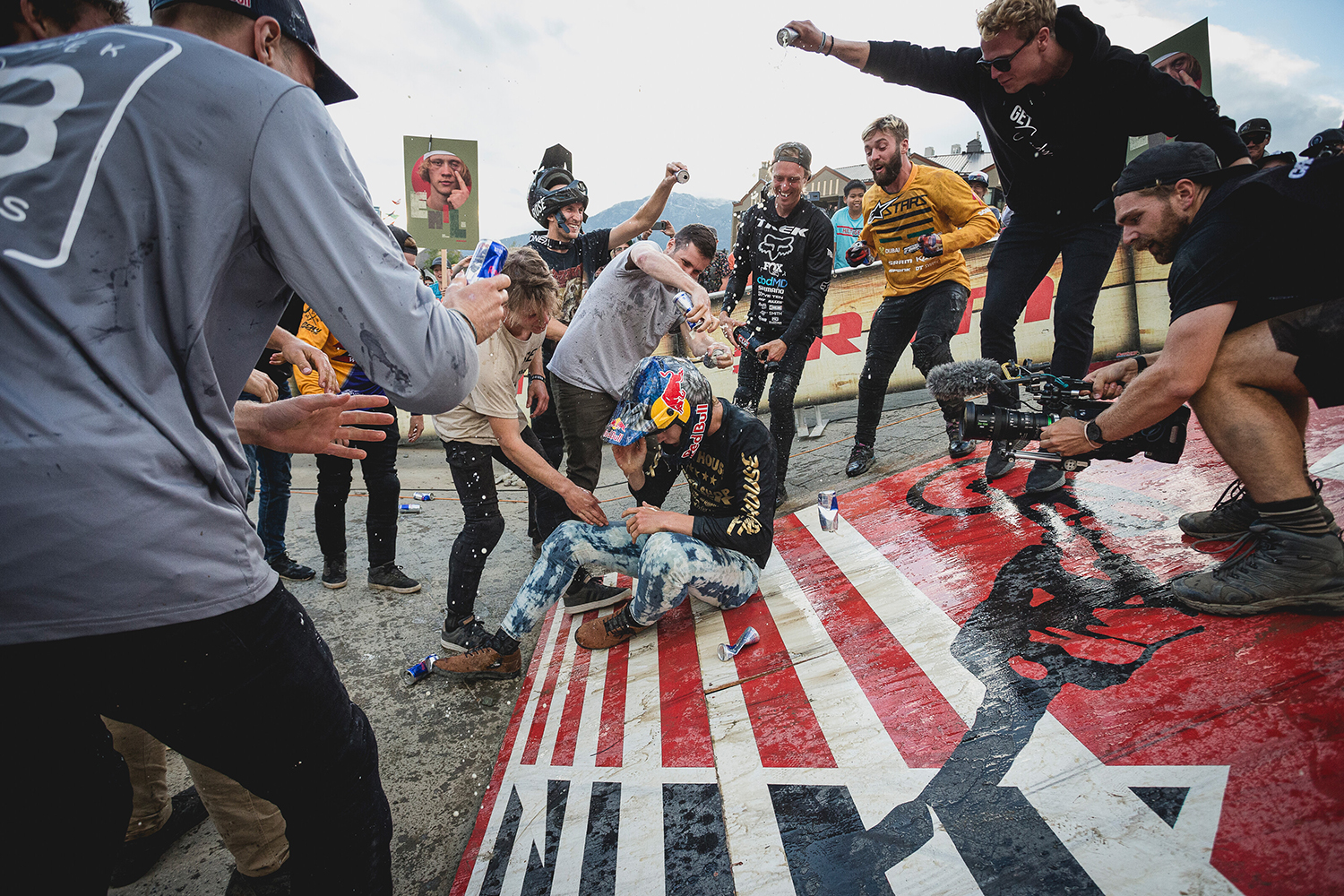 Emil Johnasson's accomplishments on a bike are undeniable by any standards. His achievements are all the more impressive given the fact that severe illness almost ended the young champion's career when he was just 18 years old.
Following his stellar year in 2017, Emil's health took a dramatic turn for the worse. He was laid low by stomach pains, body aches, and fatigue so intense he often struggled with daily tasks, let alone with performing or even practicing on a bicycle. Eventually, doctors diagnosed twin autoimmune diseases — Epstein-Barr Syndrome and Hashimoto's Disease — along with myriad food intolerances. It looked, for a time, as if the young man's career would be cut short. But with a battery of medicines, a careful diet, exercise, and plenty of willpower, Emil recovered over the course of a year and came back stronger than ever.
How does Emil Johansson feel about the whirlwind of his career so far? He takes it pretty well in stride.
The Manual: What got you started riding in the first place?
Emil Johansson: It's hard to say what really started the whole thing. I always liked to ride my bike as a kid, and growing up I saw people around me doing stuff like wheelies and all, and I just thought it looked cool. Further down the line I found dirt spots around town and I started riding those, I got to know some people, and started riding indoor parks. And I just fell in love with the sport. In the past, I was a hockey player and a goalkeeper at handball, but nothing about any of that came close to the passion I had for riding bikes, so it just was a natural decision to continue riding bikes. I started riding a lot, many times a week, and then I became conscious of my training. When I was 16 I moved to a new city and started at a school where I could practice slopestyle. I could ride at school every day. And there were more people there who had the same passion.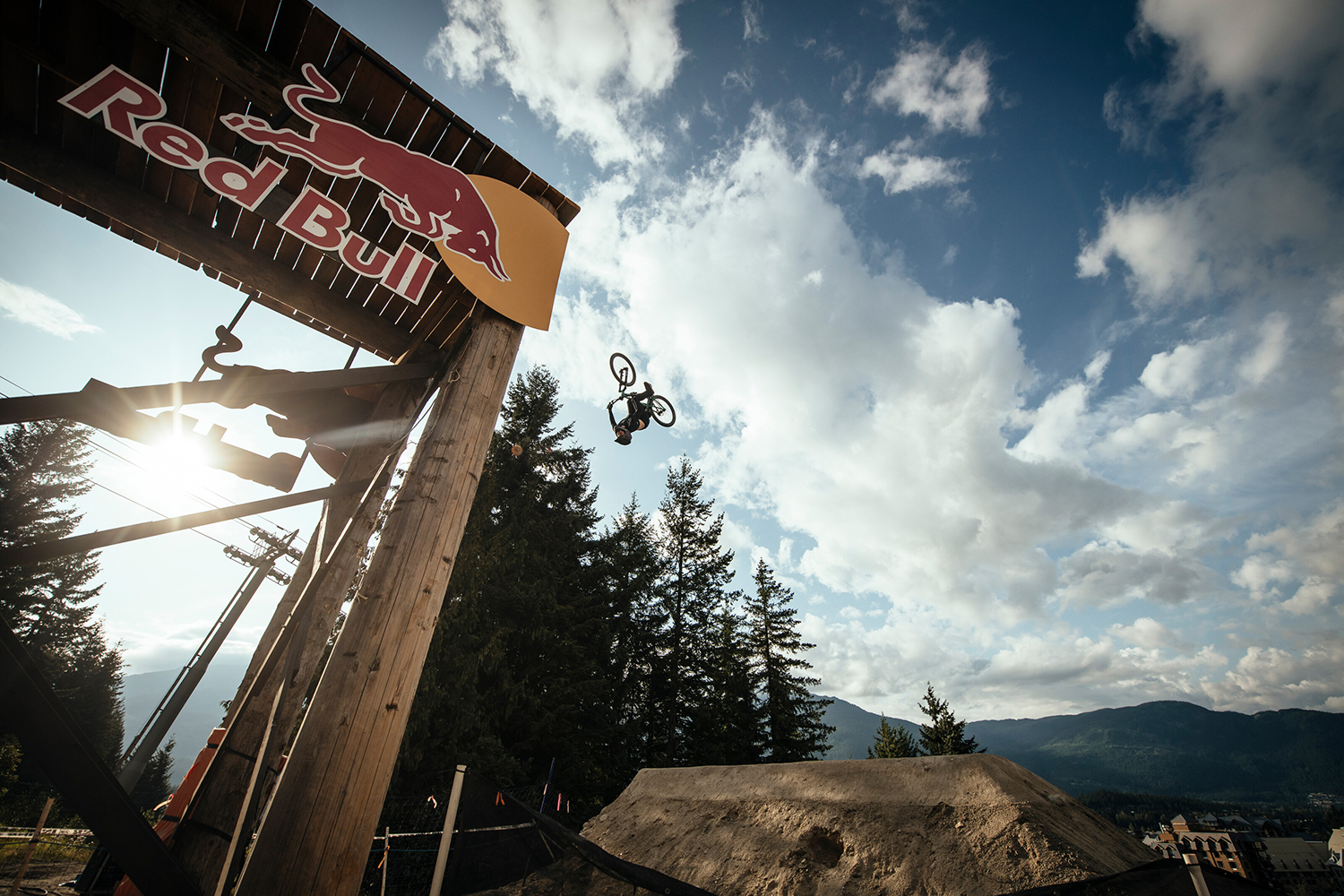 TM: How old were you when you entered your first competition, and what do you think has contributed to your success at such a young age, having won a major title at 18?
EJ: I was 13 when I did my first ever real competition. Before that, I did lots of sort of sessions jamming around with people, but the first real comp I did I was 13. I don't really know what has helped me. I've been really fortunate to have good role models. And also a lot of things have changed these days. I can see what other people are doing [online], I can follow the progression of the sport. Really, a lot of it is something that came easy as long as I just kept training, kept practicing every day, keeping on my wheels all the time.
TM: Having dealt with the health issues you faced, has your outlook on the sport changed?
EJ: Well, I'm still suffering from it. If I don't take my medicines, I'll still suffer. Nothing is really gone, it's just a stable situation. It's given me a full awareness and an appreciation of how much of a thin line it is, how much I have to keep on this if I want to be competing. Keep on my health and training.
TM: How does your training and fitness regimen change in the offseason when you're not competing or on the road?
EJ: To be honest I train much harder in the offseason. I'm always on the bike or at the gym. I practice much more, much harder then. When I'm on the tour, when I'm competing, I have to worry about a crash, about injury, about training too hard, about not resting enough. So I train much more during the offseason.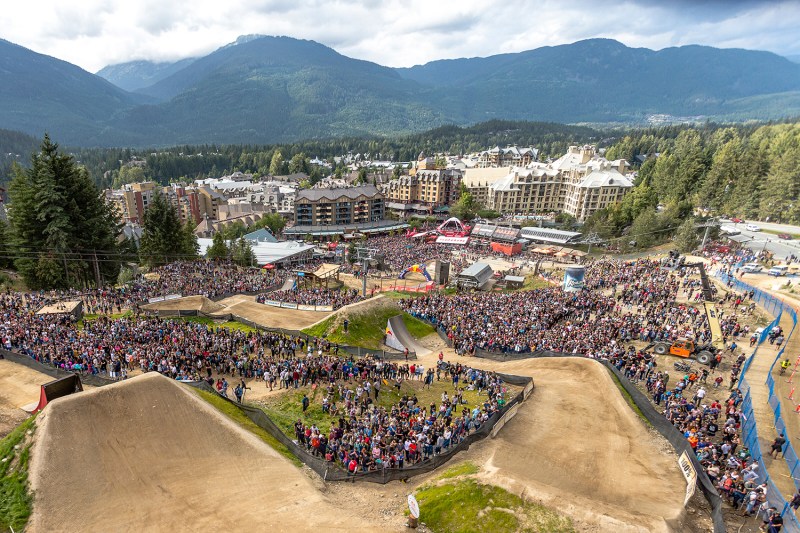 TM: Having moved through your illness and now having just won Red Bull Joyride, how does it all feel?
EJ: It's really hard to grasp how big it is. Looking back now, thinking about how big of a competition that is, how hard it is to do well there, it's kind of insane. It's the biggest competition out there. It's still hard for me to grasp that I did that, to believe I could do that.
When asked about the recent win, he's humble, and that's admirable of course. But Emil knew he nailed it that day at Crankworx Whistler — he knew from the second he landed his last jump on the Red Bull Joyride course. His helmet camera caught a decidedly less reserved outburst as he charged down the final straight away toward the finishing arch: "F*ck yeeeaah!" Emil shouted to himself. "Let's go!"
And that he did, right to the top of the podium and to proof positive that this young man is back on a roll.
Editors' Recommendations