It isn't hard to find something to do on New Year's Eve. What is hard is finding something worth dedicating the entire last night of the year to. From Bali to South Beach to Monte Carlo, here are seven of the world's most over-the-top New Year's Eve experiences to ring in 2022.
Ship-to-Shore New Year's Eve Party in Bali
South Pacific Ocean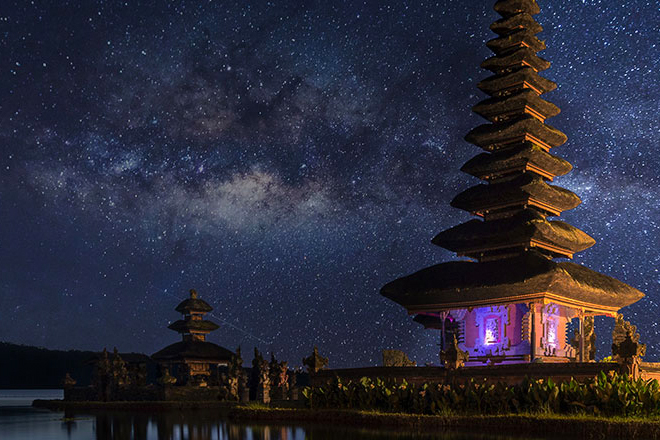 Most travelers don't need an extra reason to go to Bali. However, ringing in 2022 on the legendary South Pacific island is about as bucket-list-worthy as a trip can get. Regent Seven Sea Cruises' Holiday in the South Pacific sailing starts in Sydney aboard the Seven Seas Mariner. The 16-day journey concludes with a 3-night land program in Nusa Dua, Bali. Passengers enjoy a deep dive into Balinese culture, including authentic Indonesian performances, a gourmet Royal Balinese Rijsttafel Dinner, and an unforgettable New Year's Eve celebration under the stars at one of the island's swankiest resorts.
Live It Up South-Beach-style at Fontainebleau
Miami, Florida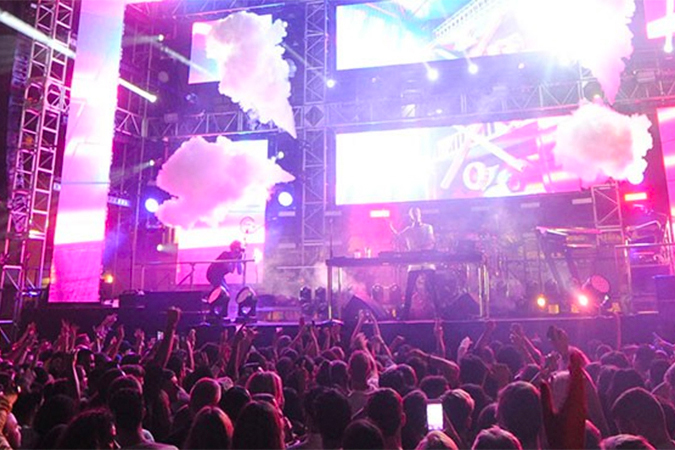 No East Coast city symbolizes excess like Miami and it boasts an annual New Year's Eve party to prove it. For the city's most over-the-top blowout, head to legendary Fontainebleau. To ring in 2022, the party kicks off with exclusive performances by Doja Cat plus DJ and producer Alesso. Tickets don't come cheap. Prices start at $349 for general admission with premium open bar until midnight. Private tables run $5,000 and stage-front cabana spaces for up to 25 people top out at $50,000. But, hey, at least the drinks are free.
Celebrate Like a Time Traveler with a New Year's Eve Double Dose
All Over the World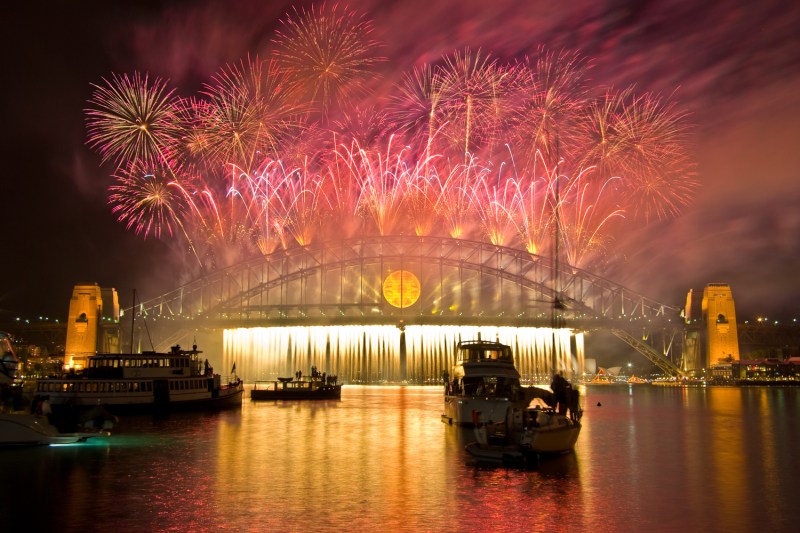 The only thing better than celebrating New Year's Eve like a gentleman is celebrating it twice in the same year. Original Travel is a luxury travel provider that facilitates custom trips to virtually anywhere in the world. They can plan an itinerary that starts in Australia — one of the first places in the world to witness the New Year — then travels around the globe to Los Angeles to celebrate yet again.
Party Like Bond at the Hotel Metropole Monte-Carlo
Monaco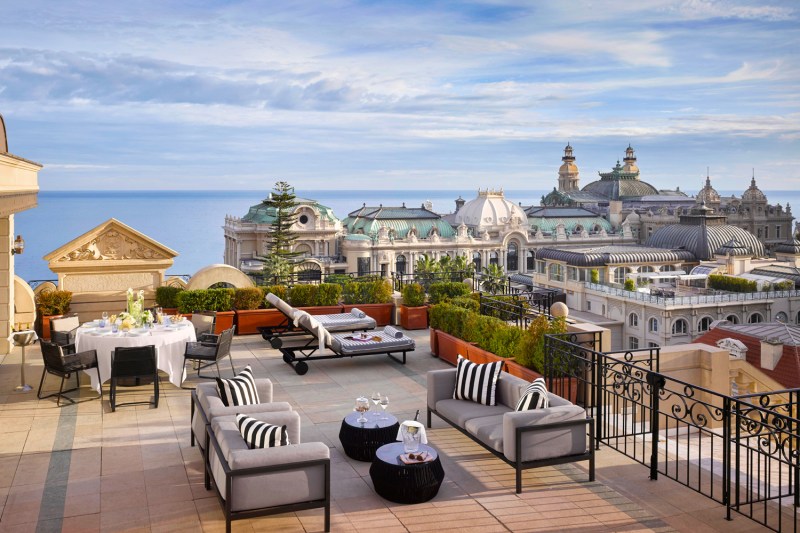 New Year's Eve guests of the penthouse suite at Hotel Metropole Monte-Carlo can take part in the hotel's exclusive James Bond-inspired Goldeneye Experience. The high-roller package includes a tour of the legendary Monte-Carlo Casino (used as a shooting location in several Bond flicks), a private helicopter ride, and an Aston Martin driving tour of the French Riviera. They'll round out the night with dinner on the penthouse terrace with panoramic views of the Mediterranean Sea and Monte Carlo fireworks display. Cigars and casino chips included.
Rock The Cosmopolitan, Baby!
Las Vegas, Nevada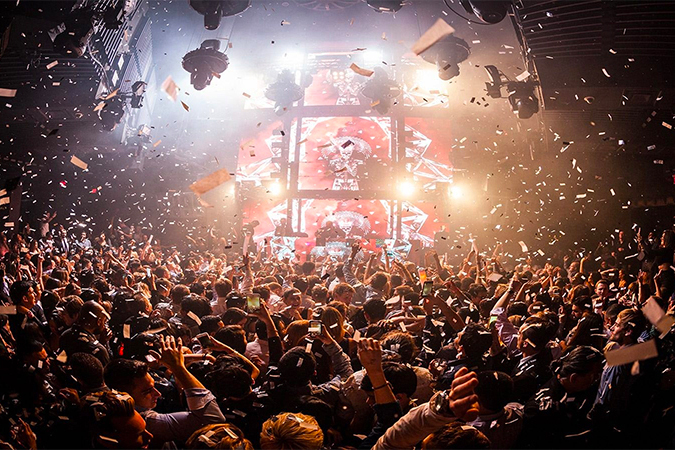 It's impossible to round up the world's best New Year's Eve parties without a mention of Las Vegas. In the city that knows how to throw an all-night rager every night of the year, few are as legendary as The Cosmopolitan. The pre-2022 celebration welcomes Maroon 5 on Thursday, December 30, and Friday, December 31. From there, the party spreads to every corner of the hotel — from the rooftop ice rink to DJ sets at Marquee Nightclub and Clique Bar & Lounge to An Enchanted New Year's Eve at The Chandelier — and goes all night.
Get Lost Among Millions at Copacabana
Copacabana Beach, Brazil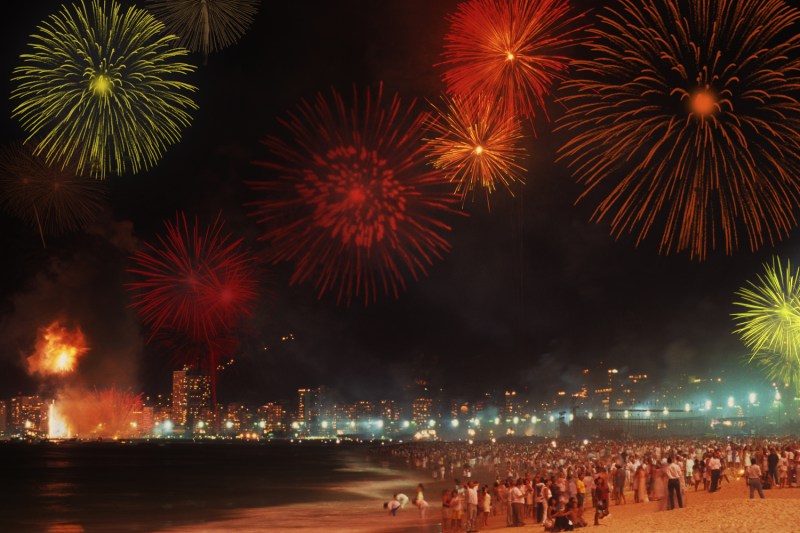 For decades, Brazil has hosted one of the biggest and best New Year's Eve parties in the world. Every year, more than 2 million (that's not a typo) party-goers pack the 4-kilometer stretch of legendary Copacabana Beach. The sand is littered with stages for live performances of everything from reggae to rock. It's loud, boozy, manic, and literally record setting. At the stroke of midnight, a massive fireworks display illuminates the beach and sea. This is when the real party begins, and lasts until well after the first sunrise of 2022.
Behold The World's Greatest Legend at Hotel del Coronado
San Diego, California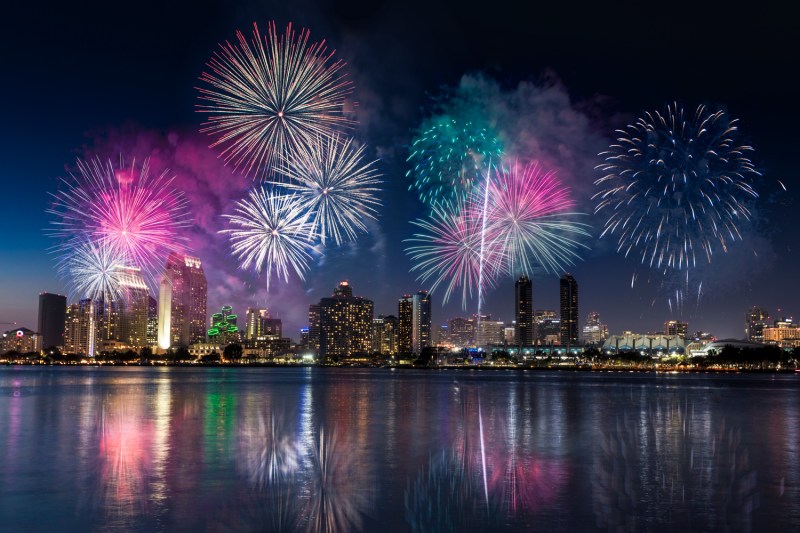 San Diego's Hotel del Coronado is well-known for throwing over-the-top New Year's Eve galas befitting its luxury reputation. This is no all-night rave for booze-soaked Millennials. Guests rang in 2018, for example, with A Passage to India — a premier gala designed to celebrate everything that makes India exotic. Ahead of 2022, the party's theme is the Roaring '20s Speakeasy — a high-brow event with food action stations, an open bar, and live dance music by The Mighty Untouchables.
If you're throwing your own party, play this thumping New Year's Eve playlist we put together
Originally published December 30, 2016. Last updated by Mike Richard in January 2022.