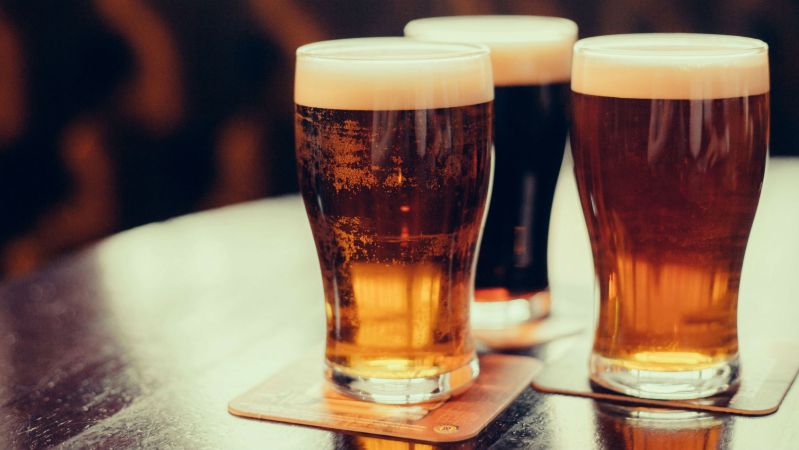 Las Vegas often gets a bad rap when it comes to its local beer scene, but Sin City isn't devoid of brews. If a long weekend in the desert causes a thirst for beer, there are plentiful options to choose from. The best best beer bars in Las Vegas rival some of the best in the nation.
Vegas is next to California, one of the best hubs for beer, and with that proximity comes an incredible selection of brews available to distributors. Because of this, there's no shortage of bars with large numbers of tap handles. Multiple Las Vegas brewers have pointed out that the Strip, long wanting for quality beer, has undergone an upgrade in recent years. The beers are obviously more expensive, but establishments like Tom's Urban at New York New York Casino and Robert Irvine's Public House at the Tropicana are stepping up the game in terms of selection.
Local, however, is where craft beer shines, and there certainly isn't a lack of quality in Vegas. Keep an eye out for some of the great breweries that call Vegas home, including Big Dog's Brewing Co., and Joseph James Brewing Co. You can head down to Henderson, where many of the city's breweries are settled, including Crafthaus Brewery, Bad Beat Brewing, Lovelady Brewing, and Las Vegas Distillery.
Here are some of the best beer bars in Las Vegas.
595 Craft and Kitchen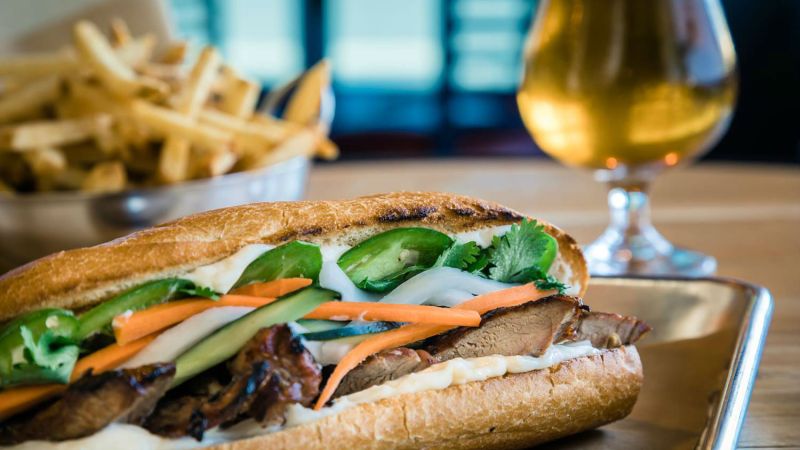 With the owners hailing from beer mecca San Diego, there was no doubt craft beer would play a large part in the menu at 595 Craft and Kitchen. The food menu was inspired by owner Van-Alan Nguyen's Vietnamese heritage, so expect plenty of banh mis. The beer list features a nice selection of 25 beers, many of them locally made, but also some not easily found at other spots in Vegas. Located inconspicuously in a strip mall, the small, intimate restaurant is an oasis of sorts in Las Vegas, and it's family vibes certainly makes it feel like one of the best places to drink beer in Sin City. The beers are also more reasonably priced compared to other bars.
Khoury's Fine Wine and Spirits
If there's a ever a doubt where to grab a beer, check where the brewers hang out. Each Wednesday Khoury's taps new local beers for customers to try, and the releases often draw most of the town's brewers. This spot is a great place chat with some people in the know about the rise of beer in Nevada. The beer, wine, and spirits store is open all week, as is the bar, so any visit to Khoury's can include a pint while browsing for the night's indulgences.
Aces and Ales
With two locations, 50 beers on tap, and more than 150 bottles, Aces and Ales is helping upgrade the brewing scene. The English-inspired pub offers a great menu to soak up the beer too, including a 24-hour breakfast, true to Las Vegas form. Aces and Ales has also been named one of the nation's 100 best beer bars by Draft magazine.
Atomic Liquors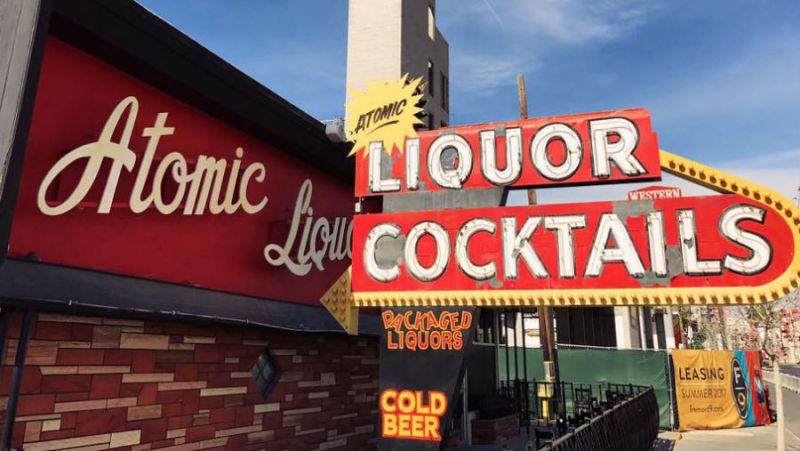 Touting itself as the city's oldest freestanding bar, Atomic Liquors has made an admirable transition to modern beer culture. Atomic's list includes local breweries like Tenaya Creek Brewery, Big Dog's Brewing Company, and Joseph James Brewing, as well as craft staples like Deschutes Brewery and Firestone Walker. The beer program has been upgraded as well to include festivals, like Nov. 4's Sour Saturday, which is bringing in fantastic sours from across the nation. Celebrities have made their rounds at Atomic, including Clint Eastwood, Barbara Streisand and the Rat Pack, so who knows who might be seen quaffing a beer now.
PKWY Tavern
Three locations spread out across Las Vegas help push out lots of great beer to the masses. Open 24 hours, PKWY Tavern offers a little something for everybody, including more than 250 beers on tap and a big bottle selection, as well as oversized board games and TVs for all the weekend's athletic events. The bars also host beer pairing dinners and other events, like Oktoberfest. A loyalty program with rewards attracts locals and return visitors.
Editors' Recommendations