We here at The Manual have participated in our fair share of New Year's Eve revelry. We get that the old adage is often true that New Year's Eve is amateur night and it's not uncommon if you're actually going out to clubs or venues and dropping a bunch of cash just to find yourself broke, depressed, and wondering what the big deal was when you wake up all groggy in January. This playlist has been marinating in some extra zesty subsonic sauce to help you cook up a very tasty pregame or, even better, to help you get a proper house party thumping in such a manner that even the stiffest booty might find itself unabashedly shaking with glee.
For maximum impact and best results, be sure and turn the lights way down low as you begin the playlist. Nothing intimidates the casual dancer more than the harsh bright lights of a house or apartment. Pairing some well-placed darkness (and these affordable bottles of bubbly) with the crowd will help them loosen up and lose their public performance inhibition. You should find your friends progress through the three stages of grooving good times: 1) nodding their heads to the beat and 2) pulling some very minimalist "dance moves" and swaying their shoulders side to side before getting into 3) fully letting their collective freak flags fly as they bust out their deepest most secretive body-rocking routines to the awe and amazement of your party guests.
Beck is an ideal ice breaker when it comes to getting people up for getting down. He's user-friendly, eclectic enough to wow the hipsters, and unafraid to fully rock the eff out. His album, Colors, is great and the track "Up All Night" makes for the perfect clarion call to the masses to indeed come out and "stay up all night" with you and yours. The bulk of the remaining tracks are also recently released tunes that have been keeping our various Manual devices bumping over the course of 2017 (with a few gems from recent years gone by like "Smile," "Los Calientes (Swing Ya-Mix por Diego Ro-k)," and "Tear The House Up" thrown in for good measure).
A rock-solid early highlight is "Ease Up" with its life-enhancing advice for the coming year: "Ease up, cool down, be kind to yourself" by Justin Jay. This producer/DJ/multi-instrumentalist puts on incredible shows and it's great to see him hitting his stride with his album, Home. Things begin to properly heat up with personal favs, Stanton Warriors (from the UK), and the ribcage-rattling booty electro bass of "Keep On Doing."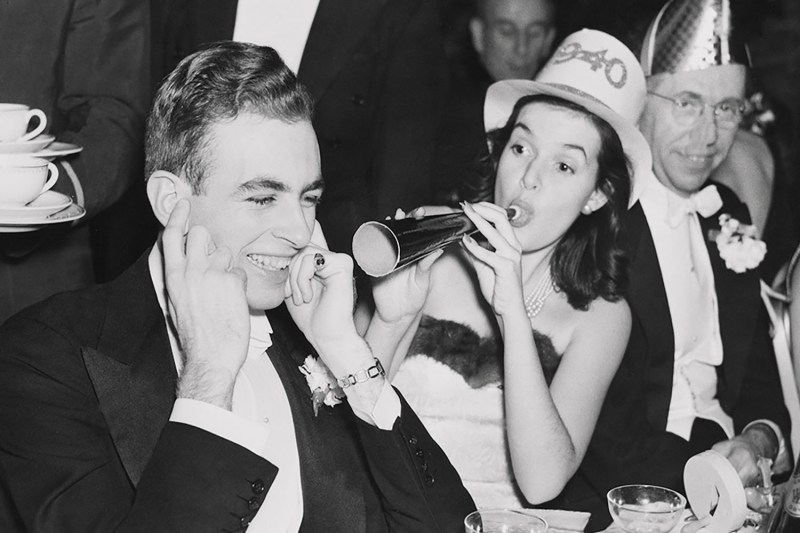 Platinum Doug and his track, "Play With Me," rather deftly samples the riff of David Bowie & Queen's "Under Pressure" (not "Ice Ice Baby" by Vanilla Ice) to great bass-driven effect. Walker & Royce's "My Own Thang" give us some serious vibe as we move into the more advanced realm of the funky freshness to follow. Billy Kenny & Kyle Watson and their shuffle dance-inspiring "Wiggly Worm," along with a nice smattering of hard-hitting grooves, flush with dank bass, help us finish strong — ideally in a rapt state of transcendent subwoofer-y and enlightenment.
May this mix empower you and your friends to shake what your mama gave you and enjoy yourself this New Year's Eve! Bonus: After we ring in 2022, this mix is also great for working out, driving fast, and getting motivated. Pro tip: Go to your Spotify settings and turn on "crossfade songs" (we recommend anywhere from eight to 12 seconds) to keep the flow rolling. Cheers!
Article originally published December 2019, 2017.
Editors' Recommendations