From Japanese mountain bashes to DJ-driven festivals in Sin City, festivals are back in 2022. And even though we're just at the beginning of spring, things kick off in about a month. The excitement couldn't be more tangible as many of the best monster gatherings have long sold out. After three years of watching lonely guitarists strum in their studies and bands blast music across empty halls, apparently people are ready to get out.
If you're just as ready to rock, The Manual is here to be your guide. Come along with us to find the best bashes where you can catch quarantine-free musicians ready to unleash the audio beast.
New Orleans Jazz & Heritage Festival
April 29-May 8 (New Orleans, Louisiana)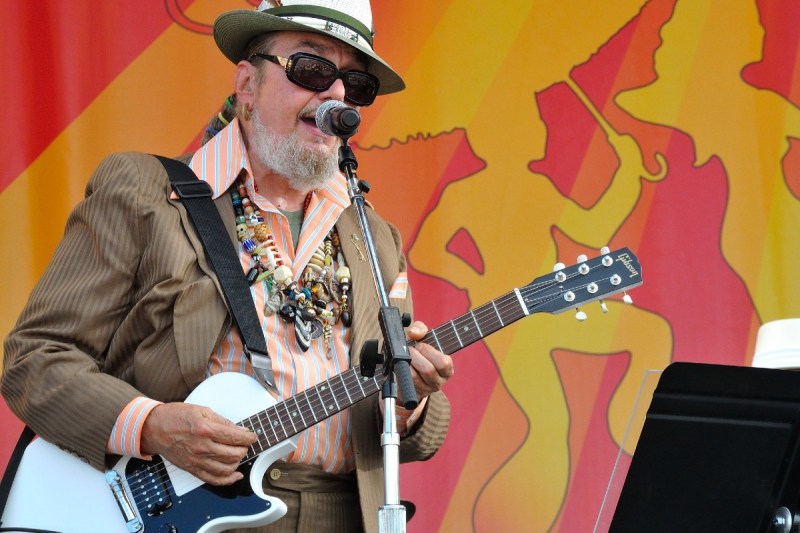 Calling all the way back to 1970, few festivals are more a part of the community than the New Orleans Jazz & Heritage Festival. Jazz is a bit of a misnomer nowadays, at least on the two main stages that feature marquee names, but that leaves eight other sets that focus on homegrown genres like zydeco, blues, brass big band tunes, and gospel in addition to ubiquitous jazz that vibrates across this vibrant town.
The festival lineup is headlined by The Who, Foo Fighters, Willie Nelson, Jimmy Buffet & The Coral Reefer Band, Elvis Costello & the Impostors, CeeLo Green's Tribute to James Brown and includes many, many more.
This is a complete cultural immersion in the Cajun experience that reaches well beyond the music. Food and festivities form pillars of a deep dive into Louisiana culture. Cooking is almost a religion in NOLA, so, when you're not immersed in music make sure to worship the hot beignets, muffulettas, and crawfish abounding in the Jazz City or at the two chef stages at Jazz Fest.
Electric Daisy Carnival
May 20-22 (Las Vegas, Nevada)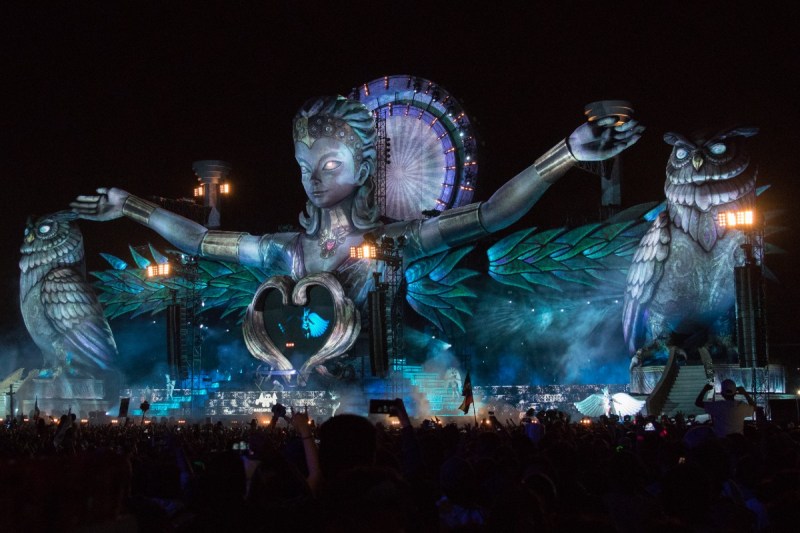 If you're looking for an electric fairytale carnival experience, look no further than Vegas the weekend before Memorial Day. Attendees to the Electric Daisy Carnival will fall down a rabbit hole into a neon EDM wonderland at the Las Vegas Motor Speedway. Under a throbbing electric sky, complete with pyrotechnics and vaulting performers, stages throb with electric-driven sound.
This celebration of "life, love, art, and music" goes beyond the live tunes, encouraging festival-goers to wander the grounds to find various acts, actions, and positive energy encouraging fans ready to partake to dive into the surging fantasy. If you're looking for escape, Electric Daisy is the place to be in May.
Boston Calling Music Festival
May 27-29 (Boston, Massachusetts)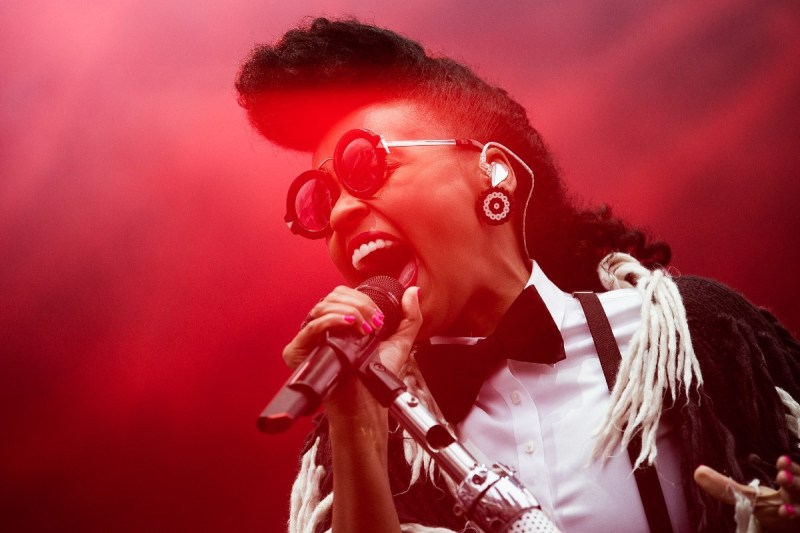 At the Boston Calling Music Festival, the biggest multi-genre festival in New England, Gen X, Gen Z, and Millennial minds can melt together with a Memorial Day weekend of rock, hip hop, and electronic acts at the Harvard Athletic Complex.
This means a lineup that brings together 1990s rockers Rage Against The Machine, Foo Fighters from the 2000s, Run The Jewels from the 2010s, and even more recent indy acts like Haim, Black Pumas, and Sudan Archives will join together for the multi-generational and multi-genre merriment. The three days in a carnival atmosphere comes complete with a 100-foot Ferris wheel, art installations, immersive games, and the best food vendors that Boston has to offer.
The Governors Ball Music Festival
June 10-12 (New York, New York)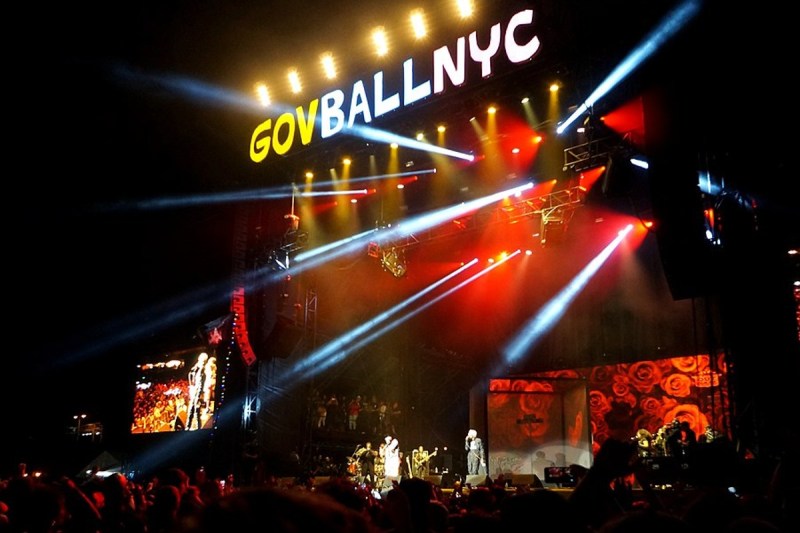 As we move into summer, New York, New York is the place to be. And over the second weekend in June, the center of its music culture will be at Citi Field in Queens for the Governors Ball Music Festival. Moving from Randalls Island to the more centrally located home of the New York Mets, the Governors Ball offers an infectious mix of rock, hip-hop, electronic, and pop. Providing a variety of tunes to dance for days, the festival lineup includes J. Cole, Kid Cudi, Migos, Halsey, Flume, Jack Harlow, and Playboi Carti.
And when you feel like kicking back, check out mural towers, huge statues, and high-flying inflatables while you sip and snack on a diverse mix of true New York eats and drinks. With sprawling grounds in and outside of the park, the Governors Ball has got you covered with a true NYC experience.
Secret Solstice
June 24-27 (Reykjavik, Iceland)
Thanks to original artists Björk, Sigur Ros, and more, Iceland is now one of the hippest countries to party in, and Secret Solstice is the solar heart of this pulse.
Offering an incredible lineup of DJs, electronica, and headlining bands and artists, Secret Solstice is only hidden from the dark. Taking place over the summer solstice weekend in the Land of Fire and Ice means the sun doesn't set for three whole days, leaving attendees with no other option than staying awake for the three-day weekend party.
The carbon-neutral Secret Solstice festival attracts keen-to-dance visitors from across the globe, soaking in the rays of a midnight sun under the shower of a world-class and diverse musical lineup. If anything, travelers can use Secret Solstice as an excuse to take in Iceland's extraordinary environmental attractions.
The lineup is coming soon, but after hosting the likes of Foo Fighters, Kendrick Lamar, and Radiohead over the years, you better believe it's going to be top-heavy and chock full of diverse music to fill 72 hours.
Fuji Rock Festival
July 27-29 (Naeba Ski Resort, Yuzawa, Japan)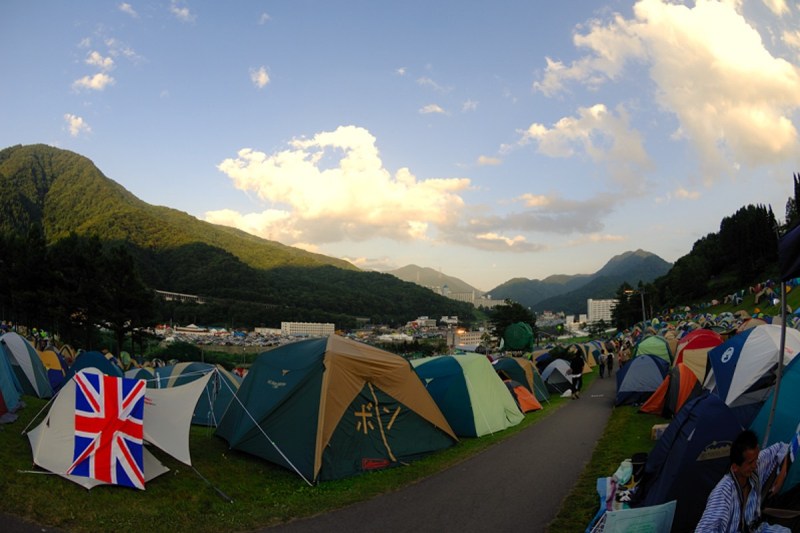 Mountain-climbing music lovers gather. It's time to travel to Mt. Fuji.
Fuji Rock is Japan's biggest music festival, with between 100,000 and 150,000 people gathering in a stunning ski resort about a 90-minute train ride from Tokyo. Running since 1997 (excepted for 2020's COVID-19 canceled event), Fuji has a growing and intense domestic and international crowd coalescing on its slopes. Headliners over the past few years include Gorillaz, Aphex Twin, Bjork, Bob Dylan, Kendrick Lamar, The Chemical Brothers, The Cure, Sia… In other words, there are enough acts to satisfy anyone's ear and a setting that is pleasing to everyone's eyes.
Held primarily outside (there is one indoor stage, but don't be a wimp), pilgrims need to be well prepared for all types of weather. No matter, it's the middle of summer and the music is pouring from the sky. (This is, after all, the place where the Red Hot Chili Peppers headlined during a seething storm with frontman Anthony Kiedis sporting a broken arm.)
Any festival requiring a cable car trip up a mountain is going to be worth it for the adventuring type. The largest festival in Japan, Fuji Rock also aims to be the "cleanest festival in the world" with an assortment of accommodations on offer.
Field Day
August 20 (London, England)
This one-day event is perfect for the person seeking perfection in their music. Field Day's attendees are cooler and much more hip than the typical peasant, as evidenced by its abundance of hipster beards and ironic tattoos.
Come for the non-streaming curated tunes and stay for the in-vogue scene vibrating under edgy guitar riffs, shoegaze ambiance, alternative R&B melodies, socially-aware hip-hop, and other bands who have yet to sell out.
As always, there are libations, so feel free to get day-drunk on craft beer after filling your belly with the latest vegan food in the super-chill Village Green.
Appearing at The Barn, a state-of-the-art music hangar (one of the best stages in the U.K. festival circuit) under impressive lighting rigging, will be The Chemical Brothers, Kraftwerk 3D, Cici, Daniel Avery, and FJAAK behind the turntables.
Sound On Sound Fest
September 24-25 (Bridgeport, Connecticut)
Folk and fun lovers unite in the Bridgeport, Connecticut at the end of September.
Featuring 2 stages, over 22 bands, and no overlapping sets, the festival allows attendees to catch every act on the lineup without having to pick and choose. Set in idyllic Seaside Park, festivalgoers will experience this live music celebration surrounded by one of Connecticut's most beautiful waterfront parks. Genres blend over the salty air at the Seaside Wine Grove. Sip on a fresh glass of wine or one of the many craft brews when you're not taking in folk, funk, metal, or rock.
This includes Dave Matthews Band, Stevie Nicks, The Lumineers, native son Gary Clark Jr., Trampled by Turtles, and many more.
Editors' Recommendations