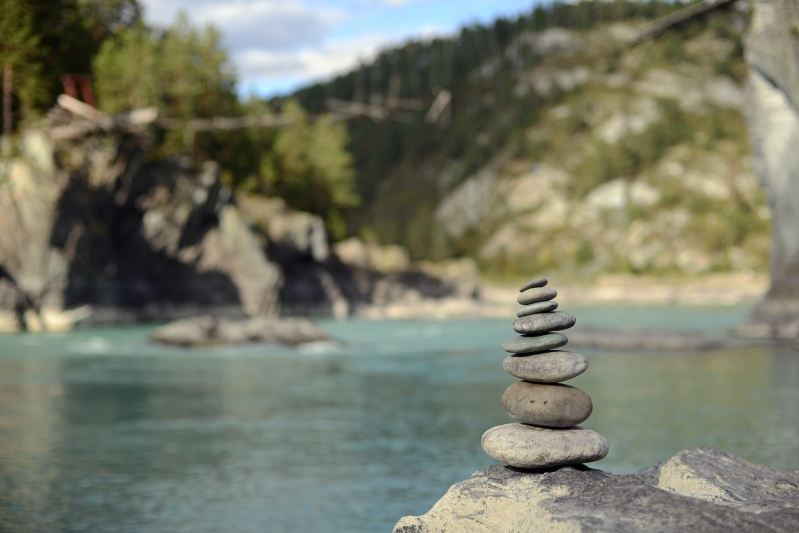 Hikers who frequent state and national parks are likely familiar with the sight of rock cairns, which are those artfully stacked piles of rocks left by previous visitors. While they might add a touch of novelty to the landscape, officials at Yosemite National Park are now encouraging everyone to knock them over as part of the "Leave No Trace" ethics of visiting these protected areas.
In a recent Facebook post, Yosemite National Park officials explained the rationale behind this stance. "When we recreate in wilderness spaces, our goal is to leave no signs of our impact on the land and respect other creatures living in it," the post stated.
Leave no trace
The park emphasizes that such cairns are an indicator of human impact and can disrupt the habitat of small insects, reptiles, and microorganisms that call the wilderness home. By dismantling rock cairns, visitors contribute to the restoration of the natural wilderness.
Yosemite is not the only park addressing the issue. Queensland National Parks, too, has expressed concerns about rock cairns and have classified them as vandalism. The park urges visitors not to indulge in creating rock stacks for mere pleasure, since it disturbs the natural environment that the parks are dedicated to safeguarding. To deter unauthorized construction, fines may be issued to those who violate this rule.
Of course, it's important to know local rules — not all parks have the same guidelines. Cairns are frequently used for navigation purposes, safety, and marking trails, so you definitely don't want to knock down a park-created cairn. Similarly, constructing a cairn of your own may lead someone down the wrong path, which increases the chance of an emergency. Unofficial stacks can be confusing to those relying on them for wayfinding, potentially leading them astray and causing dangerous situations. To ensure the park's ecological balance remains undisturbed and that everyone stays safe, rock cairns should only be built by trained rangers and trail workers.
If you're not sure of local rules (or if the cairn in question serves a purpose), follow this rule of thumb: When in doubt, leave it alone (and definitely don't build one).
Cairns have been used for centuries to mark sacred spaces, so this announcement has sparked controversy between park officials and those who recognize the historical and spiritual significance of cairns. However, it's crucial for visitors to respect and adhere to park rules.
If a park encourages the removal of cairns, feel free to participate in the restoration efforts and knock them over so they don't mislead anyone or disrupt nature. Most importantly, avoid building your own, even if the park does not have a policy to prohibit it. Embracing "Leave No Trace" principles will ensure that our treasured parks remain as undisturbed as possible for future generations to enjoy.
Editors' Recommendations