It seems like everything — and we mean ev-ery-thing — is connected these days, from obvious tech gadgets like smartwatches and Peloton bikes to not-so-obvious everyday devices like refrigerators and next-generation toaster ovens. In today's world of the hyper-connected IoT (Internet of Things), that's often a good thing. But what happens when a manufacturer suddenly goes bankrupt, taking down the software and servers required to run its "smart" products? VanMoof e-bike owners are about to find out the hard way.
For years, Dutch-based VanMoof was lauded as the electric bike company. It's no surprise, given The Netherlands' love affair with two-wheelers. The company's connected smart bikes quickly became something of a gold standard by which the best electric bike brands were measured. The deft balance of beautiful, minimalist design and next-gen smart features made it easy for tech-loving e-bike enthusiasts to think of the brand as "the Tesla of the electric bike world."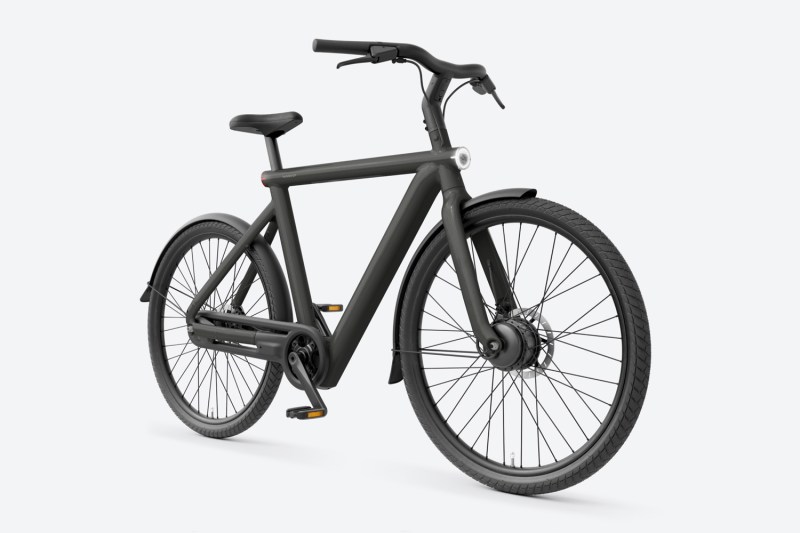 The problem is that, like Tesla, most of the features of VanMoof bikes rely on a companion app that, in turn, relies on a connection to the company's own servers. No server, no features. We're not talking about niche customizable settings that most owners never fiddle with, either. Almost every feature of VanMoof's bikes only works or can be customized through its proprietary app. That includes everything from tracking a bike's location to customizing gear profiles to even unlocking it. All of which leaves owners seriously vulnerable to more "mundane" things like DDoS attacks on company servers to, as many owners recently learned, surprise corporate bankruptcy filings.
As recently as a few weeks ago, VanMoof began reporting delivery delays for new and prospective customers. Then it suddenly "paused" new orders without warning. It doesn't take Mark Cuban to figure out that no company in its right mind is going to stop accepting new customer orders (and money) without a good reason. There was clearly trouble brewing. It turns out that reason, in this case, was bankruptcy, or at least the Dutch equivalent of a Chapter 11 filing here in the United States. The Next Web reports:
"… the district court of Amsterdam has granted [VanMoof] a suspension of payment because it can't pay its bills. The court … appointed two administrators who will work with the ebike brand to "find a solution so that VanMoof can continue its activities. All VanMoof brand stores have been closed until further notice 'to ensure the safety of employees."
To help keep existing VanMoof bikes rollin', competitor Cowboy released a free app that allows owners to generate a unique digital key that unlocks their bike if (when) VanMoof's servers do go offline. It's a smart PR move on the part of Cowboy, and it is mostly a fix to avoid leaving VM owners in the lurch. But it points to a much bigger problem in today's IoT products: Are we too reliant on smart products that are themselves too reliant on being connected?
In short: Probably. One way around this is to stick with well-known brands with heritage, although VanMoof has been around since 2008, so it was certainly no "fly-by-night" operation. The best solution, however, is to consider "dumb" products where a "smart" alternative might not be necessary. Sure, it's an unpopular opinion. But it's better than getting stuck with a $3,000-plus electric-bike-shaped doorstopper.
Editors' Recommendations