Common sense goes a long way on hiking trails, and for the most part, many hikers and backpackers are aware of the necessary ground rules to keep themselves safe. Some of these include letting others know when and where you're headed, packing extra snacks and water, and carrying around an emergency kit. But other rules aren't very well-known in the hiking community, and today, we're going to shed some light on three of them. So whether you're packing for a week-long backpacking adventure or hiking for a few hours on a steep trail, check out some of our best survival tips and hacks that could save your life in the wild.
Practice Hiking Etiquette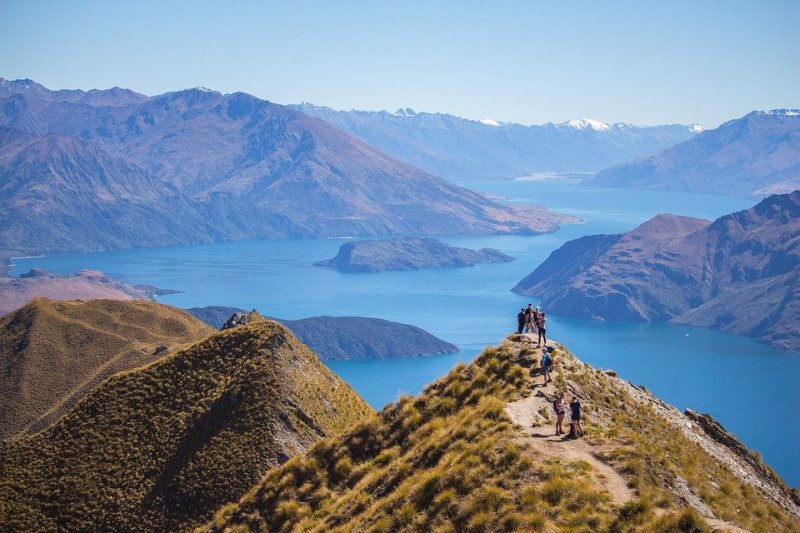 One of the easiest things you can do to improve your chances of survival on a hiking trail is to practice good hiking etiquette. For starters, it's a smart idea to speak to other hikers that pass you by, even if it's a simple "Hello" or "How's it going?" This moment of eye contact and conversational exchange could be a life-saver in the worst-case scenarios, as fellow hikers could be the last people to see you and therefore, provide accurate information to search and rescue teams. In other words, hikers are more likely to remember you if you take a moment to make a genuine connection. It's also important to stay on the designated trail to not only avoid harming the surrounding ecosystem but to avoid getting lost as well.
Learn to Signal for Help & Navigate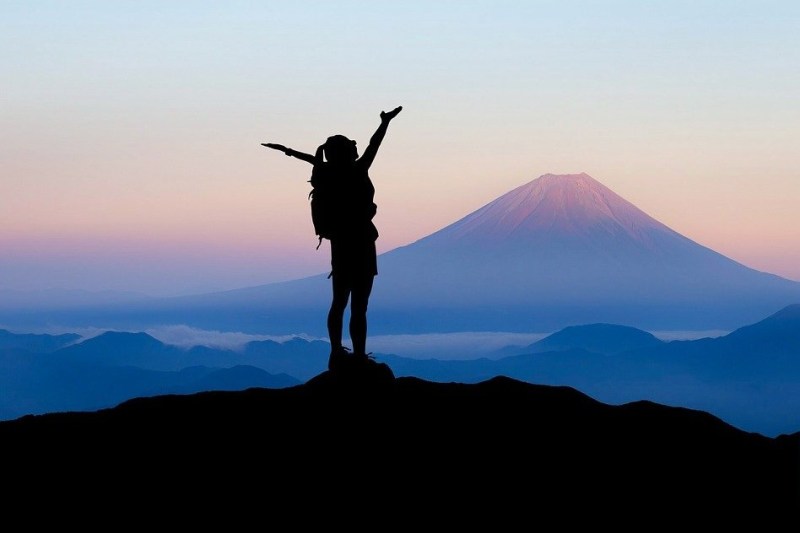 Learning how to signal for help is essential for a safe hiking experience. There are several ways you can do this, including:
Use a signal whistle
Catch the attention of a fellow hiker by using a signal mirror
Use signal smoke if you're stuck on a mountain
Make three large rock piles about 100 feet from each other
Create three large "X's" or the "SOS" signal using either rock piles, sticks, clothes, or gear
Make three campfires spaced out about 100 feet from each other
Knowing how to navigate your surroundings is also an invaluable skill to learn. One way to do this is by finding north using shadows. Use a large stick or fallen limb that is at least three feet long and place it on the ground in a clear area. Use a rock or another marker to indicate where the tip of the stick's shadow begins. After at least 15 minutes, mark the tip of the shadow again. The line between the two markers will show a rough estimate of east-west and a line perpendicular to that line will be north-south. This way, you can orient and navigate yourself.
You can also use a watch face to find north. Simply hold the watch with the hour hand pointing toward the sun. South is typically halfway between the hour hand and the 12:00 time, while north will be in the exact opposite direction. You can even draw a clock face in the dirt to accomplish this if need be. Just remember to use 1:00 instead of 12:00 if it is during a period of daylight savings time.
Understand How to Interact With Wildlife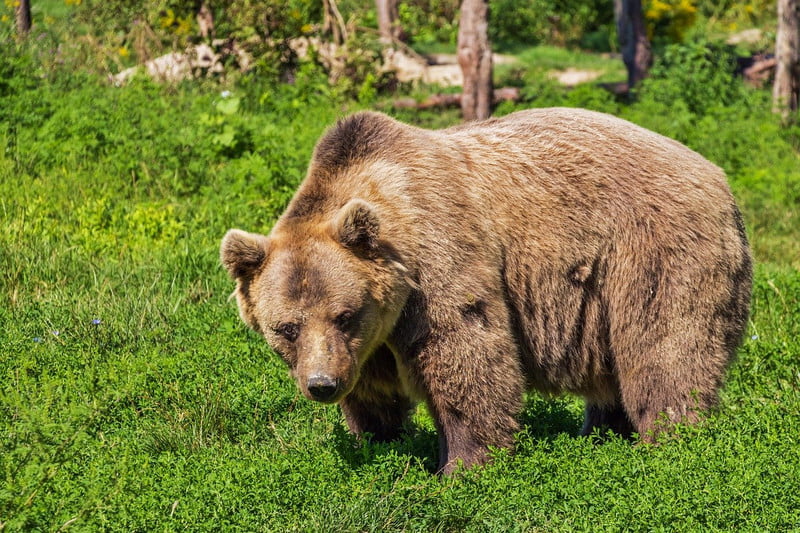 Animals are abundant in the great outdoors, so it's important to know how to interact with them in a safe manner. Most animals will stay hidden if they hear you coming along the trail, so always make some noise or talk aloud as you hike. Startled animals on the trail are usually the ones that respond poorly to human interactions. It's also important to consider the time of day during your hike. Just like avoiding sharks while swimming in the ocean, wildlife, like bears and mountain lions, tend to be the most active around dawn and dusk. So avoid hiking at these times of the day.
Should you come face-to-face with an unfriendly animal, back away slowly while moving sideways so you can see where you are stepping (while keeping your eyes on the animal). Talk in a low, quiet voice, and be sure that you're not near any offspring that the animal might have. You can also carry pepper spray or bear spray.
For black bear attacks specifically, try to move away while making yourself appear larger by getting to higher ground or holding your arms out. If a black bear should attack, fight back and use whatever objects you can to hit and kick the bear, particularly in the face. Grizzly bears and brown bears should not be confronted. Instead, simply play dead. For any kind of bear, always keep your backpack on because it can help protect your back and organs should the bear maul you.
Editors' Recommendations