With winter now here and many ski resorts around the country opening their lifts, it's time to think about how you're going to hit the slopes this year. Sure, those rental boards that you use every time you head to the mountain are fine — they've gotten you this far, right? Actually, some high-quality rental boards will take you everywhere you want to go and further, but at some point, you're going to want to buy your own snowboard gear.
Whether you're buying your first board or upgrading last season's setup, there are plenty of options out there. Unless you're one of those riders who buys the same board in a newer model every time they need to update — there's no shame in this, by the way; why change what works, right? — you're going to have some questions to answer and some decisions to make. Our snowboard buying guide is here to help.
What size snowboard do I need?
There are two sizes to a snowboard: Length and width. As width increases with length, you generally don't need to worry about it unless you happen to have particularly large or small feet for your height and weight. If this is the case, consider a wider or narrower board for smoother edge transitions and control.
Snowboard length is important when you're choosing a new board, but don't get too hung up on it straight away. That's because if you were to buy three different boards, they might all need to be different lengths. As we'll look at shortly, shape, style, and your riding style all play a part in what length of snowboard you should ride. As a starting point, though, this chart below from REI can help you with a rough guide. This is the sort of chart used in a rental store for all-purpose, beginner-friendly snowboards.
| Rider Weight (lbs.) | Snowboard Size (cm) |
| --- | --- |
| 110–120 | 128–136 |
| 115–130 | 133–141 |
| 125–135 | 139–147 |
| 135–145 | 144–152 |
| 140–155 | 149–157 |
| 150–165 | 154–162 |
| 160–175 | 159–167 |
| 170–185 | 160+ |
| 180–195 | 160+ |
| 190–205 | 160+ |

What are the different snowboard shapes?
There are four main types of snowboard shapes: True twin, directional twin, directional, and tapered. True twin snowboards tend to be favored by beginner snowboarders and freestyle riders, who benefit from being able to ride the board in either direction. Directional twins are similar, but their longer nose and slightly set-back stance make them more powder friendly. This is a great choice for the all-mountain freestyle riders who still want access to switch riding.
Once you get into the world of directional snowboards, you're probably not looking to do too much reverse snowboarding. Both directional and tapered directional snowboards are chosen by freeriders and powder slayers who need a nose that floats over the deep stuff and a tail that allows them to pop their snowboard when they want to. When you compare the two, the main difference is that tapered directional snowboards are wider under your front foot than they are at the back. This makes them even better in deep powder, but they do lose some of that groomer-carving ability that comes from a cleaner side rail.
What are the different snowboard styles?
There are five main styles of snowboard: All-mountain, freestyle, freeride, powder, and split-boards. There are crossover boards too that blur the lines between categories. Then there are specialist snowboards, beginner snowboards, and snowboards designed with a particular resort or athlete in mind. For now, we'll keep things simple and focus on the five main styles.
All-mountain snowboards are a one-board-does-all choice, a potential silver bullet. In years gone by, this meant that in reality they did everything on the mountain fairly well but did nothing well enough to be a specialist board. Luckily, modern design has given these a new lease on life, meaning all-mountain snowboards can compete with the best.
Freestyle snowboards are for riders who love to — or want to learn how to — pop and jib around the mountain or send grabs and spins off jumps. Freestyle snowboards tend to be shorter and have a higher flex rating for tricks. The tradeoff: This flex makes these boards less stable at high speed and unsuitable for deeper snow.
Freeride snowboards are usually directional and are built for getting off-piste and hitting the backcountry. These boards are stiffer, often slightly longer, and will cruise through backcountry and slackcountry while still letting you enjoy natural mountain features such as pillows.
Powder boards take boarding to a whole new level. These are your tapered directional boards, often with a swallowtail shape at the rear and a huge scooped nose at the front. Powder boards vary enormously in length, with longer boards favored by big-mountain powder riders and shorter boards being at home in the trees, where you need tight turns and quick reflexes.
Split-boards are the ultimate exploration model. These snowboards come apart into two pieces. The bindings can be moved around and skins attached to the underside, and you can head off into the backcountry where lifts don't go. Split-boarding is only for expert snowboarders knowledgeable about snowpack and avalanche safety.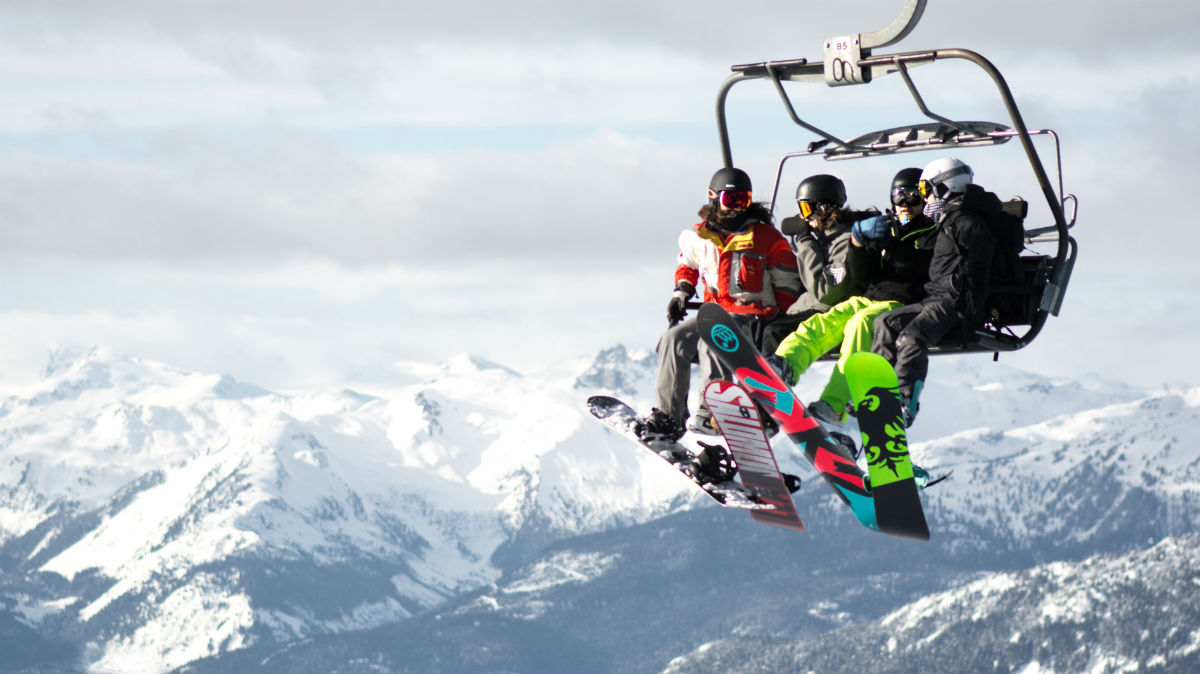 How much does a snowboard cost?
Expect to spend around $300–500 on your first snowboard, but there's a whole lot more to the package than that. You need to get snowboard bindings and boots, at least. These can both cost the same as the board itself, so you're looking at around $1,200–$1,500 for a setup. Of course, there's always the secondhand market, which has plenty of gear available if you know what you're looking for. However, when you buy your gear new, you know that you've bought the right snowboard to see you through multiple winters and take your riding to a whole new level.
Editors' Recommendations