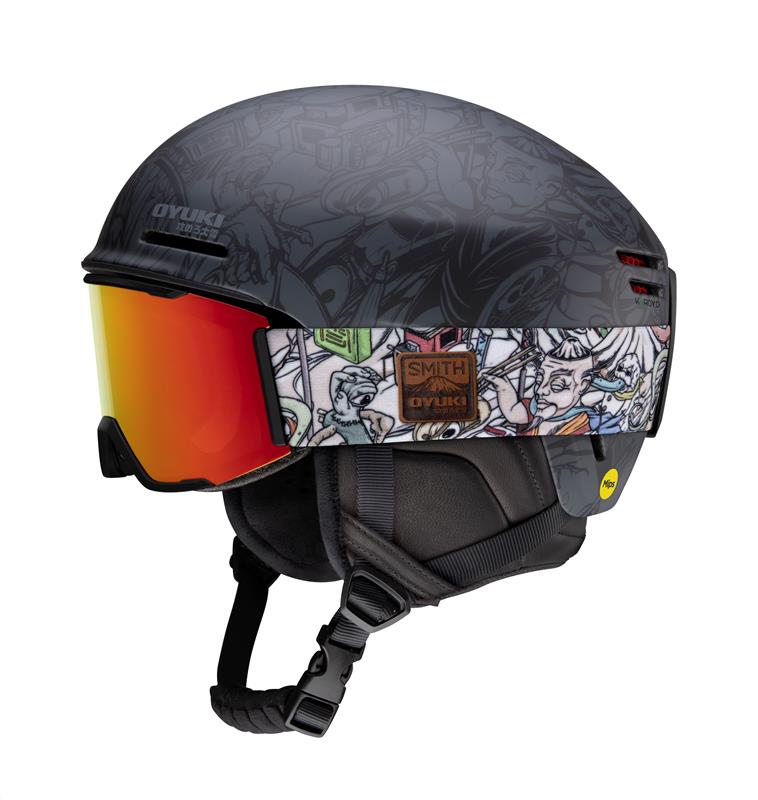 The benchmark has been set, folks. As snowboarding companies the world over release their new gear, we're keeping an eye on what's new in the world of snowboarding tech and who's leading the way for the coolest-looking new snowboarding gear. While Smith is a company renowned for keeping ahead of things in the world of helmets — including being one of the first proponents of MIPS in snowboarding helmets — it's not a piece of gear you tend to get too excited about the aesthetics of.
How do you pick your helmet? Fit, comfort, weight, protection, right? These four elements are what matter the most, but how many skiers and snowboarders prioritize style when it comes to getting the right helmet? Goggles are different. Goggles are all about freedom of vision, but there's a broader scope for looking cool with the right set of goggles — frameless all the way, am I right?
But things are changing, and once again, Smith is at the forefront of it. This season, they've collaborated with Oyuki to bring us what we think is the coolest new gear to hit the snowboard market. It's early days for 23/24, but it's set a high standard.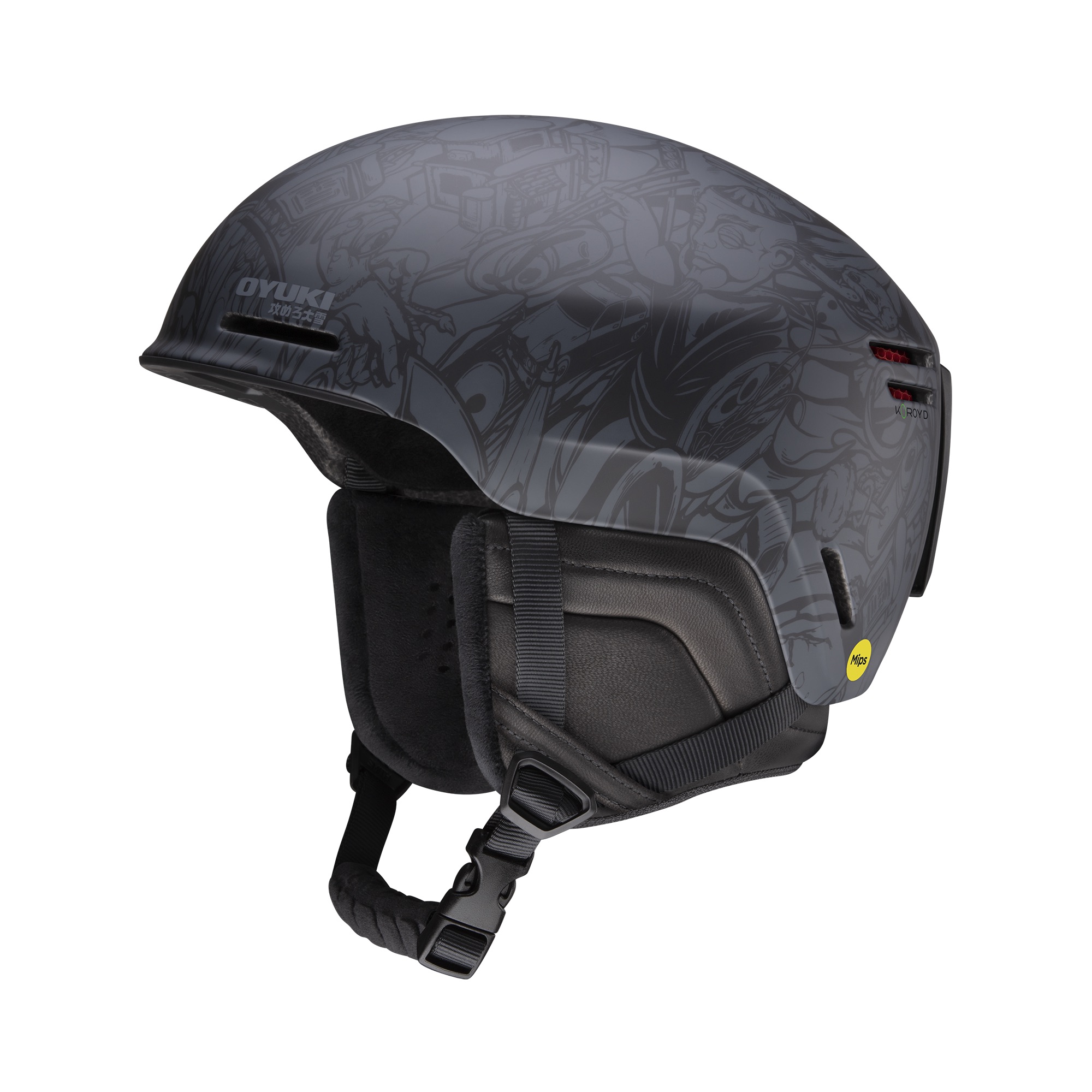 Smith x Oyuki Collaboration
While most riders know of — and are probably wearing — Smith, Oyuki might be a little newer to you.
The company was born in Niseko, one of Japan's powder capitals, with the name Oyuki meaning 'big snow.' These guys are serious about the steep and deep, and the string of kanji — an ancient Japanese text — in their logo translates as 'smash pow.'
Oyuki makes a top-end range of just about any snowboarding gear you could want, from base layers to touring pants, beanies to mitts. But one market they have never tapped into is the helmet and goggle market, which is where Smith comes in.
The Smith x Oyuki collection has taken the two companies' shared passion for getting into the deepest of deep and made a standout set of gear for warmth and protection. This line features artwork by Mike Shankster, who has previously worked with the likes of Armada and Red Bull and includes the Smith x Oyuki Method Helmet and Smith x Oyuki Squad Mag Goggles, as well as the Oyuki GTX infinium Techlava and GTX Shaka Mitt. The artwork is a graphic interpretation of the mythical Japanese Yōkai, or strange apparition — supernatural entities and spirits from Japanese folklore.
This is a lineup designed to ride as one, but you can also add individual elements of it to your current setup without it looking out of place. The whole thing looks sick. Here's a rundown on the Smith x Oyuki gear.
Smith x Oyuki Method Helmet
One of the best snowboarding helmets on the market at present, the Smith Method features MIPS technology to alleviate rotational forces and protect your brain, as well as zonal Koroyd coverage for lightweight protection and ventilation. Eight vents maintain airflow and keep your goggles steam-free, so you can ride hard no matter what the weather.
Smith x Oyuki Squad MAG Goggles
We think Smith is making the best goggles on the market at the moment — that's why the I/O MAG won our snow sports awards for 2023 — and the Squad MAG Goggles are among their best-selling. Quick to change lenses, super comfortable, and with a band that looks incredible, what's stopping you?
Editors' Recommendations