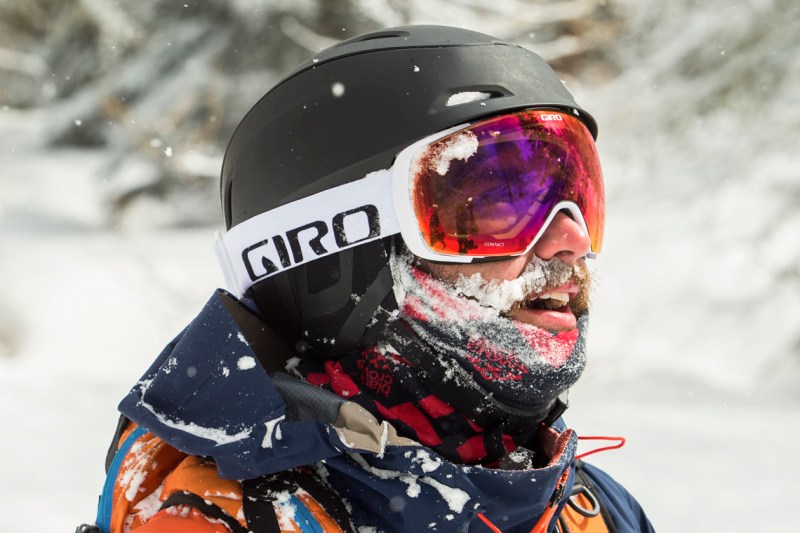 We're officially into ski season, which means it's time to break out the snow gear and take inventory for another year on the slopes. No proper ski and snowboard loadout is complete without a good set of snow goggles, and to that end, we've decided to put together a list of the best ski and snowboard goggles we've found this year.
Goggles are an often overlooked but absolutely crucial part of a safe and comfortable ski setup. They protect our eyes from snow blindness (eye damage caused by the sun's rays reflecting off bright snow) as well as blowing winds and snow themselves. The right pair of goggles also increases contrast and definition in the monochromatic winter wonderland of a snow-covered mountain, which helps you avoid unexpected obstacles and size up features like jumps and moguls.
Below you'll find our top goggles of the year from the best brands on the mountain, as well as a clear and concise guide on how to choose the right ski goggle features for your next trip. If you're not sure what size or shape goggles you need, or what lenses and tints to choose, you're in the right place.
Smith 4D Mag+ Chromapop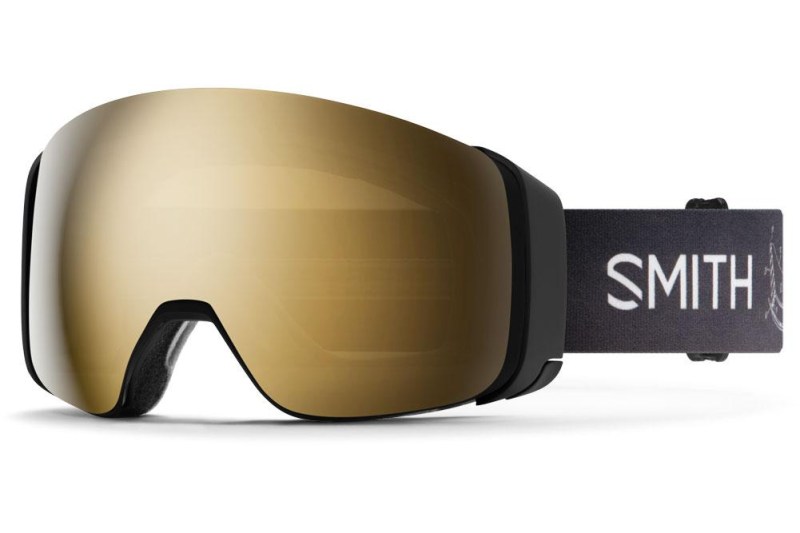 All things considered, the Smith 4D Mag might be the best pair of ski goggles on the market today shy of a custom-molded and 3D printed setup (Smith does that too, if you've $450 to spend). They feature nearly indestructible Carbonic-X lenses (which are both highly scratch and impact resistant), a 25% larger field of view over Smith's popular I/O Mag goggle, one of the fastest and easiest magnetic lens swapping systems on the market, and 10 different lens types to choose from that have been optimized for everything from bright sun to low visibility snowstorms. The Smith 4D Mag goggle ventilates extremely well, but even if it didn't you'd be protected from the annoyance of foggy lenses thanks to Smith's proprietary "Fog-X" system, which uses microscopic etching on the interior surface of the lens rather than a simple fog-resistant coating for excellent anti-fog performance that won't deteriorate over time.
Oakley Flight Deck L Snow Goggles
Oakley knows a thing or two about high-performance eyewear, and their Flight Deck series of snow goggles is our favorite model currently on offer. By combining a rimless frame design with Oakley's flexible "O Matter" frame material, the Flight Deck offers an incredibly unrestricted field of vision while also remaining compatible with just about any ski or snowboard helmet on the market. We recommend getting yours with at least one of Oakley's iridium Prizm lenses, which add a ton of contrast to even the most pristine, untouched powder while also keeping colors natural and vibrant. Lens changes are quick and easy thanks to Oakley's simplified locking outer ridges, and all lenses are treated with a high-performance F3 anti-fog coating. Skiiers rocking prescription lenses will especially appreciate these snow goggles, as Oakley engineered notches into the frame around the temples t keep from mashing them into your skull.
Anon M4 Snowboard Goggles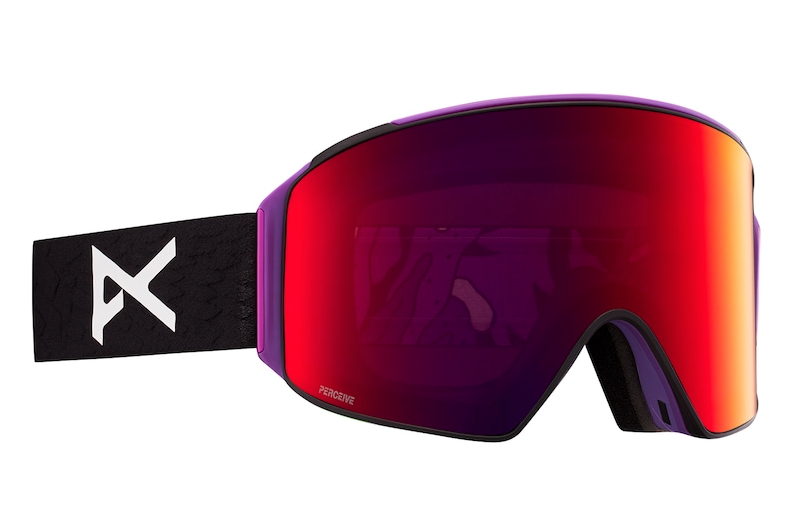 Anon is the goggle and helmet branch of snowboarding legends Burton, and the M4 goggle is their top-of-the-line magnetic lens goggle, which offers the widest field of vision in their range. The M4 has the unique ability to accommodate both traditional flat (aka cylindrical) lenses for a low overall goggle profile, or Anon's proprietary "toric" lenses, which use a rounded, bubble-like lens to increase peripheral vision and expand interior volume for improved ventilation. Regardless of your lens selection, every M4 is compatible with Anon's full-coverage system, which pairs a precision-fit helmet and a magnetically-sealed face mask with the goggle to create a snowproof seal for your head and neck.
SPY Marauder Snow Goggles
Take a quick moment to imagine Macho Man Randy Savage tearing up the terrain park: Those goggles he's wearing? Those would be the Spy Marauder in their signature Viper Purple and mirrored green spectra lenses — Oooooo yeah! We can't say we're surprised to see goggles like this coming from the folks at Spy, who have always had a knack for designing eyewear with extra cool points baked in, but style isn't all the Marauders have going for them. These ski goggles also feature Spy's unique "Happy Lens Tech" which enhances contrast and color but is also designed to boost your mood. Other notable features include a magnetic lens system, a durable anti-scratch coating, and Spy's triple-layer face foam system, which wicks sweat and moisture away from your face to keep fogging at bay.
Dragon NFX2 Goggle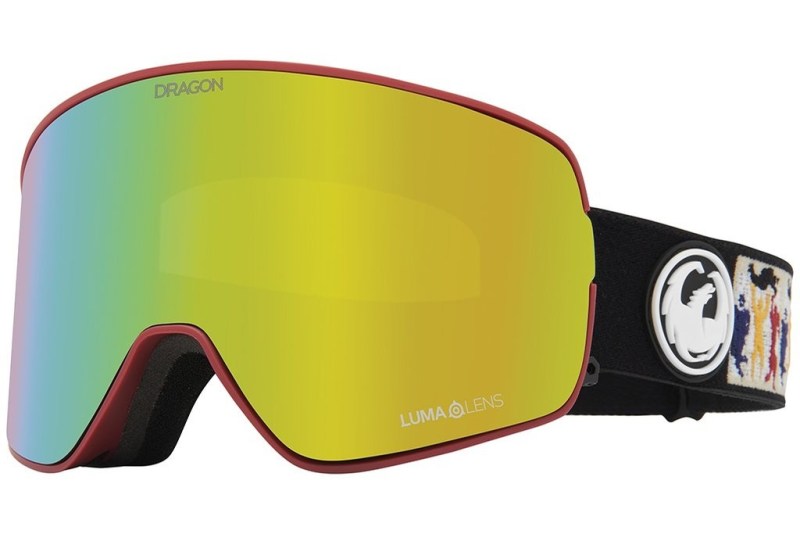 We can't talk snow optics without mentioning something from the folks at Dragon. What better than their cream of the crop snowboard goggle, the NFX2, which packs many of the same modern features as $200+ goggles at less than half the price. Granted some colors, designs, and lenses are more expensive than others, but the simple fact is that every pair of Dragon NFX2 snow goggles features their simple and secure Swiftlock lens system, a frameless chassis, and their Lumalens technology makes them a value at any price. If you're not familiar with Lumalens, it's essentially a jack-of-all-trades scratch-resistant lens that works well in all conditions day and night while also repelling water, dirt, and oil.
Smith Range Ski Goggles
Smith is the name to beat in snow goggles right now, so it should come as no surprise that in addition to our favorite pick overall, they also make our favorite budget-friendly goggle on the market. We love the Smith Range because they can be had on the cheap all year long, but still get the same Carbonix-x lens tech and Fog-X inner lens treatment as goggles three or four times their price. The field of view on the Smith Range isn't quite on par with the 4D above, but it's still plenty wide, and the Range is just as comfortable on your face as anything else from Smith thanks to their excellent ventilation and a flexible frame that fits well without crushing your sinuses. The lens selection for the Range isn't as extensive as the 4D either, but you'll find at least one good-looking color option for every possible weather condition.
How to Pick the Right Snow Goggles
While a good part of the process of picking the right goggle comes down to fit, we'd argue a more important consideration for long-term satisfaction is picking the right lens. The obvious role of the goggle is for protection, but they're also worn to help you see better on the hill. If you've ever been on snow on a sunny day, you'll see what we mean. The glare can be blinding, and wearing a pair of sunglasses is asking for trouble — one spill, and they'll go flying.
If you generally ski or ride in the same conditions over and over, a pair of goggles with non-removable lenses will do just fine. In this case, you'll probably want to steer toward lenses that offer a fair amount of visible light transmission (VLT), probably around 50% or so. A lens with a 50% or so VLT will work well, although it might be too dark for night runs.
If you find yourself in a variety of conditions, goggles with removable lenses are a much smarter buy. Typically, out of the box, you'll get at least two lenses, one for sunny conditions with around 10% VLT and another for overcast conditions, with a rating of approximately 50% VLT. If you're a night skier, we'd also recommend a clear lens, which in many cases will have a VLT of 90% or higher. Pick a removable lens system that is easy to swap out lenses on the fly — you'll thank us later for doing so.
Another vital consideration is anti-fog. Nothing makes a pair of goggles more useless than an inability to stay fog-free. Nearly every mid and high-end goggle will have this functionality, with generally better results on higher-priced goggles. There are some exceptions to this, but like with everything else, you get what you pay for.
Finally, if you are looking to purchase a ski and snowboard helmet, select the same manufacturer for both the helmet and goggles whenever possible. While most goggles will play well with just about any helmet, you'll get the best fit this way.
If you're looking for even more winter gear, we've also found the best skis, ski backpacks, ski boots, and snowboard bags for 2022.
Editors' Recommendations