Most people have a panic attack when they have to pack for a vacation. If you have to take any kind of sporting gear, the anxiety gets a little more intense. And winter gear is no joke, especially those skis or a snowboard.
How are you supposed to carry all that equipment through the parking lot and then the airport, all the way to check it in? What if you don't have a car that you could fit them in or tie them to? The answer is that you don't do any of that. We have the way for you to travel to your snowy destination without having to haul those skis or snowboard along every step of the way.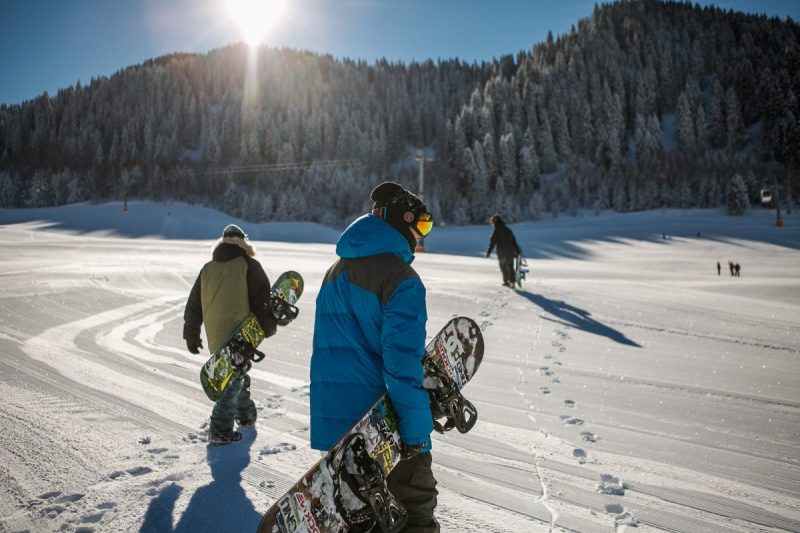 Don't check that gear in
We all have that fear that anything we check in at the airport will never make it to our destination and be lost forever. There's not only the chance that your snowboarding gear won't get there on time – or at all – but there's the cost of checking it all in for your flight.
Depending on the weight and how many pieces you have, you could get charged for multiple bags. We all know how those check-in fees have gotten higher in the last few years.
The first bag costs between $30 and $90, depending on the weight and airline.

The second bag is an additional 35 to $90.

A third bag could run you $75 to $150.
Ship those skis
If a snowy trip to hit the slopes is in your future, you want the least stressful way to take your skis or snowboard. Shipping your gear to your destination is the only way to go. You have to book your resort and activities, so add shipping your winter equipment to the list.
Companies like Ship Skis are a breath of fresh air. They allow you to ship your snow boots, skis, or snowboards ahead to your destination.
Fun shipping facts
Choose whatever ship date you want.

Print out the shipping label to attach to all of your items.

Drop your items off at a location near you.

Or, if you don't have time, they'll come and pick up your stuff.

Items will get to where you're staying before you do.
We love the option to have everything picked up if you don't have time to drop them off. That's a huge draw.
Other bonuses
Contactless pickup and delivery of your items

Actual people running the customer service, available by email, phone, and even text

Complimentary insurance on your precious cargo
Customer service that we could text? Yes, please. And contactless service is always appreciated.
Get that skiing weekend booked without worrying about needing extra hands to carry all of your winter stuff. You don't have to be that guy at the airport, and you don't have to drop a fortune to look cool sending your skiing gear on ahead of you. Travel in style – while staying on budget – when you ship your winter equipment instead of hurting your back carrying it all everywhere.
Editors' Recommendations