Camping under the night sky is great, but what do you do when solid ground just seems … predictable? Enter Sealander, one of the first towable trailers meant for both ground and waterborne camping.
German designer Daniel Straub developed the concept that officially went on sale in 2014, but the Sealander has since been updated for 2019. "It's for someone that needs more flexibility and freedom in a vacation," he explains.
And that someone will get their adventure via a very unique design. The classic teardrop trailer shape encloses space big enough for up to a handful of adults (the included table and seating can fit six people) with double-tinted panoramic glass to enjoy the skies above. It also features a convertible top that rolls up so you can feel the aqua breeze as you churn along. Sealander has a small outboard motor meant for wading more than moving at any sort of speed, but you can still hit about 5 miles per hour.
As far as creature comforts, Sealander will sleep two comfortably. Both benches fold out into a bed and its small kitchen can be optioned with a sink and fresh water tank. The whole thing is light enough to be towed by a car the size of a VW Golf. And, because it's so small, you don't need any extra towing accessories to haul it from your home to the lake or river.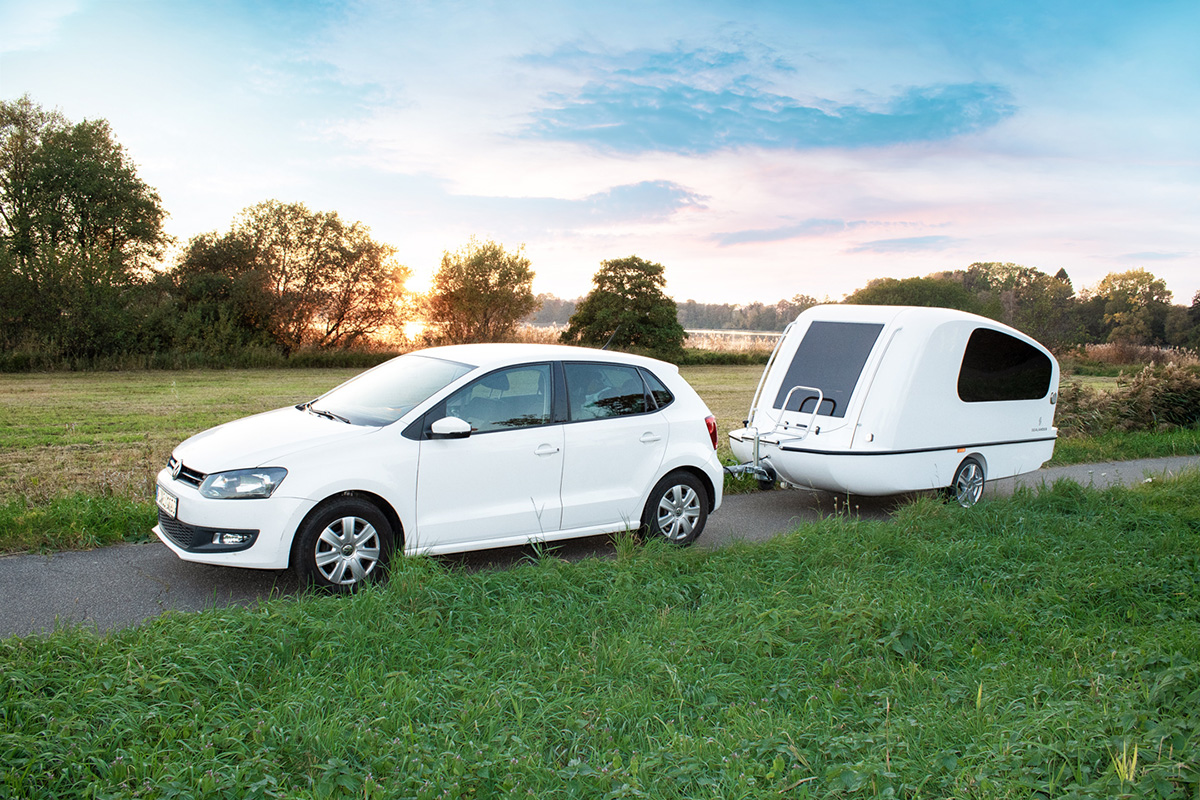 When you're ready to plop the trailer in the water, the process is pretty simple. All you have to do is back in and un-hitch like you would with a regular boat.
Sealander pricing starts around $21,040, which is a hefty price tag for a trailer. From there, Sealander's curated add-ons can turn the trailer into a solid living option. Buyers can customize their trailer with everything from power converters and an onboard shower to a cooking station, which may make you the envy of every other boater. We'd also want to splurge the audio package to play music while we're having a party on the water.
Ready to dive in? You can start your own marine journey here.
Article originally published May 30, 2017.
Editors' Recommendations