Rumpl has been crafting technical blankets for any occasion since 2014, providing homebodies and outdoorsmen alike with the comfort and warmth they need to get through the day and night. Now, the brand is making a major shift in its production process by integrating post-consumer recycled materials in the fully redesigned Original Puffy Blanket and the all-new NanoLoft Puffy Blanket.
This is Rumpl's first-ever synthetic alternative for its down blankets, effectively eliminated the use of virgin plastic materials in its production process and cutting down its carbon footprint going forward. Instead, Rumpl reclaims recycled plastic bottles, which are then transformed into a high-quality and durable synthetic fabric.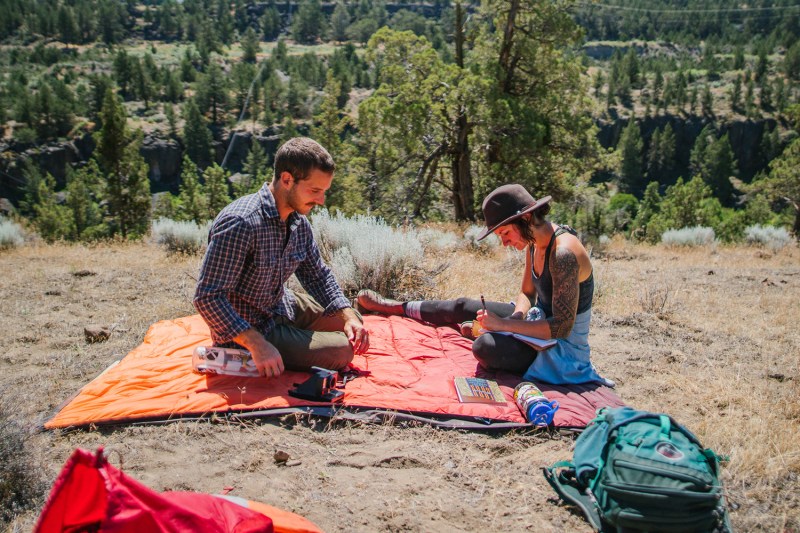 "Each individual blanket is made from at least 60 discarded recycled plastic bottles reclaimed and respun into high-quality polyester thread," said Rumpl CEO Wiley Robinson in a statement. "With the new NanoLoft, the Original Puffy, and other products, by the end of 2019, Rumpl will have recycled 3 million plastic bottles that would otherwise end up in landfills."
Further Reading
Unlike many other synthetic down constructions, Rumpl's NanoLoft insulation is made up of circular fabric clusters that are made to reflect the clusters of traditional down fabric. This approach allows the Rumpl NanoLoft Puffy blanket to effectively retains heat whether you're on the couch at home or taking a pit stop on your backpacking trip. No matter where you are, Rumpl's meticulous craftsmanship does not go unnoticed.
This collection "marks a significant milestone for Rumpl, and as a team, we're extremely proud of the result and all the effort that went into it." said Robsinson. "With countless hours of sourcing, re-engineering, sampling, testing, and feedback, the entire line has been redesigned from the ground up using 100% post-consumer recycled content. We optimized sizing, developed NanoLoftTM, scrutinized every little detail, and were even able to make our pricing more accessible."
Although it's worked with the non-profit organization 1% for the Planet on a number of blanket designs in the past, Rumpl's recent eco-friendly fabrics and designs are just the start of turning over a new leaf. The brand plans on utilizing recycled plastics in many more future designs in order to reduce its environmental footprint and make products more sustainable.
Rumpl NanoLoft Puffy Blanket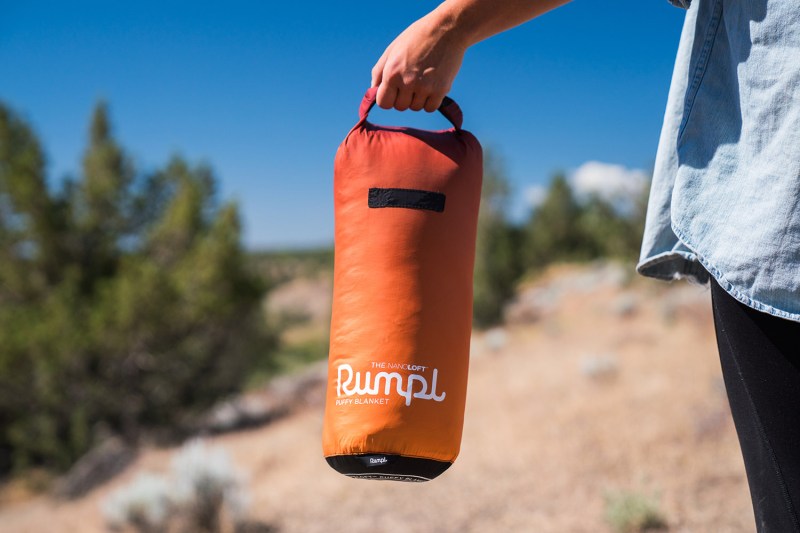 Rumpl has dubbed its NanoLoft Puffy blanket as the warmest and most packable synthetic blanket ever. Not only will you get the warmth you need after a long day of hiking, but Rumpl's sustainable synthetic fabric will also make you feel as good on the inside as you do on the outside. The NanoLoft Puffy Blanket is available in both solid colors and printed designs.
Rumpl Original Puffy Blanket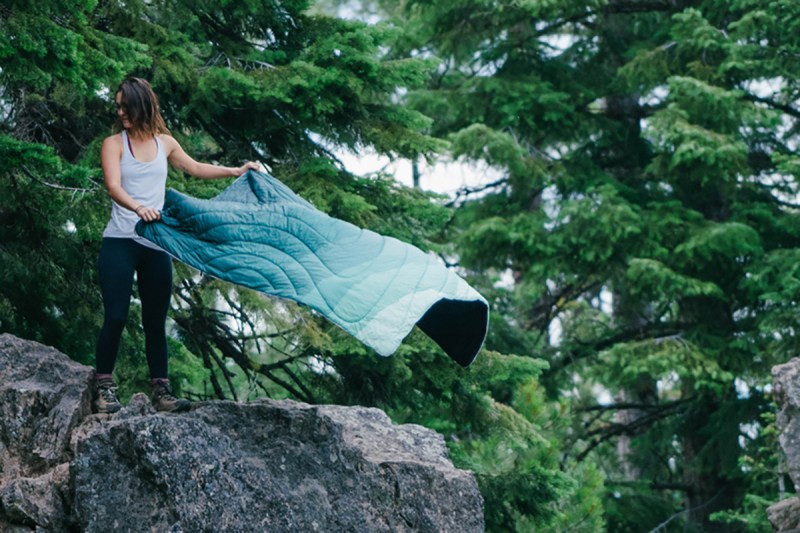 The Original Puffy Blanket was Rumpl's first design when it's Kickstarter campaign began in 2013 and to this day it is still the company's best-selling product. The OG Puffy has been redesigned, however, as it's now crafted entirely out of 100% post-consumer recycled plastic. In addition to its reinvention, the OG Puffy is now two-times stronger than its original design — and cheaper.
Editors' Recommendations