If you are relatively new to mountain biking, you will find that upgrading your bike is a normal part of bike culture. Hell, we even like to upgrade our mountain biking gear—bike shoes, bike helmets, bike clothing—regularly.
Even with a mountain bike that seems perfect, we can still find a reason for the latest and greatest. Sometimes the latest and greatest is necessary, and sometimes, if we're honest, we just want something new.
Certainly, there is nothing wrong with upgrading your bike as long as you can afford to do so. Mountain biking isn't the cheapest sport — and whether it is a need or want, bike components can set you back quite a bit.
So how do you get the best bang for your buck? Are there any tips, tricks, or hacks that can get you premium bike upgrades for cheap? Why yes, yes there are.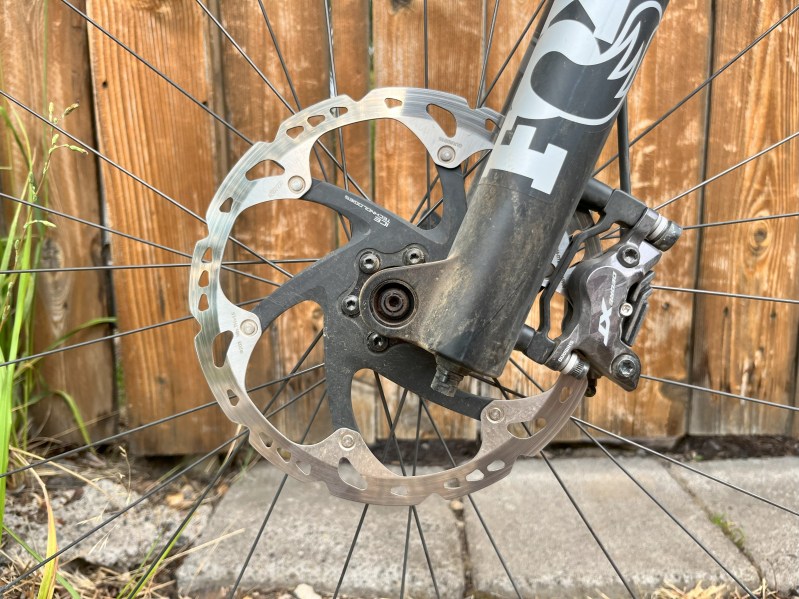 Mountain biking brake hack
Do you feel like your mountain bike brakes aren't up to snuff? Maybe they aren't stopping your momentum as quickly as you'd like. Perhaps they don't have enough initial bite, or you notice the power fading on long descents. Why is this?
Mountain bike brakes are a common component for companies to skimp on when building a complete bike. These companies will order a lower-level set of bike brakes to spec on their bike frames to save a few bucks. The result is a set of bike brakes that may not work as well as you need them to.
But before you hand over $300 or $400 for a new set of bike brakes, a couple of hacks could get your current setup working better. These hacks aren't free, but they definitely save you a few hundred bucks.
Switch to metallic brake pads
Mountain biking has two main camps of bike brake pads: organic resin and metallic. Many complete bikes come with organic resin brake pads. Organic resin pads often give great initial stopping bite when you pull the lever, but will quickly fade on long descents.
If this has been your experience, consider switching to metallic pads. While metallic pads may not have the instantaneous initial bite of resin pads, their stopping power is more than adequate. Plus, metallic pads hold their power much longer while descending.
The trade-off when switching to metallic pads is the noise. Metallic pads tend to squeal a bit more than resin pads, especially when wet.
Bigger brake rotors
Going with a bigger bike brake rotor can also increase the performance of your brakes. Another mountain biking standard is 180mm brake rotors. Upgrading to larger rotors, like 200mm or 203mm, depending on the brake brand, will increase your stopping performance.
Simply put, a larger bike brake rotor means more surface area for your brake pads to grab. More surface area also means better heat dissipation, the main force behind brake fade.
Often, bike brake rotors and pads need to be compatible, meaning that resin pads need resin rotors, and metallic pads need metallic-compatible rotors. If you are switching to metallic bike pads, it's also a great time to upgrade to larger metallic compatible rotors.
"Take-off" parts
Here's a common scenario in local bike shops: A loyal customer is ready for a new bike, so they head to their local bike shop. They find the new bike of their dreams, but with many years of mountain biking under their belt, they know their favorite set of carbon mountain bike wheels will make their new bike ride much better. So what happens to the wheels that came on the bike they are purchasing?
The bike shop will often work out a deal with their customer and keep the bike wheels the customer doesn't want, selling them later. These wheels, or any other parts in a similar situation, become known as "take-offs."
Take-offs are components that are brand new in most cases. Most of these components are only used for a lap around the block during a test ride. Not only are all of these bike components basically brand new, but the shop will also sell them at a much lower price because they came off another bike.
Some bike shops may not participate, and some shops may not advertise take-offs. Other bike shops may have a corner of the store dedicated to take-offs. It's a great way to save significant coin.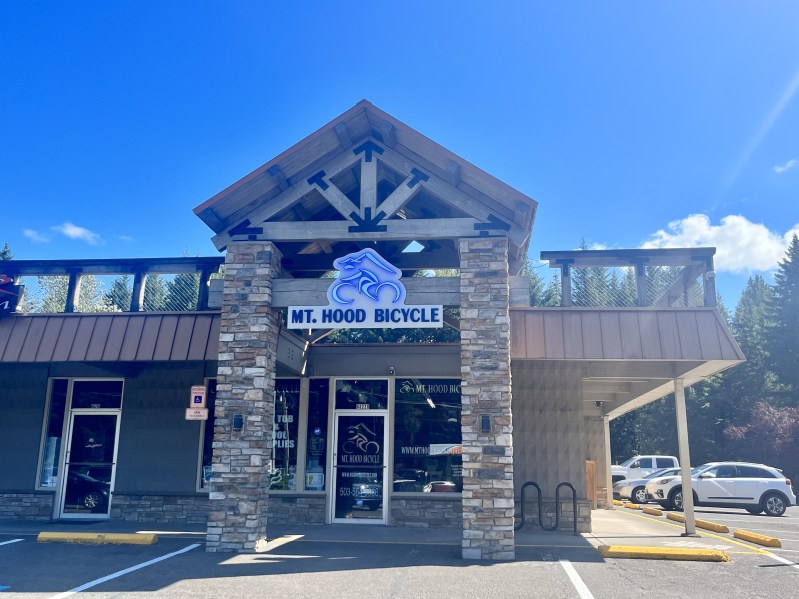 Be a patron of your local bike shop
The last mountain biking money-saving hack is more of a long-game move. This long-game move may also come with an initial investment, but it almost always pays off in the long run. Become a regular customer at your local bike shop.
Bike shops love loyal customers. While you may save a few bucks buying something online, spending money at your local bike shop may be a better investment. Let's face it, bike shops need your business, and I've found that they are happy to repay your loyalty.
In my experience, my local bike shop has performed different bike services free of charge. They have also been able to squeeze me in and have me back mountain biking the trails when I would have had to wait in the past.
I've also gotten free stuff: Mountain biking gear, apparel, water bottles, gloves, and some components. Oh, and the "take-off" parts — sometimes, I get told about them before they are taken off. This is all because they know me and know I spend money there.
Do all the employees know your name when you walk into the shop? Are you invited to the bike shop after work rides? Chances are you are already a patron.
Editors' Recommendations