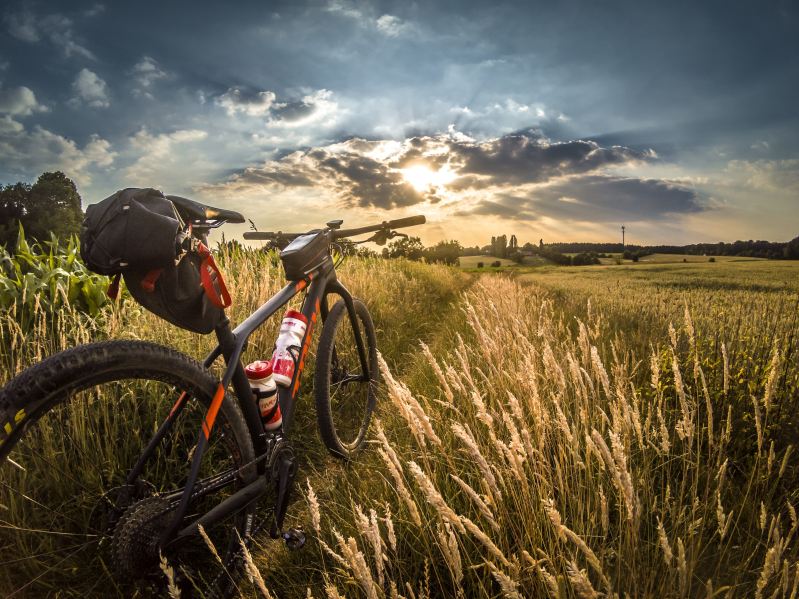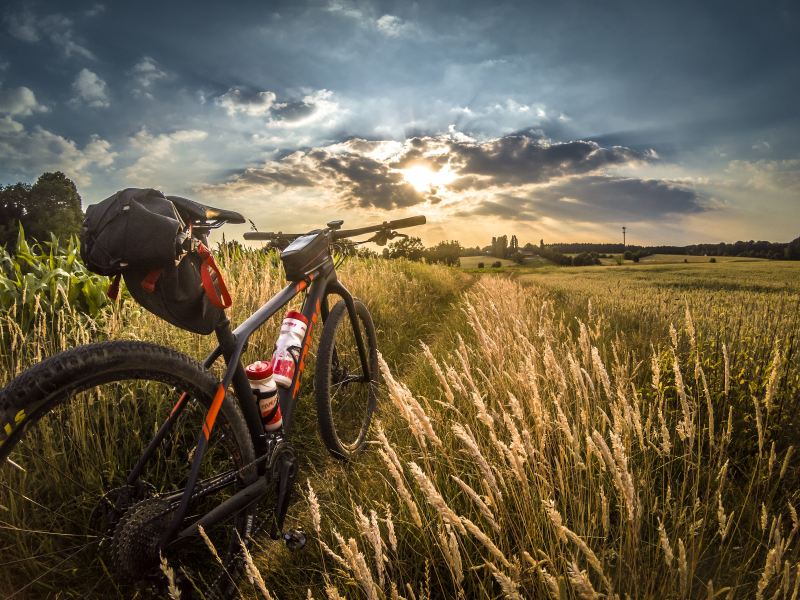 When we think about mountain bike upgrades, we typically think about changes to improve the performance of our mountain bike. Putting quality components on your bike is fun and enhances ride quality.
Despite usually thinking mtb upgrades will go directly on the bike, many other ride-quality upgrades don't involve replacing bike components. So let's step back and take a holistic look at mountain biking, upgrades, and all.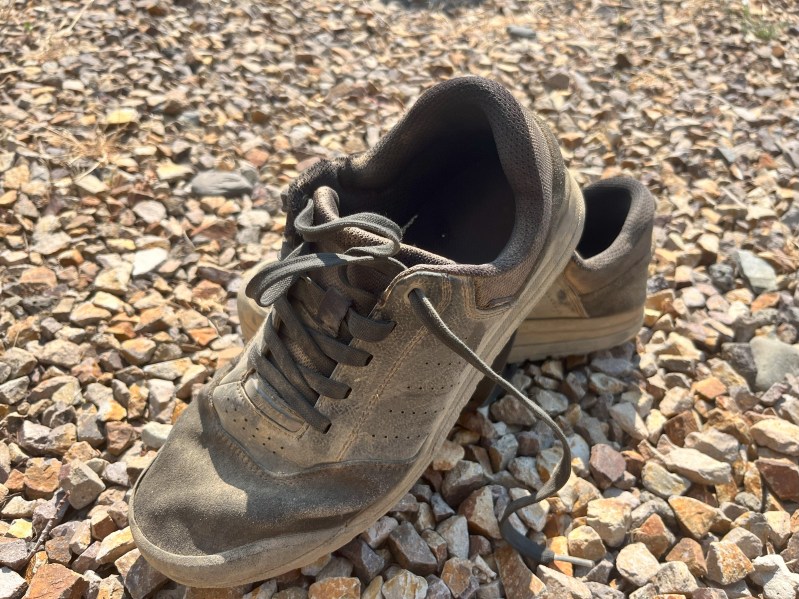 Mountain bike-specific shoes
Pedals are often one of the first items thrown into the conversation when discussing mountain bike upgrades. This is partially because most bikes don't come with pedals. What often becomes an afterthought, however, is a quality shoe designed for mountain biking.
Of course, you can use pretty much any shoe to ride a bike. Some are better than others. For example, a skate-style shoe with a flat sole will grip your pedals better than your gym shoes. Mountain bike-specific shoes, however, will blow other shoes out of the water.
Shoes made for mountain biking will have an incredibly grippy rubber compound for the sole, leaving you feeling like the shoe and pedals are one. The sole will also be considerably stiffer than a traditional shoe, providing a stable platform to help control the bike.
Lastly, if you've ever slammed your toes into a rock in regular shoes on a ride, you'll love that most shoes for mountain biking have a reinforced toebox. Preventing a broken toe will definitely add shoes to your mtb upgrades list.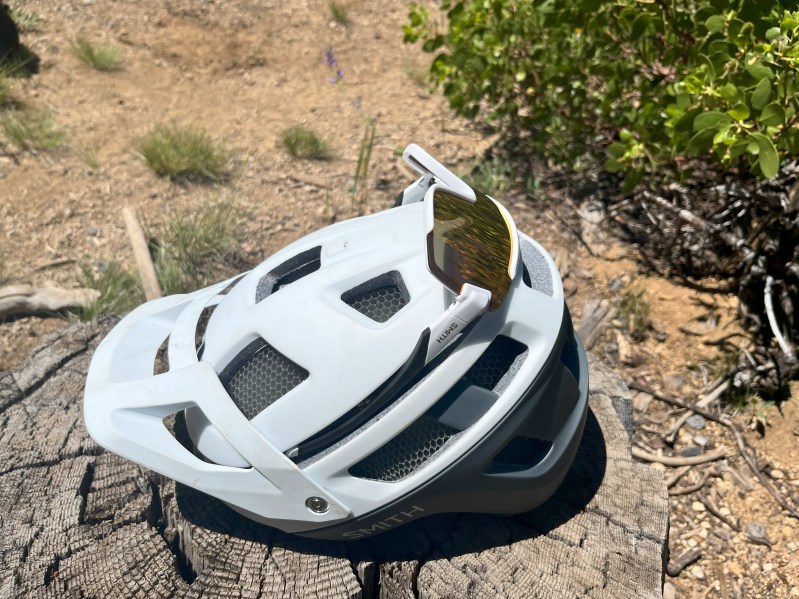 Don't skimp on a helmet
After spending a few thousand dollars on that new trail bike you've been eyeing, it is easy to grab the first, and usually cheapest, helmet you see. Don't. Spend a little extra money to protect your brain and buy a quality helmet.
Climbing the price ladder for mountain biking helmets usually means you're purchasing safety technology. Different helmets will have different technological safety features, with these features appearing less in lower-level helmet models.
Protect your brain. Buy a helmet with all the technology and safety features. This is one mountain bike upgrade that is nearly non-negotiable.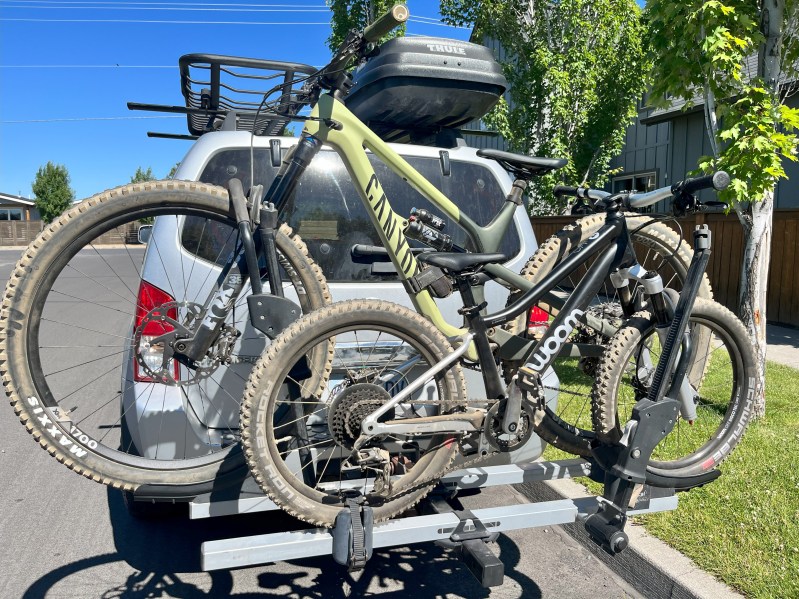 Bike racks
If you have to take the wheels off your bike to fit it in the back of your car, getting a bike rack is certainly an mtb upgrade. It usually isn't until you have a decent way of transporting your bike that you realize what a chore squeezing it into the back of your vehicle was.
However, before you buy a new bike rack, ensure you get one compatible with your vehicle and, more importantly, one that doesn't potentially damage your bike. A bike rack breaking your brand-new ride is a terrible experience.
Avoid bike racks that secure the bike by clamping on the frame. Not only can this damage the paint, but it can also crack a carbon-fiber frame. If you break your frame this way, you can forget about your bike's warranty.
I highly recommend hitch-mounted bike racks with a ratcheting arm clamping on the tire. Your car doesn't have a hitch? No problem; this same rack style can be mounted to the top of your car.
Mountain biking and upgrades will always go hand in hand. The next time you are thinking about some mountain bike upgrades, ask yourself if your bike needs the upgrades or if you do.
Editors' Recommendations