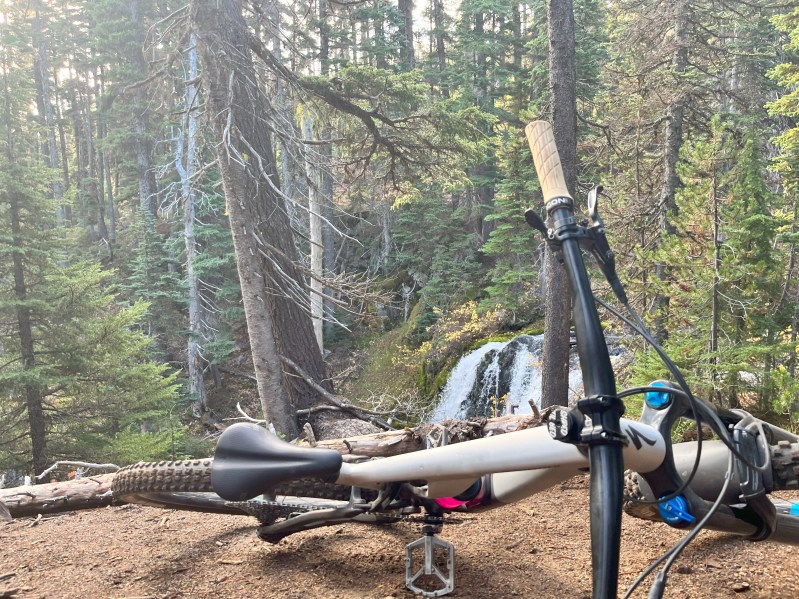 Mountain bike season doesn't have to end when summer comes to a close. Sure, bike park season is over, and long, hot days are getting chillier and shorter. But trading hot, dusty conditions for cooler, damper soil is a mountain biking dream.
Fall may be one of the best times of the year for mountain biking. More moisture and lower temperatures keep the dirt quality in tip-top shape. Depending on your latitude and elevation, winter mountain biking is also a great time.
As long as you know what mountain biking gear to bring on your next ride, you will have a blast. However, mountain biking in colder, wetter weather does require a different set of equipment and apparel than summer rides.
From gloves to tires and other mountain biking parts, we'll cover what you need to prepare for riding your mountain bike in cooler weather.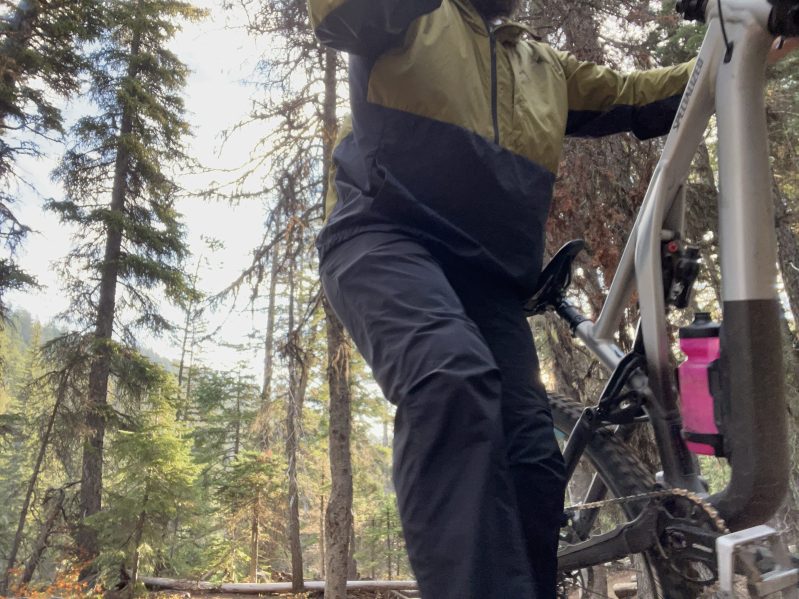 What to wear: mountain bike apparel
Colder weather is going to mean warmer clothing while riding your mountain bike. Over the summer, we reviewed some mountain biking gear and apparel from Evo. And while wearing the same clothes you would wear during summer isn't recommended, your summer kit is a great place to start.
Pants:

Investing in a pair or two of mountain bike pants is a great place to start. Pants will not only keep you warmer in colder temperatures, but they will provide an extra layer of protection. You can wear any pants, but mountain bike-specific pants are recommended. They are made of material that repels and wicks away moisture, which can be life-saving on frigid and wet rides. Mountain bike pants are designed with mountain biking in mind. There shouldn't be any uncomfortable seams, and they should have room for knee pads.

Flannel:

The shirt or jersey you've been wearing all summer is great for layering, but be sure to get something that will keep your top half warmer. Depending on the weather, I like to layer with a flannel or light windbreaker. Staying away from cotton is essential—go with a synthetic that wicks moisture away.

Socks and gloves:

Being unable to feel your hands or feet is bad, especially on a mountain bike. The chance of losing control and crashing increases the colder your hands and feet get. Invest in some insulated mountain biking gloves and thicker wool socks—your toes and fingers will thank you.
Keeping your body warm is essential. We often fear overheating and getting sweaty, which is also bad news in cold weather. This fear can cause us to climb on the mountain bike underdressed for the weather.
In cold weather, our bodies stop sending blood to our appendages, focusing blood flow to our core. A lack of blood flow can create sluggish muscles. However, our appendages are fairly necessary when it comes to mountain biking. We need to be able to respond quickly on our mountain bikes.
Changes to your mountain bike
What you wear isn't the only thing you need to change for colder weather riding. There are quite a few mountain bike parts that can be changed out or added to your bike to make ripping on the trails more fun.
Mountain bike tires:

During the summer, it is common to have a tire combo that is less aggressive and faster rolling in dryer conditions. This is great for the hard-packed summer soil, but you may need more when moisture comes back around. Going to a more aggressive mountain bike tire tread has you riding with more traction, control, and confidence.

Wet lube: Switch to wet chain lube

if fall and winter bring a lot of moisture into your area. Wet lube won't wash off when splashing through puddles or riding in the rain.
Add a fender:

Adding a fender to your front wheel helps keep dirt and mud out of your face and off your body. Ask for a fender at your local bike shop—only $10-$15—then stop by a hardware store and grab some zip ties. Leave it on year-round, or take it off when summer hits again.

Change how you ride your mountain bike
How you ride your mountain bike may need to change as well. Or, at least, you may need to take some extra precautions.
Fall and winter mean wetter weather, which in turn means slicker conditions. Rocks and roots on familiar trails may be substantially trickier than you realize. Walking around on a rock slab is always good to check for traction before you commit to it on your bike. Also, try to hit slick roots perpendicular, square on. Running parallel with them can cause you to slip out and crash.
Stay hydrated. We often feel less thirsty when it isn't as hot. This is an illusion. We are working just as hard mountain biking in the cold as the heat—consume the same amount of fluid.
Lastly, know the trail conditions. Riding your mountain bike while the trails are incredibly wet will likely create deep mud ruts. In some places, this is due to substantial rain; in others, the moisture can be from the freeze/thaw cycle.
Know your local mountain bike trails and expectations around trail conditions and riding. If unsure, chat with a local bike shop or a trail organization.
Editors' Recommendations