In their endless striving for lighter and lighter setups, some ounce-counting backpackers (without sore backs) have picked up hammocks as lightweights shelters that pack down small. Some hammocks can replace the tent and sleeping pad portion of a larger tent, pad, and bag system.
Kammok, known for its successful Kickstarter campaigns for sleeping bags and blankets, has tripled its latest fund-raising goal for the new Kammok Mantis, an all-in-one hammock system with an easy setup.
This full-meal-deal functions as an entire shelter. It comes with the hammock, removable bug net, and rainfly, as well as the tree straps, metal pegs, and guy lines to hold out the tarp. The whole package sets up in less than a minute and weighs between 2 and 3 pounds.
Small, knot-free clips hold the guy lines in place and Kanga Claw carabiners, strong enough to handle a small car, attach either end to the tree-friendly webbing straps. To gaze at the stars or let in an extra breeze on warm nights, one or both sides of the tarp can be rolled up or taken off completely. The bug net also opens both sides for easy exits (just remember you're in a hammock) or can be removed if you're not battling with tiny blood-sucking creatures.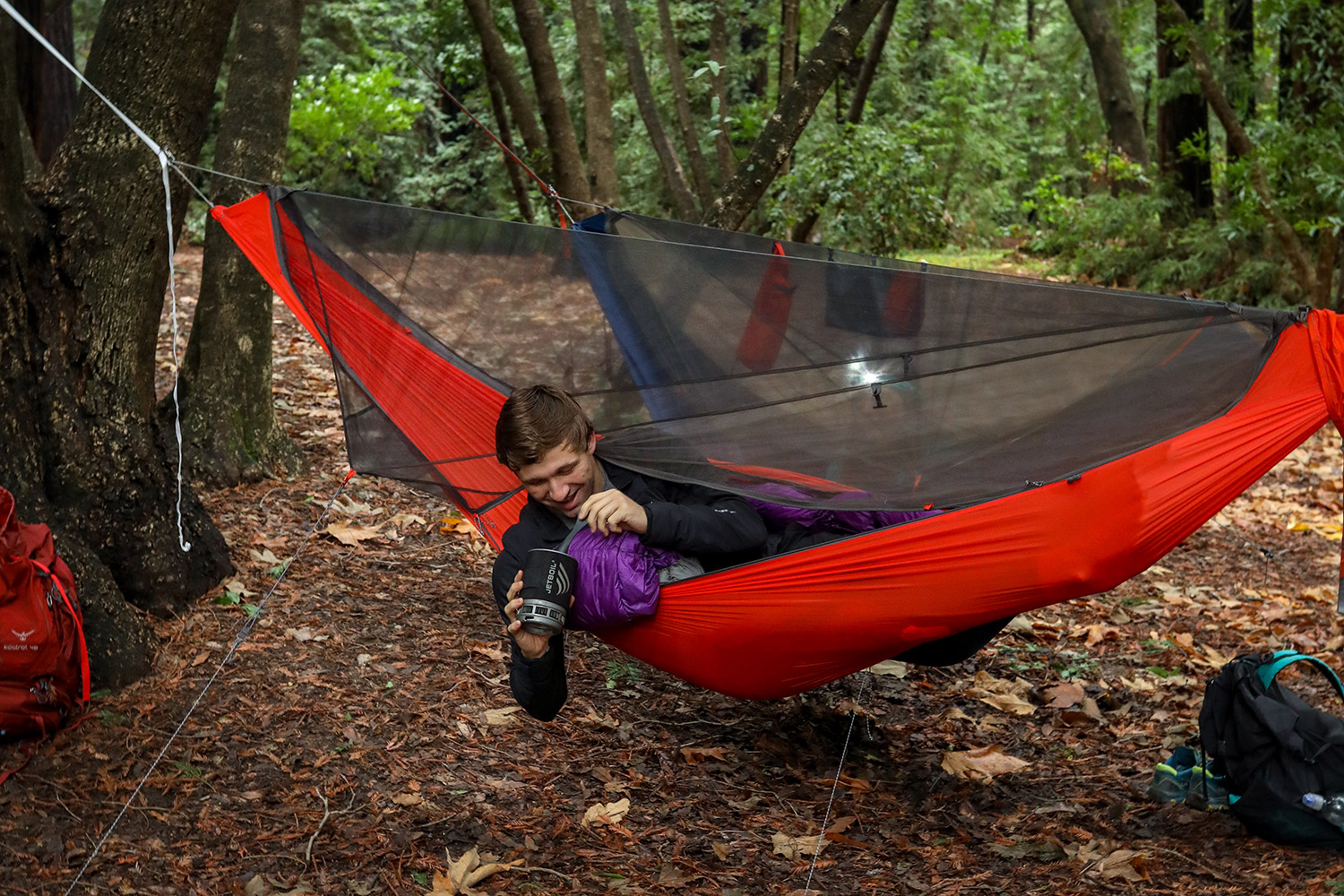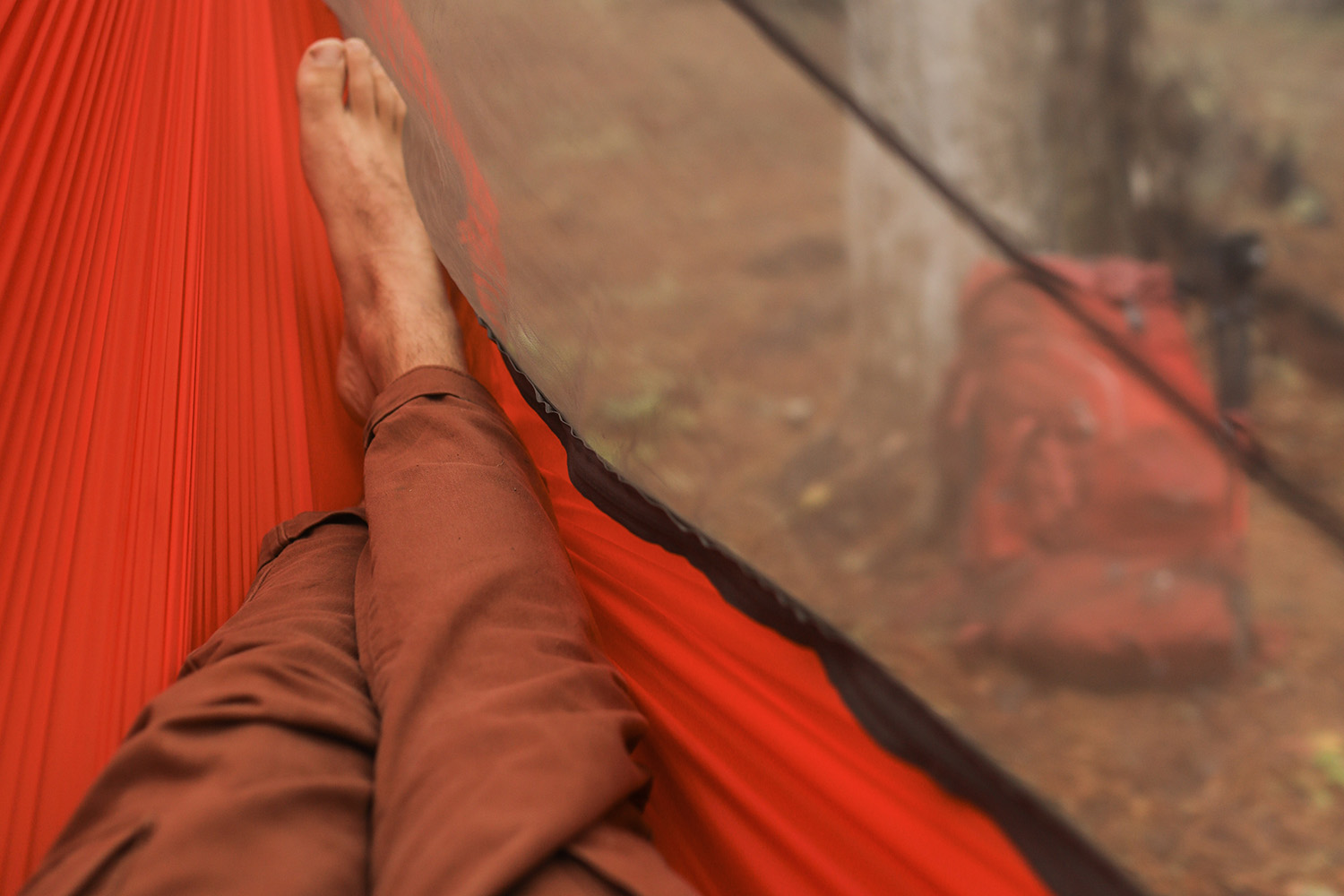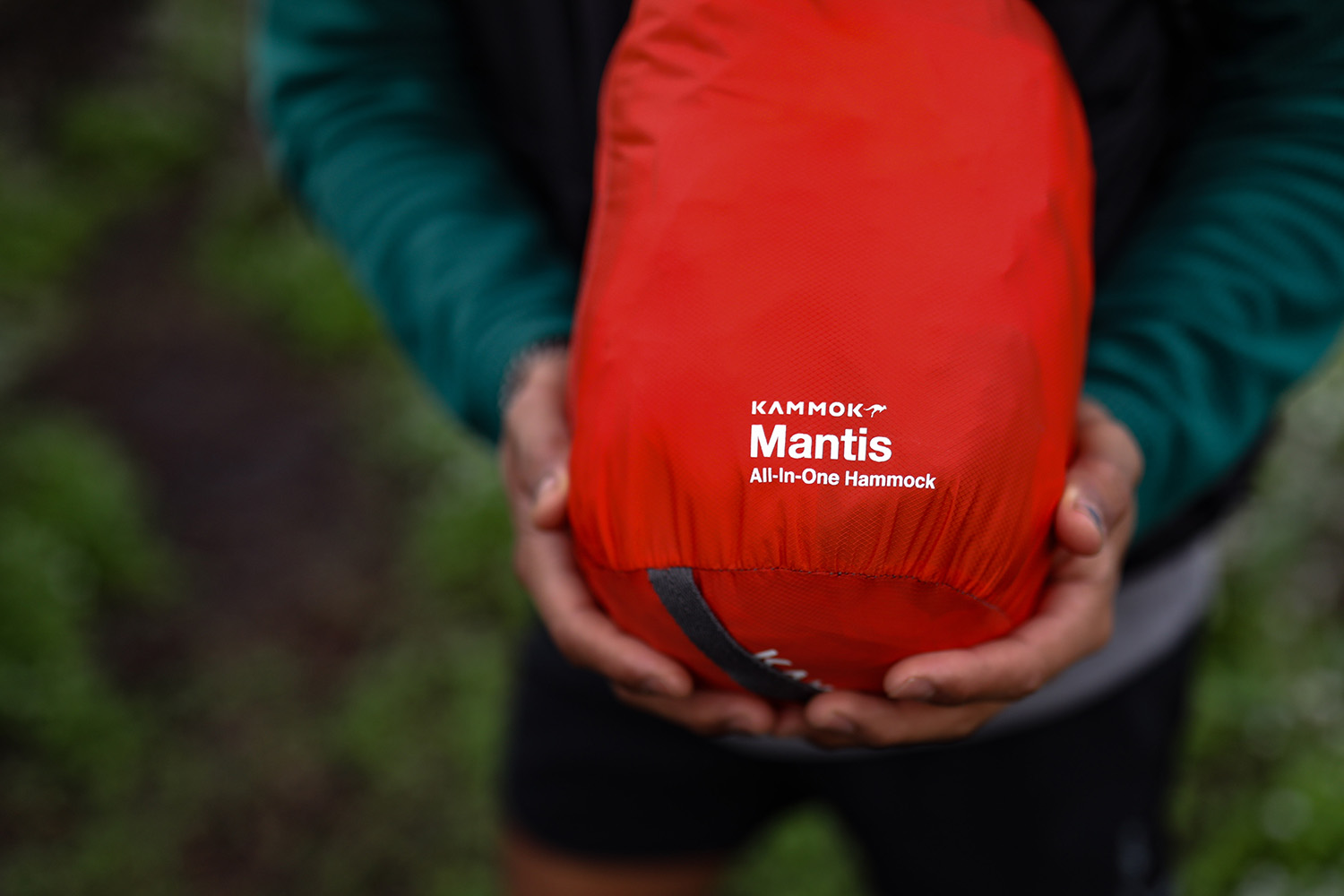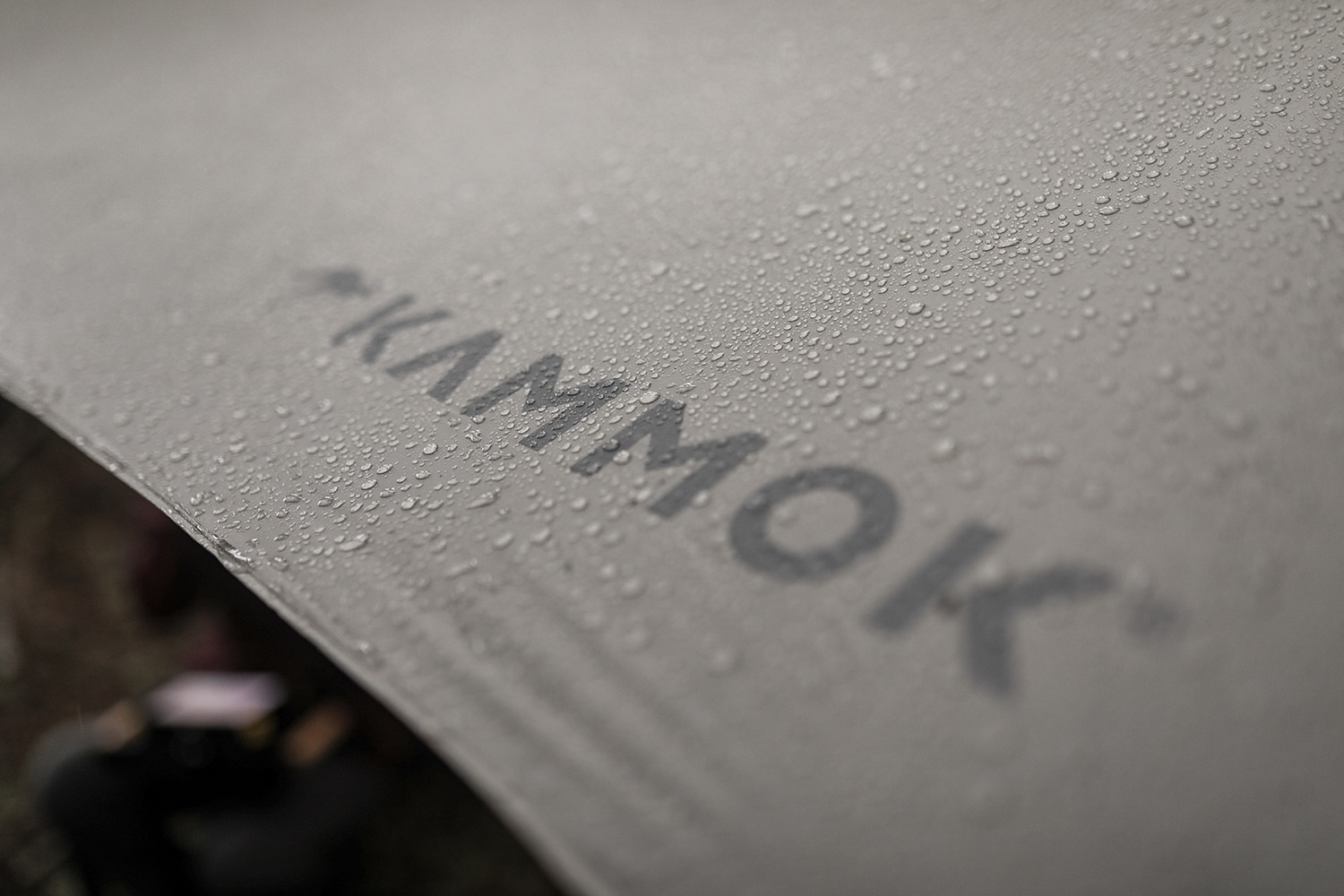 Pockets on either side of the bug net make good stash areas for headlamps, phones or small books. If you need more storage, Kammok also makes accessories that clip onto the small rope ridgeline that holds up the bug net. (For example, the $19 Organizer is a small fabric tube good for phones or headlamps and the $19 Gear Loft is a bit larger, perfect for socks and beanies.) Gear loops along either side can hold a trail quilt in place under or over the hammock for colder adventures.
The 1.96-pound Mantis UL is the lighter-weight version of the 2.53-pound Mantis, the only difference being a thinner fabric. The heavier fabric gives the standard Mantis a500-pound weight limit versus 300 pounds on the UL. The Mantis will run $229 retail and the Mantis Ultralight will come in at $259.
Their Kickstarter ends March 5 but you can still pre-order the Mantis through the site.
Editors' Recommendations