There's almost nothing that can't be made better by adding Bill Murray. That includes Jeep's latest Super Bowl commercials in which the comic legend resurrected his role as Phil Connors from Groundhog Day. The star of those ads wasn't Murray or even the new 2020 Gladiator, however. It was Jeep's new, all-electric, go-anywhere e-Bike (and perhaps Poppy, the helmet-wearing groundhog).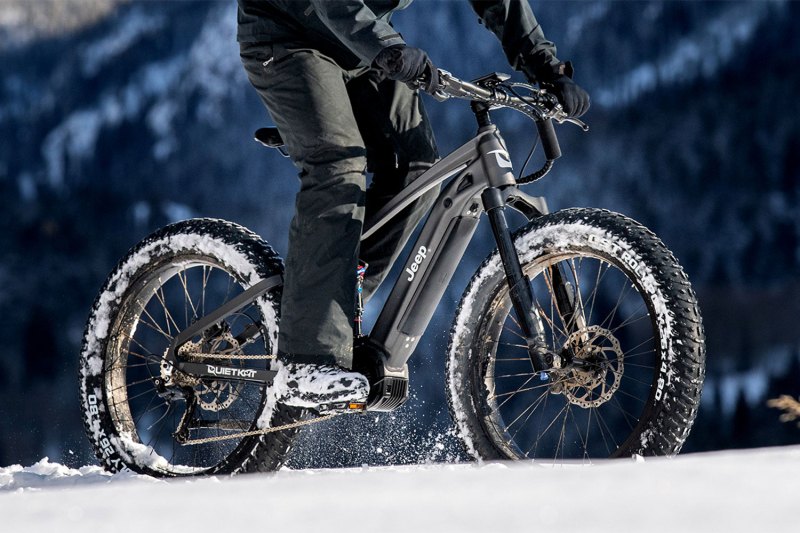 Although official details are a bit thin, the aptly named Jeep e-Bike should be every bit as capable as its namesake's legendary vehicles. The numbers are impressive: A 750-watt motor with a 40-mile range and jumbo 4.8-inch fat tires with a Fire-Link suspension designed to tackle the toughest terrain. Jeep rates it as a Class 2 e-bike. With a throttled, 10-speed drivetrain pushing 118 ft-lbs of torque, it'll climb steep ascents and trudge through snow, sand, and mud with aplomb. Four-piston hydraulic disc brakes will help riders maintain precise control in any condition. At 79 pounds, it's hardly lightweight, but that added heft should translate to a near-bulletproof, trail-ready frame.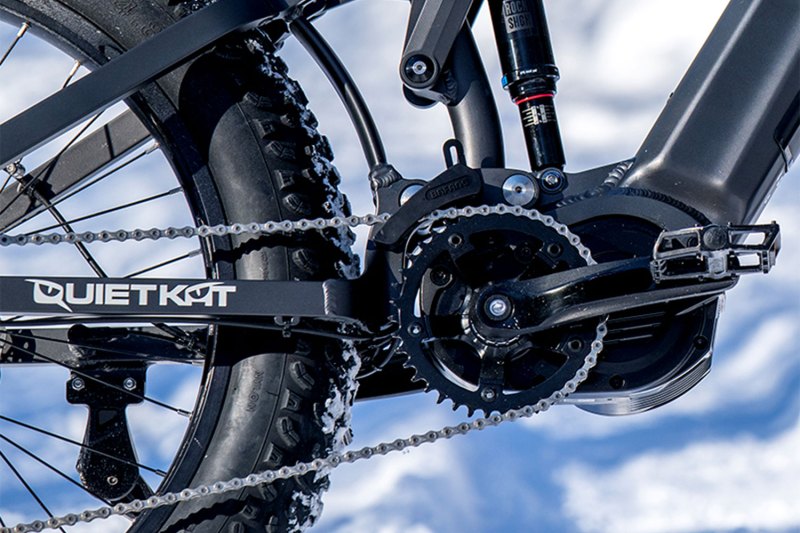 The paint is barely dry on the first e-Bike production models, yet Jeep is already talking a big game about its new all-electric mountain bike. The one-page pre-order website touts it as "the most capable off-road electric mountain bike there is." Under any other brand name, we might be skeptical. But, Jeep has a history of delivering hardcore toys with industry-leading off-road capability. Plus, the e-bike was developed in partnership with QuietKat — a company with a solid history of legit, ruggedized electric bikes. This latest release from Jeep will actually be released as a new edition of QuietKat's Fat Tire RidgeRunner dubbed the RidgeRunner Jeep Edition.
Jeep isn't the first automaker to release an e-bike. Ford debuted its Supercruiser back in 2013, and General Motors unveiled two e-bikes in 2019. Still, Jeep will have limited competition in the electric fat bike space. RadRover's Step-Thru 1 boasts similar numbers on paper, including a 750-watt electric motor and a 48V, 14Ah battery good for more than 45 miles on a single charge. What's more, it stickers for a fraction of the e-Bike at just $1,499. Cannondale — one of the most recognizable names in cycling — peddles (Get it?) the Monterra Neo for a whopping $9,000. The rugged, ultra-streamlined ride boasts a carbon frame, a DPX2 EVOL shock with 160mm of travel, and a 12-speed drivetrain. Sadly for Cannondale, the 625-watt battery likely can't carry riders as far as the e-Bike.
The Jeep e-Bike is available for pre-order now with a base price of $5,899. Riders can option a remote dropper post for an additional $278 installed. The first deliveries are expected in June 2020. While you wait, start planning your next epic long-distance bike trek now.
Editors' Recommendations