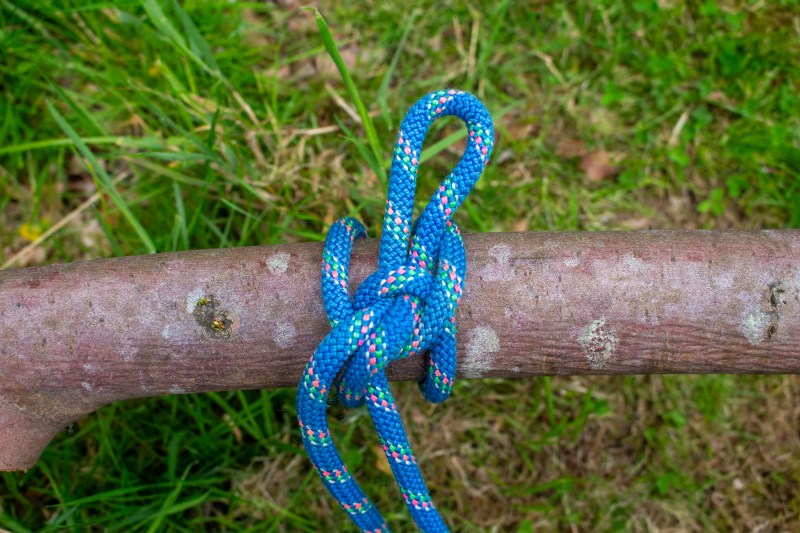 When picking the right outdoor knot, you probably want one that ticks the following boxes — secure, easy to tie, and easy to untie. While many knots can lay claim to being easy to undo, the highwayman's hitch is one of a select band that can lay claim to being quick-release. This means that with the pull of a cord, the highwayman's hitch knot will come loose from the spar it's tied around, and — unlike knots such as a clove hitch tied with a bight — there's no loop around the spar to slow down your release.
This knot allegedly gained popularity among thieves and robbers, who would utilize the quick-release nature of the highwayman's hitch to make a quick getaway on their horses. It makes for a great story, and while its authenticity can be questioned, this story likely has a lot to answer for why the highwayman's hitch remains one of the most popular quick-release hitch knots. This knot is easy to tie — but also easy to get wrong — and takes seconds to learn, giving you an accessible and retrievable way to secure loads temporarily.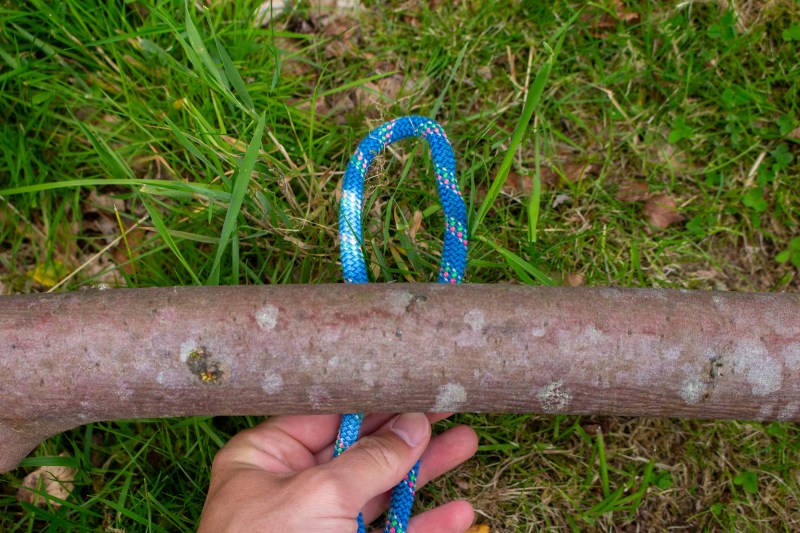 How to tie a highwayman's hitch
Step One
Create a bight near the end of your rope. Push this bight underneath your spar or branch. Here, the highlighted end of the rope is the working end, while the darker end will be the standing rope — the end connected to your getaway horse if you were a highwayman.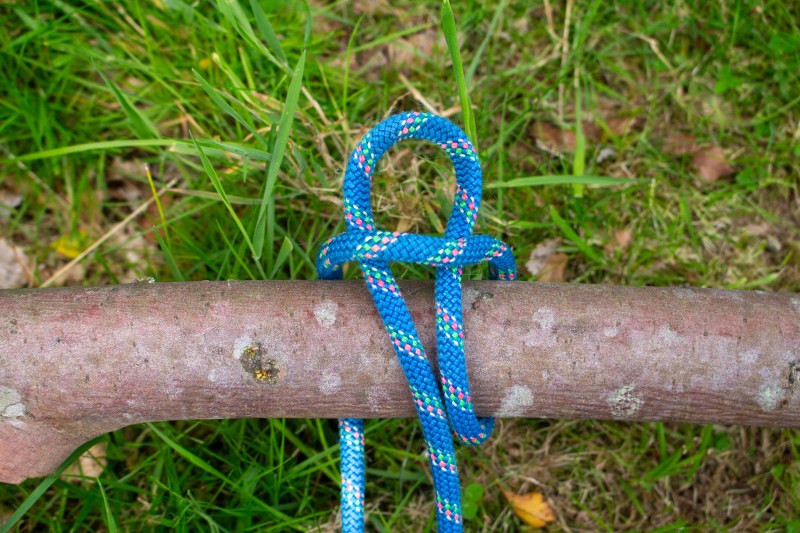 Step Two
Make a loop in your standing rope. Take this loop over the top of your spar (or log) and push it through your previous loop. Make sure you use the standing end. Otherwise, this hitch knot will not bind on itself — this is where most mistakes are made.
Step Three
Now make a loop in your working end and push it through the loop you made previously in the standing end. Pull the standing end to dress and tidy the knot. This will ensure your knot remains secure and is less likely to capsize.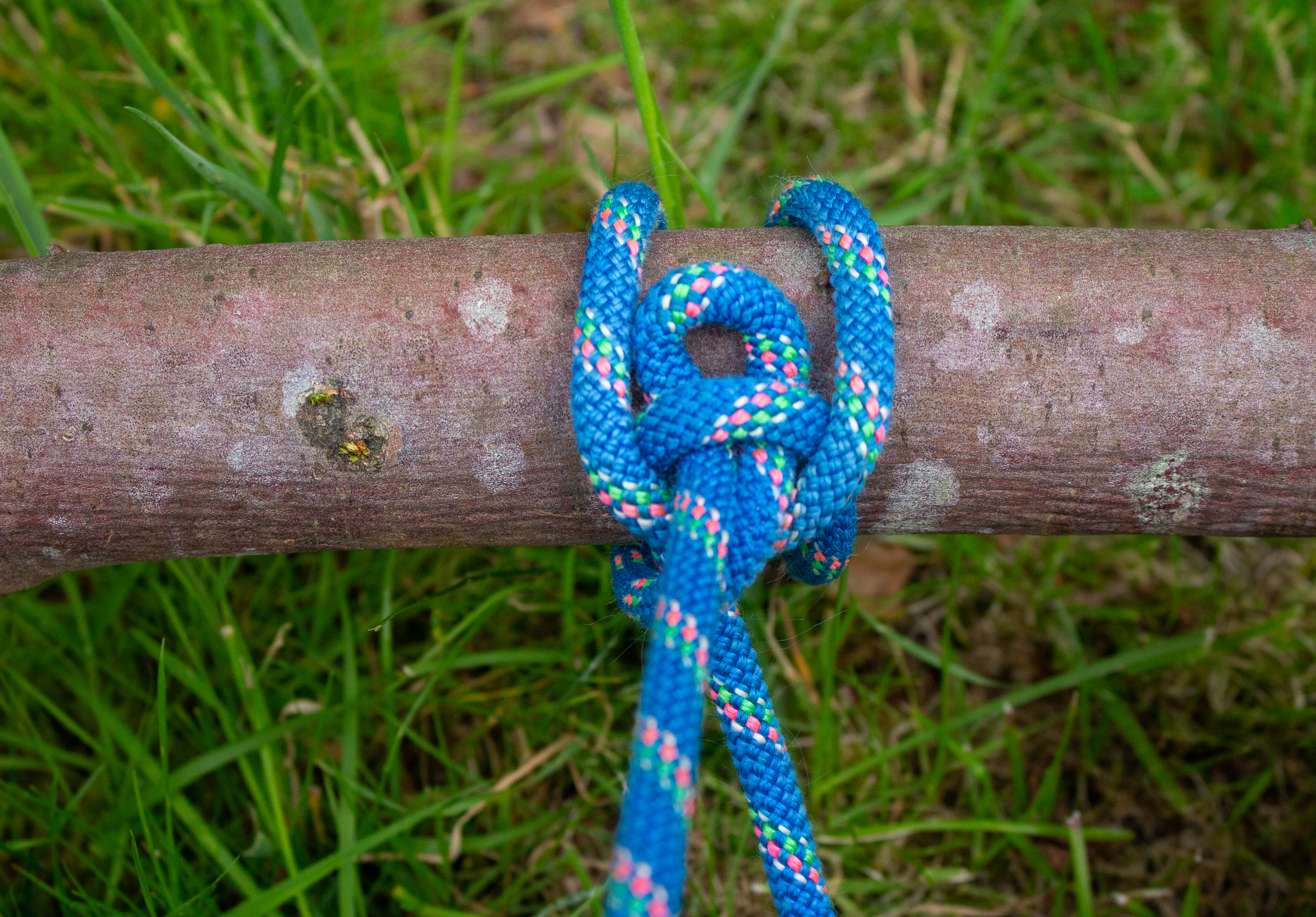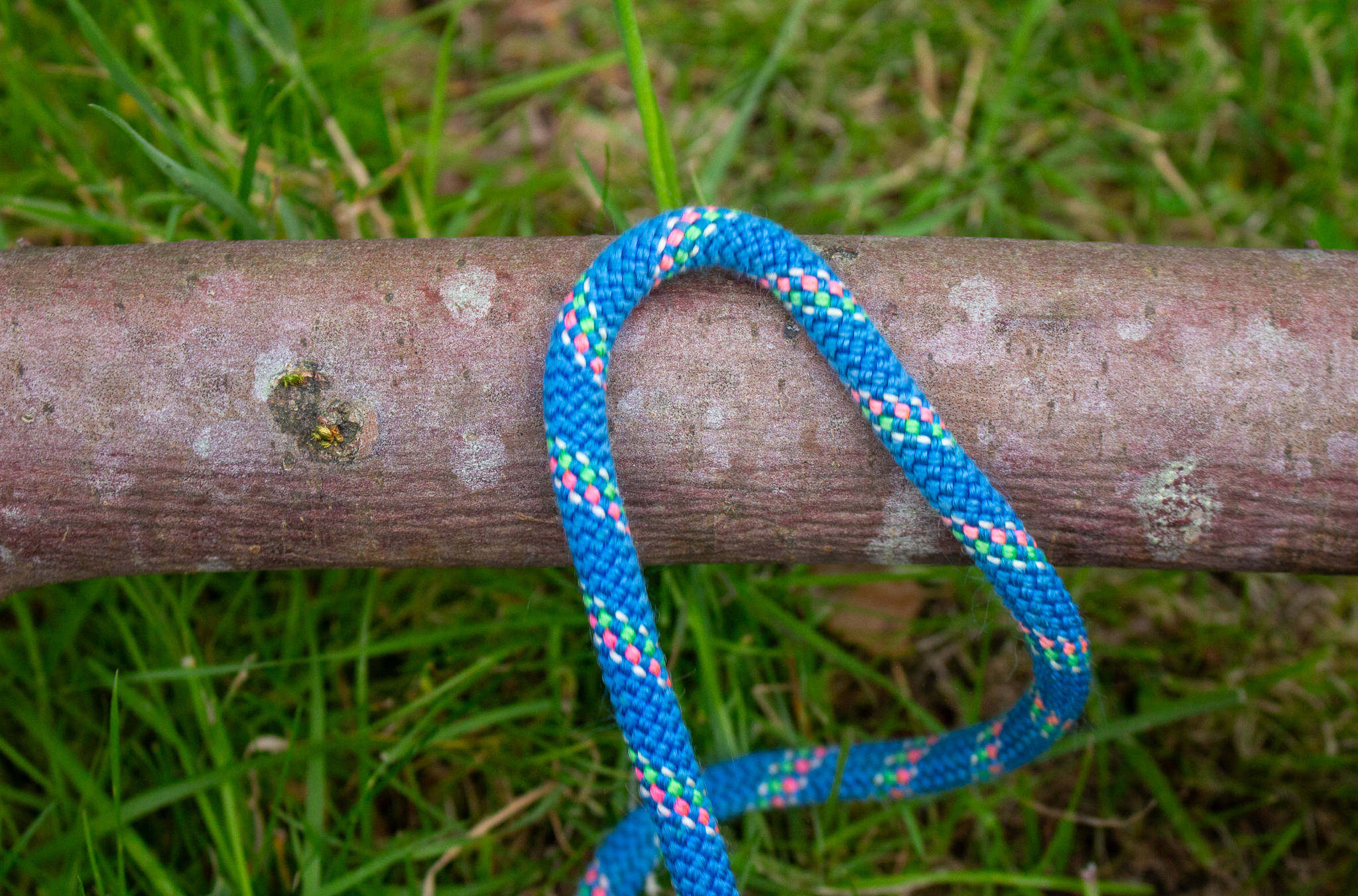 How do you release a highwayman's hitch?
The highwayman's hitch is perhaps one of the quickest and easiest knots to release, coming completely free from its fixed position with just one rope pull. This hitch knot stays securely in place because the standing end forms a tight loop around the working end, preventing the standing end from coming free. Pull the working end — the tail of your rope — to release your hitch while there's a little pressure on your standing end, and the highwayman's hitch will come free.
The tying and release of the highwayman's hitch happen in a way that means you can't tie this knot while maintaining pressure on the standing end — you need to be able to make a reasonable bight in the rope. The highwayman's hitch is commonly used by kayakers or canoeists who want to tie their boat to a dock and release it quickly. By leaving a long working end that hangs into their kayak, they can climb onboard and cleanly remove themselves back onto the water without leaning over the side of the boat.
Editors' Recommendations