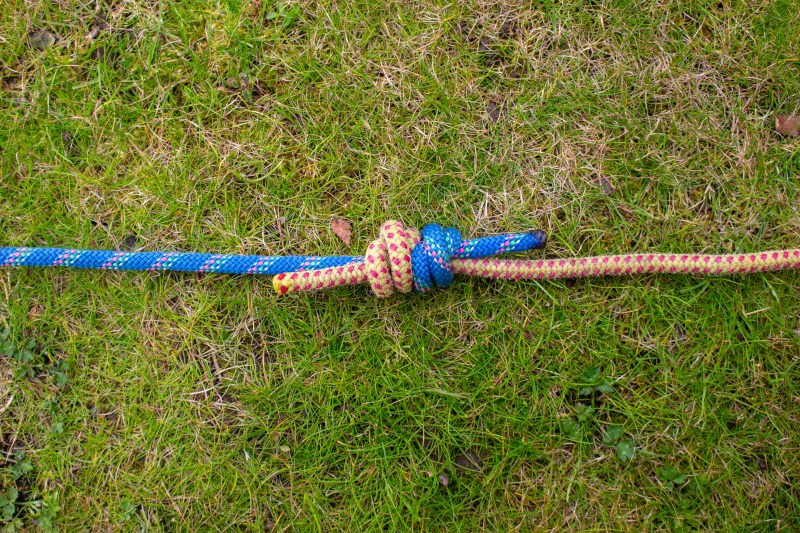 Of the many outdoor knots you can learn, there is none more secure for attaching two ropes than the double fisherman's knot. Generations of rock climbers and rappelers have entrusted their lives to this knot, connecting them to gear placed into the rock itself or used to tie a prusik knot to control their descent. Not only that, but this knot is recognized as the knot for tying two ropes together if you need a full rope abseil but want to retrieve your rope afterward.
But what does this mean for the humble camper or survivalist? Well, it means that if this knot is trusted with climbers' lives and body weight, we can trust it around camp. A bonus to the double fisherman's knot is that it's a lower profile compared with other methods of attaching two ropes — the figure-eight knot, for example. This means you can easily pull your rope through a carabiner if you need to hoist a bag or haul your tarp shelter off the ground. I'm a big fan of this knot; it's easy to tie, and I've never had it fail me yet.
How to tie a double fisherman's knot
Step one
Lay your ropes out parallel to each other. In this instance, the blue rope will be rope one, and the yellow, rope two.
Take one working end of rope one and wrap it around rope two twice. Your second loop should be inside your first loop and cross over the standing end of ropes one and two to make an 'X' shape.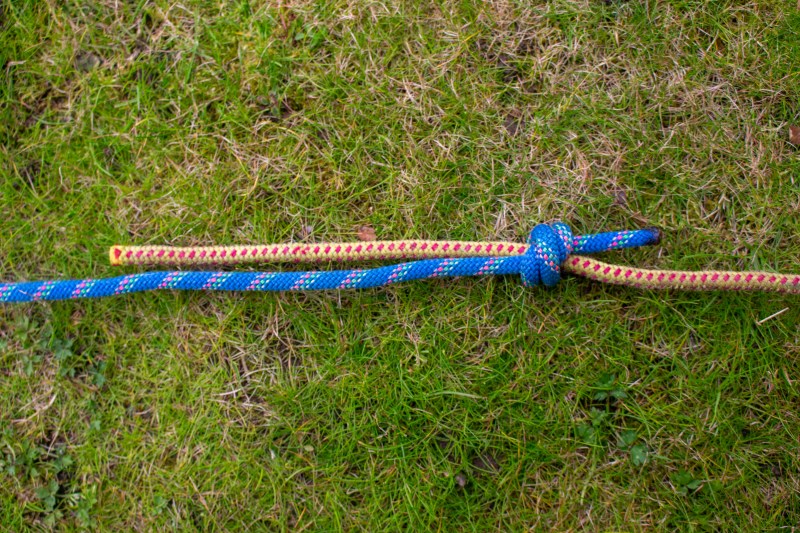 Step two
Tuck your working end of rope one through your loop — under the 'X' — making sure you have first completed both loops. If you don't fully complete both loops, you will have a long tail and just the single loop around rope two.
Pull the rope tight around rope two. Adjust the tail if necessary — you should have a couple of inches of tail.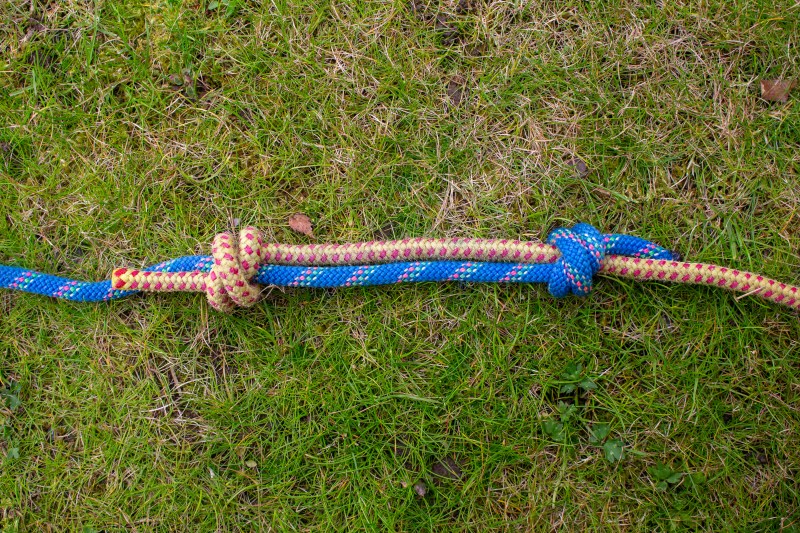 Step three
Pull rope two until you have enough to tie your knot around rope one. It doesn't matter if you tie your second knot some distance from your first one.
Repeat the same steps with rope two as you did with rope one until you have two knots around your ropes.
To dress your double fisherman's knot, pull both standing ends until the knots butt up against one another and tighten.
Is the double fisherman's knot the same as a stopper knot?
You may have seen a stopper knot used to back up climbing knots, such as the double figure-eight or the bowline knot. Stopper knots prevent the rope from being able to slide back through and loosen a knot while it's not weighted, and these are integral to the safety of climbing knots. Tying a double fisherman's knot involved simply tying two stopper knots back-to-back and pulling them together. To back up a knot in camp or while climbing, you would tie one of these on the standing end of your rope, away from your figure-eight or bowline.
Editors' Recommendations