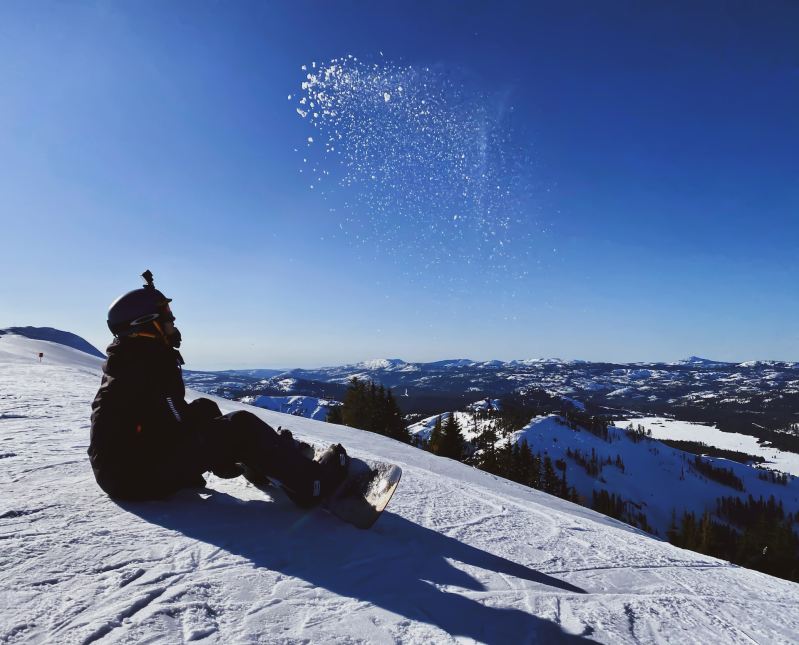 OK, I'll admit it, I've become a powder snob. I realized this the other week when I was questioning whether to get on the bus to the hill. It hadn't snowed, so why bother? Well, the reason to bother was twofold. First, I was there on holiday to snowboard, and the alternative was to sit in our budget accommodation that closely resembled a shed. Second — and more importantly — it wasn't exactly bad conditions for snowboarding. OK, so there were some patches of ice, but so what?
Well, if you've ever snowboarded on ice, you know exactly how that feels. It's hard snowboarding on ice. It's even harder falling on ice. But icy patches and icy days are unavoidable if you want to maximize your resort days every winter. What's more, they're good for you. Not every day is lined with freshies — if only, eh? — and knowing how to snowboard in mixed conditions is an important part of progressing as a snowboarder. But just how do you snowboard on ice? Here are some snowboarding tips for those conditions — for veterans and even snowboarding for beginners.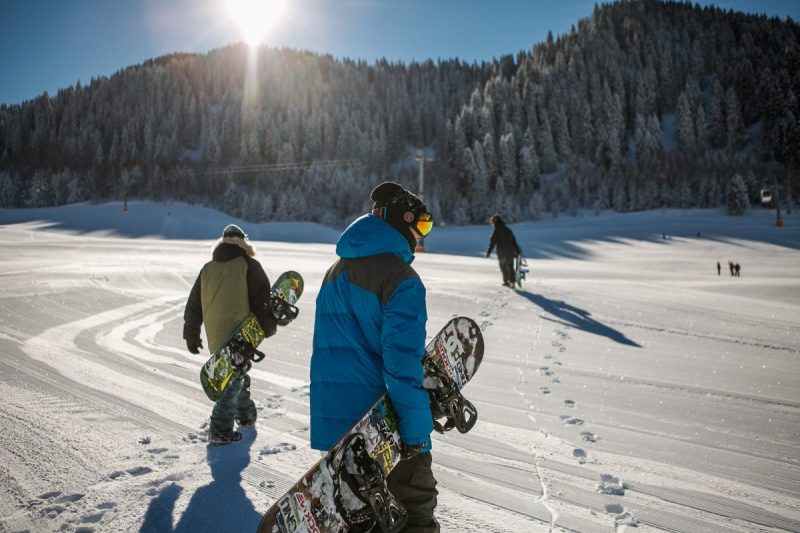 How to identify icy areas
Before we talk about how to snowboard on ice, let's first cover how to identify ice when you're snowboarding. Here are some tips on identifying icy areas or patches:
Look for shiny, bare patches. Ice often has a different appearance than snow, with a shinier, more barren surface.
Pay attention to the time of day and the location of your run. Icy patches are more likely to form in the early morning, late afternoon, and on shady slopes.
Be aware of areas that are frequently trafficked. Ice patches can form in areas where snowboarders and skiers are constantly turning, such as at the top and bottom of runs, and around obstacles.
Listen for the sound of other snowboarders and skiers. If you hear people struggling to turn or slipping out, it's a good indication that there is ice in the area.
Look for the color of the snow. Ice usually has a blue or gray tint to it, while snow is, you guessed it, typically white.
Feel for the texture of the snow. Icy patches will be hard and slick, while snow is typically softer and more forgiving.
Be aware of the temperature. Icy patches are more likely to form when the temperature is below freezing.
How to snowboard on ice
My number one snowboarding tip for any conditions still applies when you're snowboarding on ice. Look up.
If you're looking at the nose of your board, you don't know what's happening around you. If you look up, you can spot patches of ice in advance — they're the barren-looking bits, often shiny looking, and if you're in a busy resort, you can hear people trying to turn on them.
Once you know where the icy patches are, you can deploy one of two tactics.
Ride it out flat
The first option is to ride it out flat. I'll caveat this with the advice that this is only a good idea if you're on a mellow run and know you can control your speed farther down the line. For example, if the middle of a groomer has been ridden out to the ice, but there is slough at the edges, I will often ride out flat until I hit that softer snow and then use that to make my turn. Remember to be aware of other riders around you doing the same.
Are you more of a visual learner? Check out this video for guidance.
Embrace the slide
The second is to embrace the slide because unless you're unusually committed and have razor-sharp edges, you're not likely to be hitting clean carves on an icy groomer. This doesn't mean backing out, and you should still drive through your heels — or toes — as you turn. But be ready to turn a little as you did as a beginner snowboarder, with longer sliding turns that you use to control your speed. It's OK to spend a little more time side-slipping in icy conditions. Keep your weight over the snowboard rather than trying to get laid out for a carve, and transition your edge just before or as you hit the fall line of the slope.
These two tactics have seen me through plenty — and I mean plenty — of icy days on the mountain. But in order to use them properly, you have to stay in control. Icy groomers aren't the place to get sendy or ride at Mach 10 speeds, especially if there are other riders around you. One slip can send you a long way downhill, so stay in control and use the day to practice other parts of your snowboarding, mix up your turn radius, try riding switch on a gentle slope, or hit the terrain park if you want to get some air or cruise around a new ski resort — oh yeah, and don't forget your butt protectors on icy days.
Editors' Recommendations