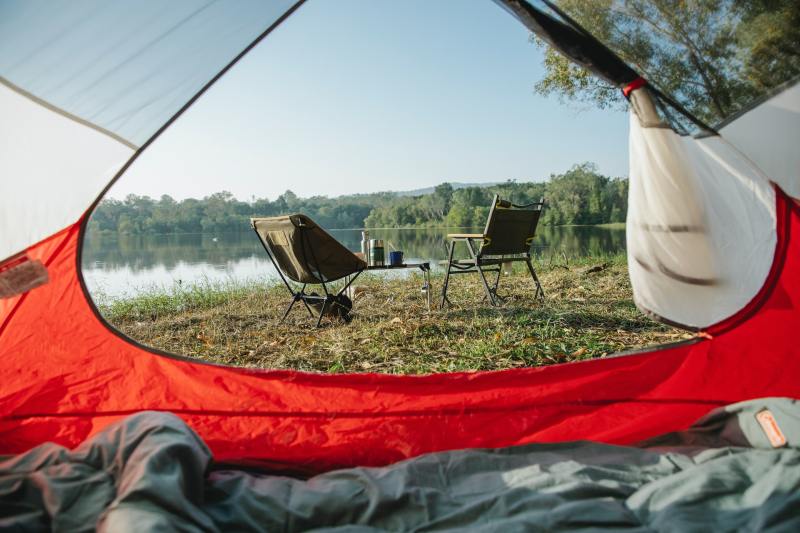 In any public space, whether it's the sauna, gym, or campground, there's bound to be an unwritten rule or hidden faux paus that you're not aware of. Unwritten rules often seem like common sense to many people, but what happens when common sense is no longer common?
While written rules for camping etiquette provide a foundation for safety, it's the unwritten ones that truly shape the experience. Read on to learn more about what you can do to make your next camping experience the best one yet.
Why should you learn the unwritten camping rules?
No matter where you're camping, yearning the unwritten rules of camping is vital for several reasons. Firstly, these unspoken guidelines foster a sense of harmony and respect among campers, ensuring that everyone can enjoy their time in the great outdoors without unnecessary disruptions. By adhering to these rules, you contribute to a positive camping community and create an environment that is welcoming to all.
Secondly, understanding the unwritten rules helps to preserve the natural beauty of campsites and surrounding areas. By practicing leave-no-trace principles, such as properly disposing of waste and minimizing your impact on the environment, you contribute to the long-term sustainability of these natural spaces. This ensures that future generations can also experience the joys of camping in pristine locations.
Lastly, learning the unwritten rules of camping enhances your personal camping experience.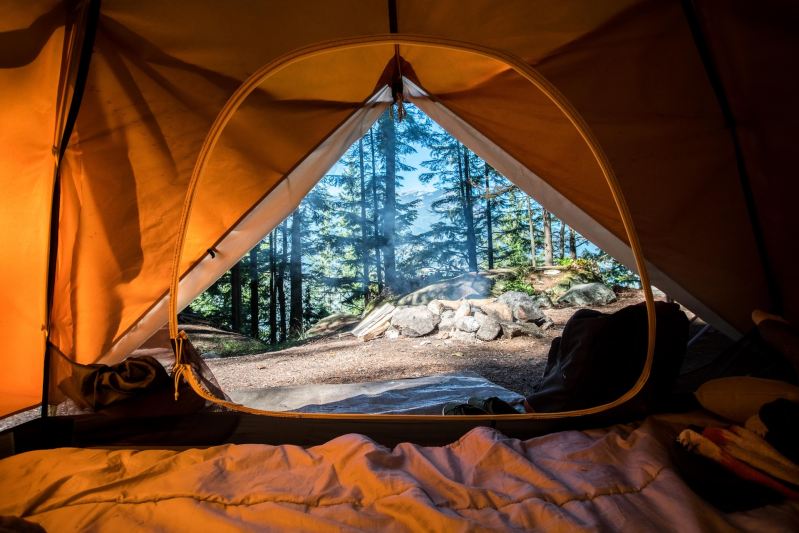 Camping rules to know
Depending on your campsite, some of these might actually be written rules — but regardless of whether a campground spells it out or not, you should always follow these guidelines.
Respect quiet hours
Many campgrounds have designated quiet hours, but even if your campsite doesn't have them, minimize your noise. Typically, these quiet hours are observed during nighttime and early morning to allow everyone to rest undisturbed. Be considerate of your fellow campers and avoid loud conversations, music, or any disruptive activities during these hours.
If you arrive at the campground late at night or need to leave early in the morning, take extra care. If you require lighting during quiet hours, opt for low-intensity options such as lanterns, headlamps, or ambient lighting that won't disturb neighboring campers. Close car doors gently, and refrain from starting loud engines until it's really time to get out of dodge.
Respect campsite boundaries
Each camper is assigned a designated campsite, so avoid intruding on neighboring sites unless invited. This ensures privacy for all campers and allows everyone to enjoy their personal space. Keep track of your rambunctious pets and kids, and make sure that they understand that they don't own the campground.
Keep paths and roadways clear
But personal space isn't the only thing that you should consider. Avoid positioning your vehicle in a way that obstructs others' views of a landmark or encroaches on their space. Do your best to stay within the limits of your camp sites, and keep all of the paths and roadways clear. If one treeline of your site is thinner than the other, consider parking your vehicle there for an extra measure of privacy.
Respect common spaces
Campgrounds often provide communal facilities such as bathrooms, showers, cooking areas, and recreational spaces. When using these communal spaces, always clean up after yourself. Dispose of trash properly, wash dishes thoroughly, and leave the area tidy for the next person to use. Also, avoid monopolizing common spaces for extended periods. Be mindful of others waiting to use facilities, and limit your usage time to allow fair access for all campers.
Lastly, familiarize yourself with any specific rules or guidelines set by the campground management regarding the use of common spaces. These guidelines may include reservations, usage restrictions, or designated operating hours. Police yourself and your camping party so that the campground staff don't have to.
Leave no trace
The principles of Leave No Trace are fundamental in preserving the natural beauty and ecological balance of camping areas. They're great for hiking trails, but they're just as important for camping. Dispose of your waste properly by using designated receptacles or following campground guidelines. Pack out any trash that cannot be properly disposed of on-site, including food scraps, packaging, and other non-biodegradable items.
Take care to minimize your impact on the natural surroundings. Avoid damaging plants, trees, or other natural features. Stay on designated paths and trails to prevent erosion and disturbance to fragile ecosystems. If campfires are allowed, follow campground rules and guidelines for their use. Always use designated fire rings or pits and ensure the fire is completely extinguished before leaving the campsite.
Camping is more than just setting up a tent and spending time in nature. It's about embracing a way of life, where respect for one another and the environment takes center stage. Learning the unwritten rules of camping enriches the experience, allowing us to forge connections with fellow campers, revel in the tranquility of nature, and bond with our friends and family. As you set out on your next outdoor adventure, remember to embrace these unwritten rules and have a great time while you're at it.
Editors' Recommendations