Cam Honan has hiked through more than 50 countries, putting more than 60,000 miles on his feet in the past 30 years. From July 2011 to December 2012, he completed the 12 Long Walks; a dozen consecutive hikes that totaled more than 14,300 miles, through 29 U.S. states and four Canadian provinces. During the trip, he completed the fastest ever "Triple Crown" — the Pacific Crest, Appalachian, and Continental Divide Trails — in 236 days (consuming 123 pounds of dehydrated beans and wearing out 28 pairs of trail running shoes in the process). Backpacker Magazine called the adventurer — who splits his time between his native Australia and adopted Mexico — "the most traveled hiker on earth." His blog, The Hiking Life, is a bare-bones travel log that not only reports Honan's movements, but also provides guidance for fellow hikers who might be considering the same treks.
Somehow through all of that, he's also managed to churn out two books. The Hidden Tracks came out in 2018, featuring some of Honan's favorite trails and hiking destinations from around the world. Late in 2019 his latest volume was released,Wanderlust USA, The Great American Hike , published by Gestalten. It is a beautifully photographed book that details 30 trails from across the United States.
The book will truly inspire its readers to leave the everyday routine behind, go to these scenic locations, and hike. A celebration of the natural world, the book includes some stunning photography, as well as Honan's expert guidance.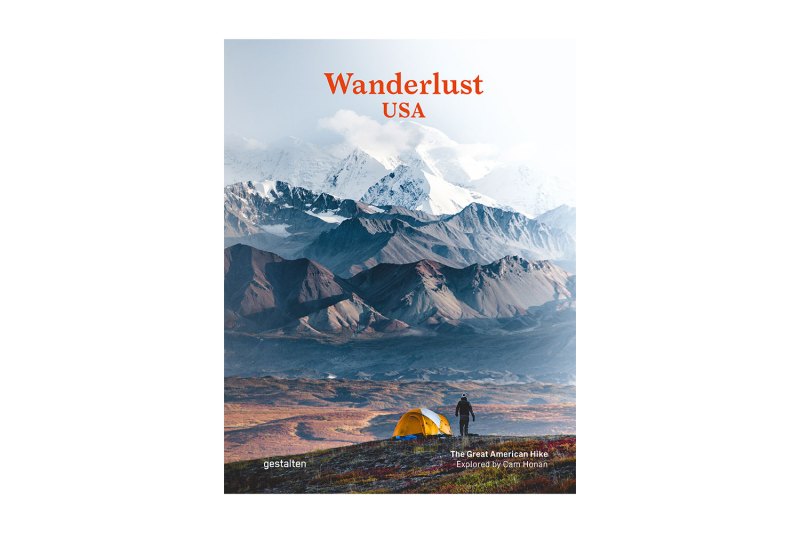 Wanderlust opens with a map of the United States. Orange dots mark the locations of each trail outlined in the book, with full routes of the longest also delineated. The first chapter is about the Wind River High Route in the Rocky Mountains of Wyoming — "one of America's best-kept backpacking secrets." There are descriptions of the route, its history, and wildlife to expect along the way (including a practical warning about mosquitos), and more of those bright, carefully composed, and inspiring images. Each section ends with some basic pointers about the trail, including the best time to be there, notes on accommodations, a list of highlights, suggested tools and gear, and, of course, a detailed topographical map. There are engaging sidebars about each route such as the story of Paragon Guides, a travel company in Vail, Colorado that offers llama-packing itineraries, or the Athabascan legend of Denali's creation by a young man named Yahoo.
Other sites include Alaska's Mount McGinnis, Hawaii's Kukui, and the long span of the Pacific Crest Trails, as well as more focused, "local" destinations like the Lost Coast Trail near San Francisco, New York's Watkins Glen State Park's Gorge Trail, or the Cedar Run-Whiteoak Canyon Loop in Virginia. There's even a listing of 20 additional trails in the back of the book with abbreviated descriptions including distance, duration, level, and a few highlights.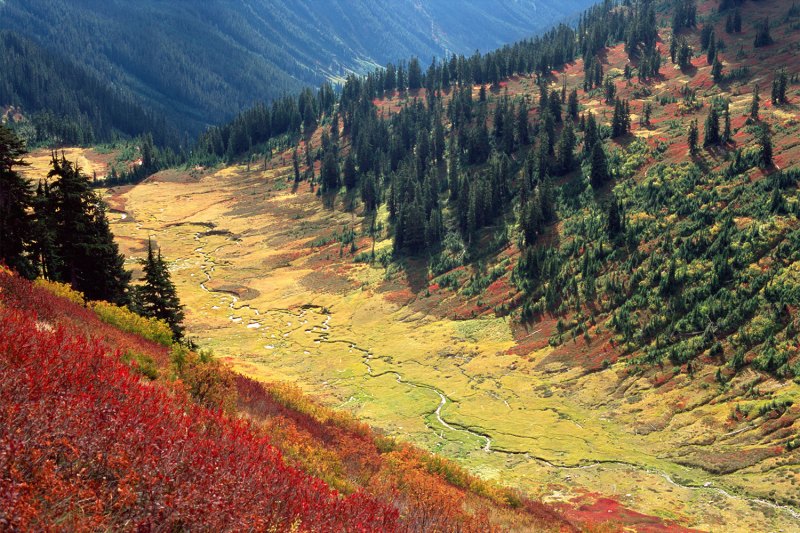 Personally, I found that for something that has the look (and heft) of a coffee table book, it was packed with useful details and data about the unique hiking experience of each trail. (And for all that utility and beauty, I was shocked that it only costs $50.) Grab the book now and spend some time dreaming … then use it to make plans for your next outdoor adventure.
We had a chance to ask Honan a couple of questions about the book, his plans for the future, and his suggestions for required gear.
The Manual: Where did the idea for this book come from?
Cam Honan: My first book was an amalgamation of trails from around the world. The response from readers was so positive, that we decided to follow up by focusing on hikes in specific regions and countries. The first area of choice was the United States, which is a hiker's paradise, and arguably has a greater range of environmental diversity than any nation on earth.
TM: What were you trying to offer that was different from other books about parks and hiking?
CH: Most U.S. hiking books feature the same trails and the same areas. Half Dome in Yosemite Valley, the Rim to Rim in the Grand Canyon, and Vermont's Long Trail are just a few you'll see in almost any 'best hikes' book. While Wanderlust USA does cover these and other well-known classics, one of the things that sets this book apart from its competitors is that it also shines the spotlight on lesser known trails in regions such as the Wind River Range in Wyoming, Cedar Mesa in Utah, Big Bend National Park in Texas, and the Badlands of South Dakota.
TM: Was there any one section or chapter of the book that came off as a favorite or that was particularly difficult to pull together?
CH: I couldn't pinpoint just one. Over the years I've had the good fortune of hiking in a lot of places around the U.S., but if I had to name my five favorite areas they would be (in no particular order): High Sierra, Colorado Plateau, Wind River Range, Alaskan Interior, and the Appalachian mountains during the fall. All five are featured in the book.
TM: Where will you be hiking next?
CH: Nothing is set in stone, but I'm hoping to make a trip to the Tian Shan mountains in Kyrgyzstan in the not too distant future. As for the U.S., it has been 22 years since my last visit to Alaska, which is way too much time for such an extraordinary place!
TM: What is your most useful or reliable piece of hiking and camping equipment?
CH: My brain. While gear choices are undeniably important, its my wits and backcountry experience that have always helped me the most when faced with challenging situations in the wilderness.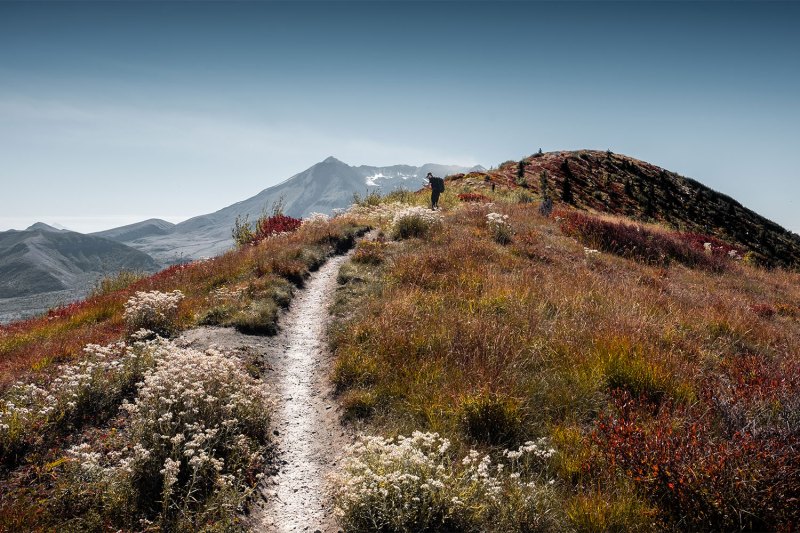 TM: What one piece of equipment should every hiker have on these trails or consider making an investment in?
CH: A top quality sleeping bag or quilt. They don't come cheap — you're generally looking at somewhere between $300 and $500 — however, if you take care of it, you'll get more than a decade regular usage out of it."
You can order Wanderlust USA here.
Editors' Recommendations