Known for its stunning natural beauty and proximity to the great outdoors, the city of Seattle offers many hiking trails suitable for all experience levels. Whether you're a beginner seeking a stroll through picturesque forests or an expert hiker craving a challenging alpine adventure, Seattle has something for everyone.
Let's explore some of the best hikes in Seattle for your experience level so you can find the perfect trail to suit your needs. Some of these hikes require purchasing a pass, so keep that in mind as you read on.
Best hikes in Seattle for beginners
Beginner hikes typically have shorter distances, allowing beginners to build their endurance gradually. The terrain is often easy, featuring flat or gently sloping paths with minimal obstacles. Clear signage and trail markers ensure that newcomers can navigate with ease and minimize the risk of getting lost. Often, you'll find accessible amenities such as restrooms and picnic areas that offer convenience and comfort. These traits create a welcoming and confidence-building environment for new hikers to explore and appreciate nature.
Here are a few great places if you're a beginner hiking in Seattle.
With 12 miles of trails winding through enchanting forests, Discovery Park offers a fantastic introduction to hiking in Seattle. This urban gem provides access to a historic lighthouse and a beach, allowing beginners to explore nature without venturing too far from the city's comforts.
Nestled on a peninsula, Seward Park offers a non-paved 2.5-mile loop that showcases the natural beauty of Lake Washington. In the summer, you can even take a refreshing swim in the lake, adding an extra layer of enjoyment to this scenic hike.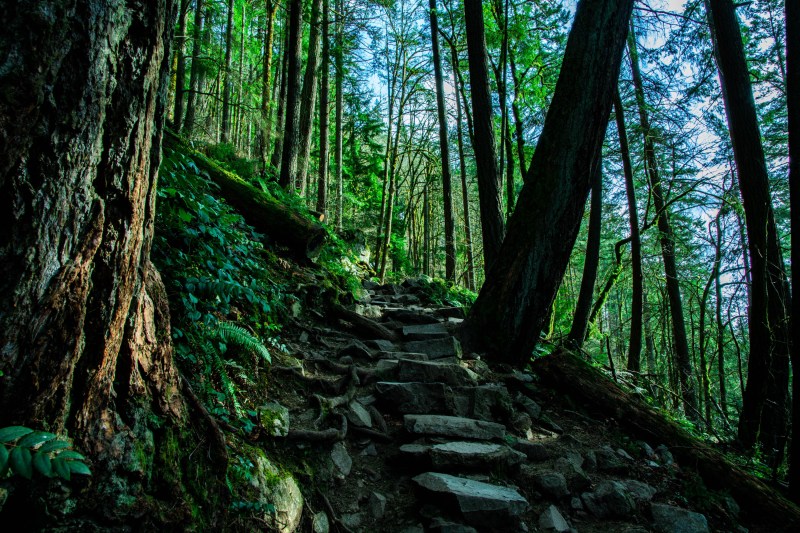 Best hikes in Seattle for intermediate adventurers
Intermediate hikes offer a longer and more challenging journey compared to beginner hikes. They can feature varied terrain, including moderate inclines, rocky sections, and occasional elevation gains, testing hikers' endurance and balance.
The scenic rewards of intermediate hikes are often breathtaking, leading to impressive viewpoints, alpine meadows, or stunning lakes. Intermediate hikes serve as a great stepping stone for hikers looking to prepare for more demanding adventures. Let's look at a few of the best intermediate hikes near Seattle.
As an intermediate hiker, you'll appreciate the 5.4-mile journey through alpine wetlands to the stunning Lake 22. This trail, which requires a Northwest Forest Pass like the Franklin Falls, rewards you with breathtaking views of the surrounding mountains and a serene alpine lake.
Snow Lake is about 40 miles east of Seattle, but it's definitely worth the drive. Prepare to get a workout from the rocky trails, but you'll be rewarded by mesmerizing lakeside views on this 7.2-mile hike. This intermediate-level trail, accessible with a Northwest Forest Pass, will leave you in awe of Seattle's natural splendor.
Yeah, I can see that you're smiling. Poo Poo Point is no laughing matter, though! It's a decent 7.2 mile roundtrip hike that is well-shaded and great for intermediate hikers looking for a challenge. Overall, it's a pleasant option, with streams and picnic spots along the way. Reach the endpoint, and you might even get to witness paragliders taking off from the top.

Best hikes in Seattle for experts
Expert hikes really test your endurance. The terrain is demanding with steep ascents, rocky sections, and technical obstacles that require advanced skills. Expert hikes often lead to remote and less crowded areas, offering solitude and a sense of the wilderness. They may involve challenges like river crossings or climbing over boulders, which may require specialized skills and gear. Exposure to extreme weather conditions is common, so if you go on one of these hikes, be careful that you plan properly. Overall, expert hikes provide a rewarding and immersive experience, pushing the limits of your physical ability. Whatever you do, don't hike these alone!
The Summerland trail is sometimes considered Mount Rainier's most underrated hike. With its 8.4-mile trail showcasing alpine meadows and glistening streams, Summerland is a must-visit for expert hikers seeking challenging terrain. Since it's near Mount Rainier, remember to have a National Park Pass ($55 annually or $30 for a 7-day pass) on hand to enjoy this alpine adventure.
If you're an expert hiker, you might enjoy Fremont Lookout's 5.6-mile roundtrip hike. This trail has an old fire lookout that offers unparalleled views of Mount Rainier. Just make sure that you have a National Park Pass.
For a thrilling hike along an alpine ridge, Kendall Katwalk is a top choice for expert hikers. It's rocky and dangerous, but it has stunning panoramic views of Mount Rainier and the surrounding mountains. Remember to bring your Northwest Forest Pass to access this magnificent trail.
Adventure seekers will relish the challenge of the 8.2-mile steep trail leading to Bridal Veil Falls, one of Washington's most exquisite waterfalls. While you're there, take a moment to visit the enchanting Serene Lake. Don't forget your Northwest Forest Pass to explore this natural wonder.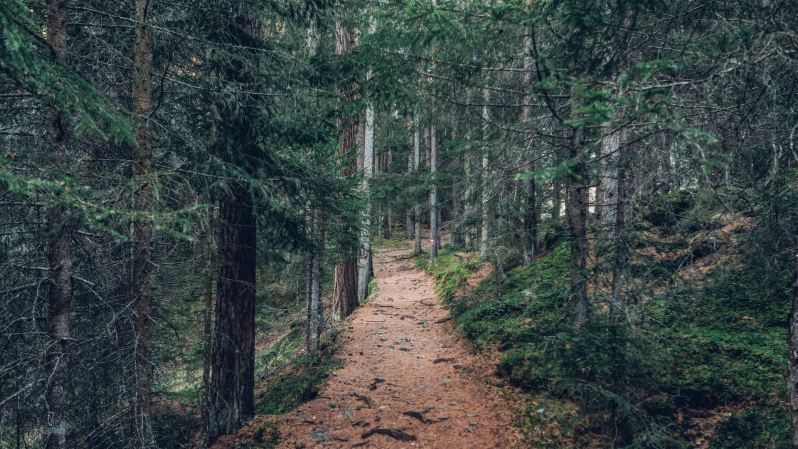 Final thoughts
No matter your hiking experience level, Seattle has a trail that will challenge you. From beginner-friendly hikes that offer a gentle introduction to the outdoors, to intermediate trails, to expert hikes that push the limits of your physical abilities, Seattle has it all. Remember, safety should always be a priority when venturing into the wilderness. Before embarking on any hike, make sure to check trail conditions, pack appropriate gear, and inform someone of your plans. Have a great time!
Editors' Recommendations