Nearly 500,000 people sustain injuries annually in bike-related accidents, according to the CDCP. In an attempt to quell this problem, many states now require bicyclists to use a front headlight in tandem with a basic rear reflector. A headlight enables bicyclists to see approaching hazards sooner while alerting oncoming vehicles of their presence.
From a budget option to some of the most powerful models on the market, there are great bicycle lights intended to help you stay on your bike and (most importantly) off the pavement. Check out these best bicycle lights from NiteRider, Victagen, Ascher, TeamObsidian, Vont, and Blitzu to keep you safe while cycling.
At A Glance:
Best overall:

NiteRider Pro 1800

Best light output:

Victagen USB Rechargeable Bike Light

Best multifunction:

Ascher Ultra Bright Bike Light Set

Best easy to mount:

TeamObsidian Bike Light Set

Best for mountain biking:

Vont Scope Bike Light

Best budget-friendly:

Blitzu Gator 168H
Best overall: NiteRider Pro 1800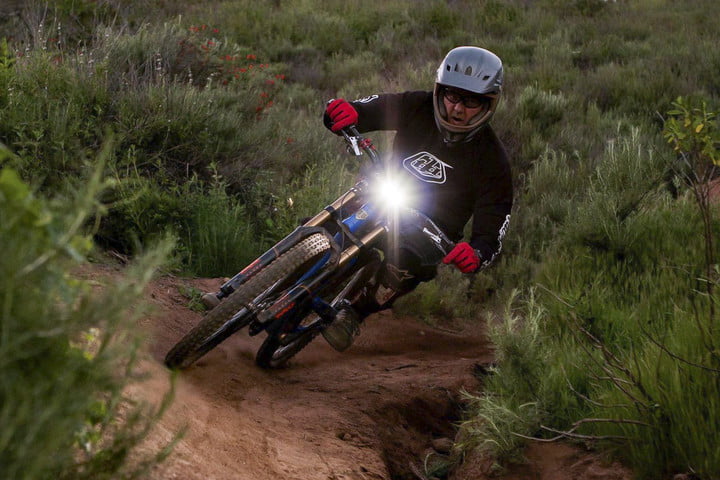 The NiteRider Lumina Micro 850 boasts one of the best power-to-weight ratios and while it might be more than the average cyclist needs, it scores the highest marks in every category — and costs just $75. This powerful light produces up to 850 lumens of light output, using 3 CREE LEDs. It is ideal for lighting up the darkest of trails on the longest of night rides. The Micro 850 features a handy battery indicator so you'll be plenty aware of your battery level at all times. The product is powered by a lightweight lithium-ion battery that can be recharged with a USB and weighs just 130 grams total. The handlebar mounts fit up to 35-millimeter diameter bars and, better yet, it's also helmet mountable. With its impressive distance and quality beam, you can't go wrong, whether you're tearing down mountain trails or cruising down city streets.
Best light output: Victagen USB Rechargeable Bike Light
There's no doubt a higher light output has the ability to be a legitimate lifesaver. Increased visibility helps cyclists training at higher speeds see hazards sooner, giving them more time to alter their course. Capable of delivering up to 2400 lumens, the Victagen Bike Light is one of the most powerful bike lights on the market. A pair of lamps emit a wide beam to illuminate approaching obstacles, as well as those in your periphery. You'll definitely stay visible on the road with this bicycle light. The Victagen Bike Light also comes with five lighting modes for greater adjustability and increased battery life. Once the battery depletes, it's easy to recharge this unit via a USB cable.
Best multifunction: Ascher Ultra Bright Bike Light Set
This bicycle light from Ascher is versatile enough for different kinds of outdoor activities. It's multifunctional for cycling, camping, or hiking. Aside from a bike light, it can also double as an emergency flashlight to keep you safe in the dark outdoors. With four lighting modes controlled by a one-touch switch, you can adjust it according to your preference. Both the front and backlights also have built-in rechargeable lithium batteries that can be charged with a USB cable. The headlight has a 1,800mAh built-in battery while the taillight has 3,30mAh. What's more, it is easy to install and can be loosened and fastened without a hitch.
Best easy to mount: TeamObsidian Bike Light Set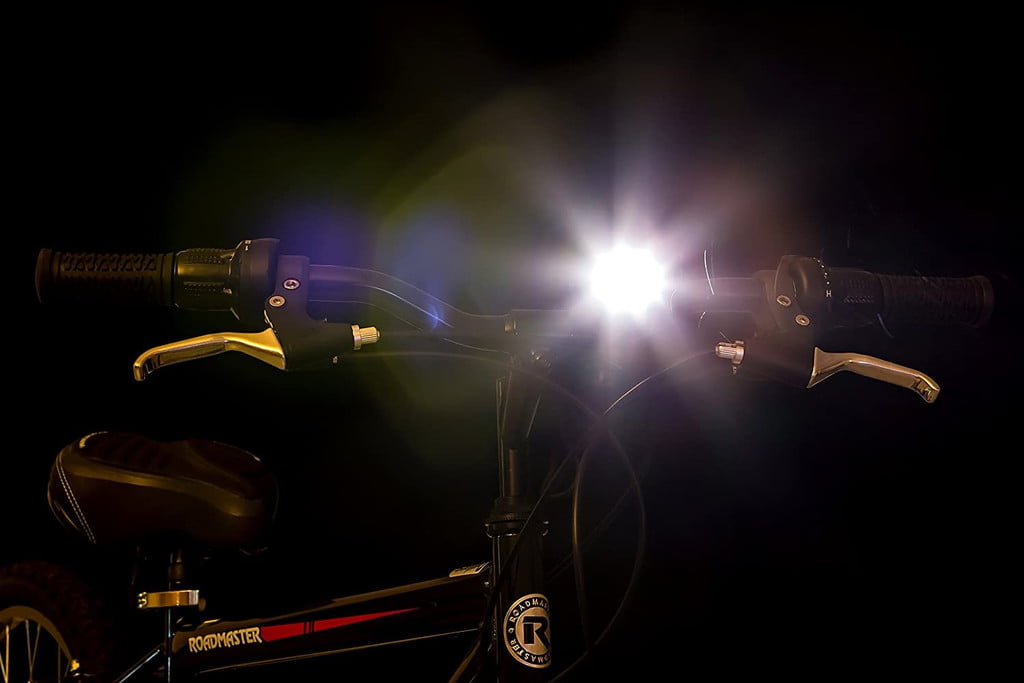 The last thing you need is a bike light that provides more inconvenience than efficiency. That's why it's also important to look at whether the bicycle light is easy to install or not. You don't have to waste your precious time trying to figure out how to place your bicycle lights with TeamObsidian's Bike Light Set. This set is equipped with a screw that can be handled manually so you won't need any tools. They are also easy to attach and latch firmly on the bar. The rubber brackets also make it easier to adjust no matter what bicycle you have. Not only is it easy to mount, but it's also rather simple to release so you can take it with you when you leave your bike unattended.
Best for mountain biking: Vont Scope Bike Light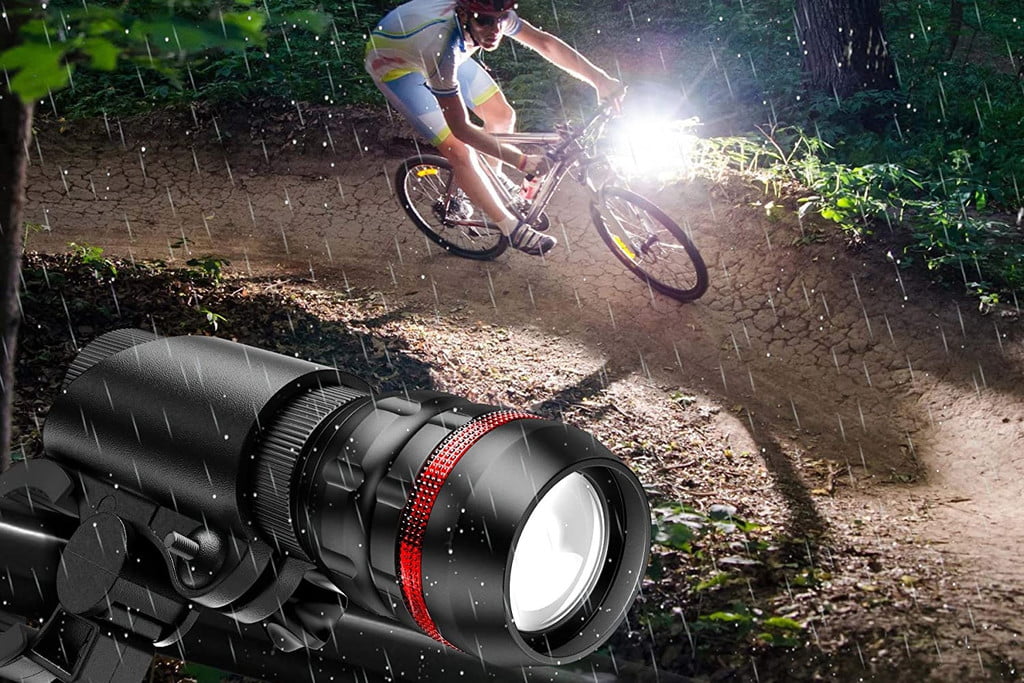 Made with military-grade materials, Vont's Scope Bike Light is built to last, no matter how rough the trail. This bike light set is specially designed for tough handling, so much that it can even survive a 10-foot drop. If you're going mountain biking, you need a bike light that can keep up with the changing climate. The Vont Scope Bike Light is waterproof and fully functional despite cold weather. When cycling at night, this is the closest thing you can get to daylight illuminating your way with its ultra-bright beam.
Best budget-friendly: Blitzu Gator 168H
The Gator 320 is one of the most popular bike light packages on the market. This rechargeable model dishes out up to 320 lumens for roughly two hours. Using one of the lower power settings or the flash option, however, greatly extends the device's battery life. The Gator 320 utilizes a quick-release mount, allowing the unit to double as a handheld flashlight for roadside emergencies. Similarly, the mount swivels a full 360 degrees for a wider range of placement along with the frame or handlebar. This unit also comes with an IPX-5 rating, allowing it to withstand the occasional downpour. There are more powerful headlights on this list — and higher-quality tail lights — but for a bike light package costing just $20, this popular Blitzu combo is our budget-friendly pick.
Editors' Recommendations