After a long day hiking, you come back to your car starving, thirsty, and muddy. Do you have to wait hours of driving to eat and get cleaned up? Or do you have a nice kit waiting in the car for you with clean clothes, snacks, and even a hot shower?
While not quite the après scene of skiing, a comfortable post-hike kit can make a long drive home more enjoyable. Here are some of our favorite gear picks not for hiking, but after.
Coalatree Evolution Hoody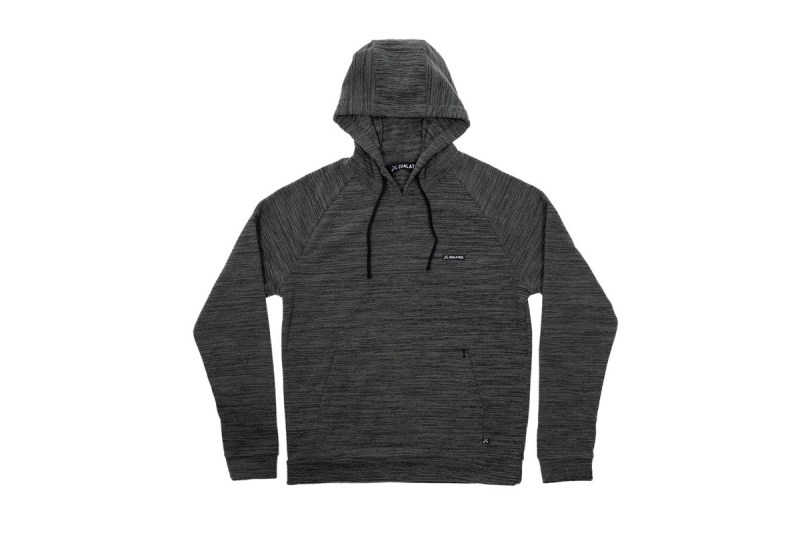 Comfort is priority number one after a day (or multiple) spent hiking. Your muscles hurt, there may be some cuts and bruises, and the trip isn't quite over. The Evolution Hoody from Coalatree is the perfect thing for long trips or cool nights camping.
When one cotton shirt takes over 700 gallons of water to make, we need to be careful about what we make our clothing out of. Ten recycled plastic bottles and three cups of recycled coffee grounds go into making the Evolution Hoody. The grounds are melted in with the plastic to make the super soft, moisture-wicking fleece. The Evolution also folds into its own zip kangaroo pocket for storage or a great pillow if you can't keep your eyes open on the ride home. You can pre-order now for delivery in October.
686 Anything Cargo Pants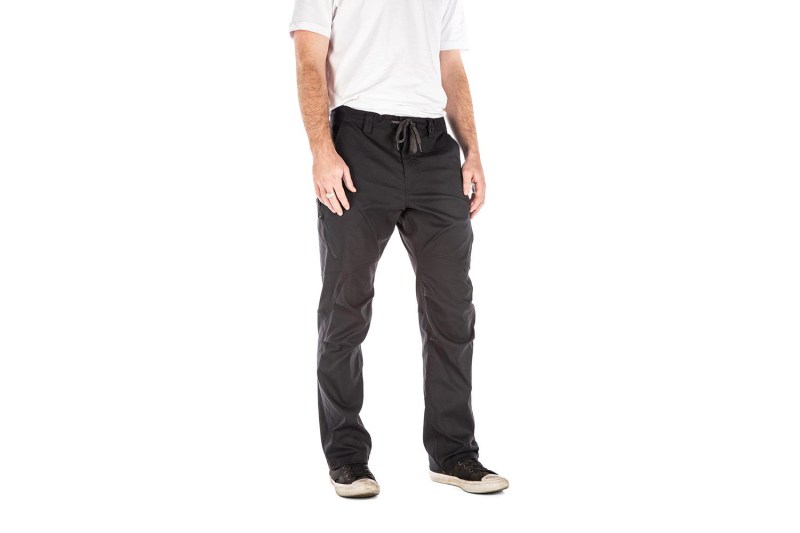 With over 25 years in the snowboard apparel business, 686 knows shell pants and jackets. The success of the brand's Anywhere Pants lead to the Anything Cargo Pant. With 13 pockets you can store everything, including your phone, cards, coins, pens, and more. There's also a hidden stash pocket on the back belt loop.
The loose fit of the Anything pants is great for traveling or lounging in the car after a trip. Four-way stretch lets you move any way you need to. If you need something beefier, they also make a completely waterproof Gore-Tex version.
Olukai 'Ohana Ho'okahi Sandals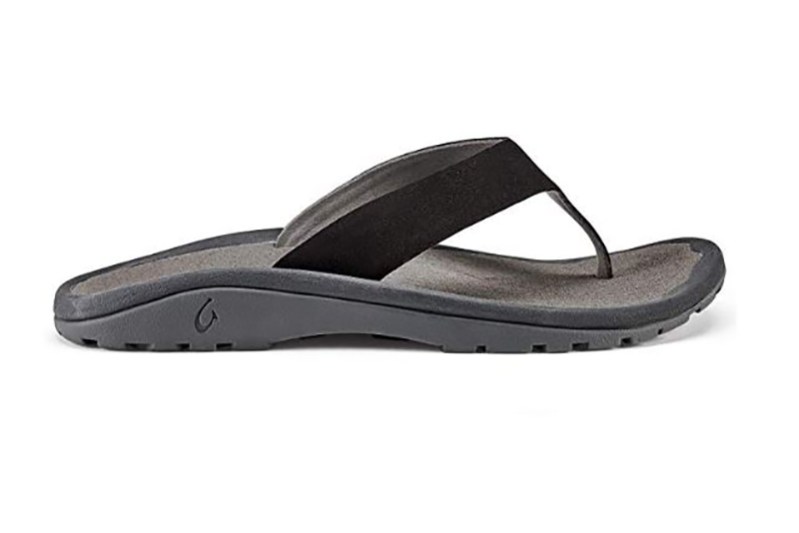 Hiking boots are great and all but one of the best feelings after a hike is done is to take the muddy, sweaty, cramped boots off and let your feet breath. Your car-mates may not appreciate it as much but it sure feels good. Flip-flips are the polar opposite and Olukai make some of the best you can get.
The 'Ohana Ho'okahi Sandals feature a seamless, microfiber upper and footbed that cradle your feet. Regardless of sweat or rain, the 'Ohanas stay in place and are very supportive in just the right places. Olukai builds sandals with the Wet Sand Principle: lots of room for toes to spread and move, anatomical arch support, and a stabilizing heel cup. The design of the 'Ohana is fairly simple but other models are Hawaiian-inspired works of art as much as they are footwear.
Epic Wipes
Adventures can get dirty. We can't let dogs (or your buddies) sit in the car seats like that. Standard moist wipes are great for traveling but they're just so small. Enter the Epic Wipe.
Sixteen-times the size of a standard zip, these wipes can handle any situation. Reuse them or tear them into strips if you don't need the whole thing. The 100% bamboo wipes are biodegradable and paraben- and toxin-free.
RinseKit Pod Portable Shower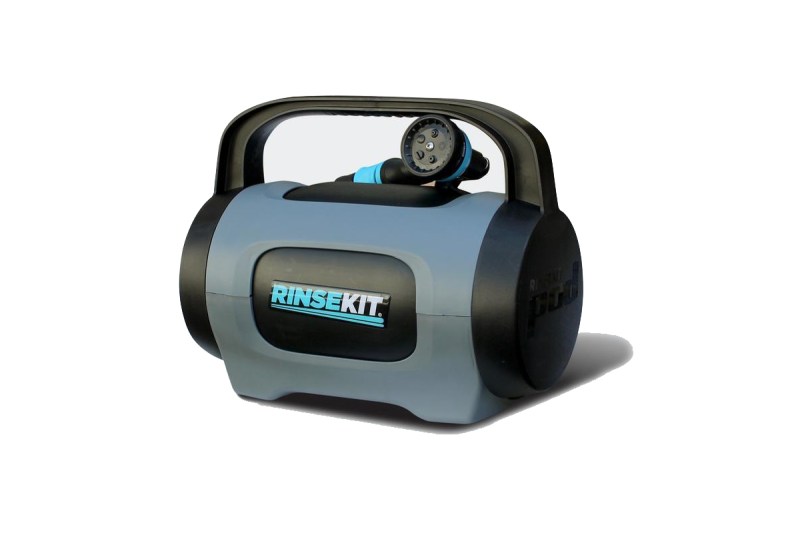 When things get really muddy, you might need a shower. The RinseKit Pod is a portable shower system. Fill up the Pod from a sink or hose tap and it pressurizes the water inside, giving you enough for a 4-minute shower. The 6-foot hose can reach the toughest spots. On the cold days, attach the optional, DC-powered heater for a hot shower in any parking lot.
Rumpl Shammy Towel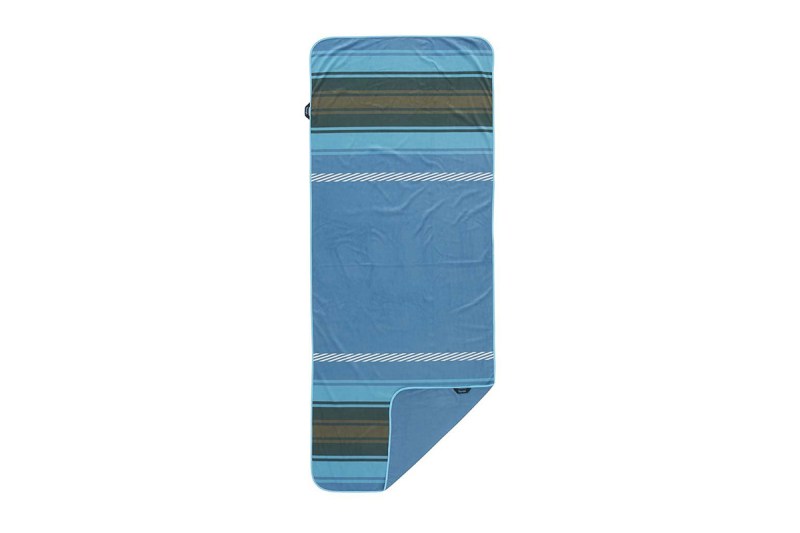 You'll need to dry off after that shower so grab the softest travel towel you'll ever feel. Available in one-person, two-person, and travel sizes, the Shammy is extremely absorbent, yet dries very quickly so it's ready for the next shower, dip in the lake, or impromptu cliff-jumping on the way home. It repels sand, pet hair, odors, and stains, but when it finally does succumb to being washed, just throw it in the washing machine and you're ready to go.
Kate's Real Food Bars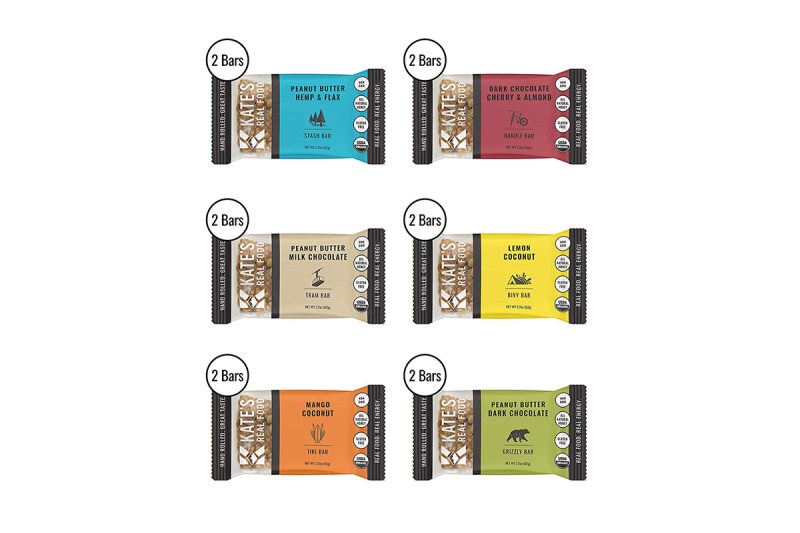 When you get back to the car, the last thing you want to do is fire up the camp stove to prep more food. Kate's Real Food Bars give you plenty of energy in a compact, no-cook package.
Kate Schade was a true ski bum, skiing all day and waiting tables during the evening. She needed some pocket-friendly ways to stay fed while hitting the slopes all day. Thus, the Tram Bar was born, a delicious combination of honey, oats, peanut butter, and milk chocolate. Everything is organic and gluten-free. Five other flavors include dark chocolate, hemp, lemon, and mango.
Chomps Meat Sticks
Beef jerky has always been an adventure staple, sitting in the bottom of backpacks, trip after trip until called to duty. The problem has always been, though, to create and preserve these tasty meat snacks usually required a pile of preservatives and filler. Chomps is changing that.
Chomps Meat Sticks are more delicious than the best gas-station meat snack you can find. Entirely natural, organic ingredients using 100% grass-fed and grass-finished meat are used. No gluten, GMO ingredients, soy, fillers, or hormones can be found. They're shelf-stable for a year and are Paleo- and Whole30-approved.
Hydro Flask 32 oz Wide Mouth Water Bottle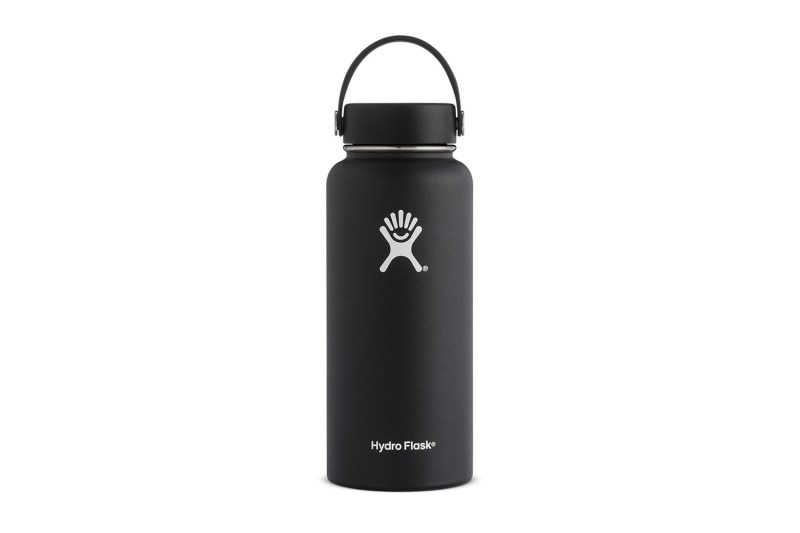 Keeping things cold for 24 hours and hot for 12, a HydroFlask water bottle is a nice treat to come back to. The stainless steel construction doesn't contain BPA or phthalates and won't retain or transfer flavors. The proprietary powder coat has an impressive range of colors and makes the shell stronger and easier to grip.
Scosche Boom Bottle MM Waterproof Mobile Speaker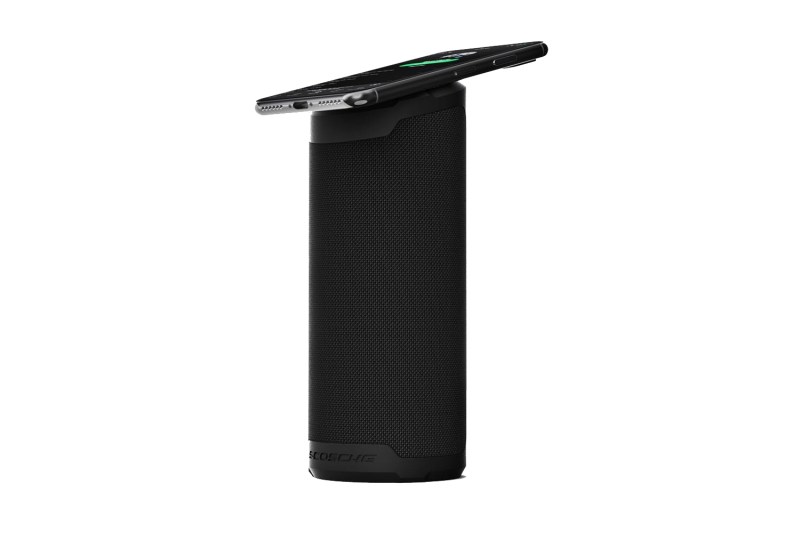 No celebration of a job well done is complete without tunes. The Scosche Boom Bottle is well equipped to host the party. The slim design fits into water bottle cages on bikes and cup holders in cars. The waterproof, rust-proof design is IP67 rated, so dropping it in the stream or sand isn't a problem. It comes with strong magnets in both ends for mounting to cars, coolers, or any other metal surface. Sticky metal plates for mounting are included. One end is angled slightly, creating a perfect cradle for your phone and its Bluetooth tunes. It does have an audio jack if you're old school like that.
Editors' Recommendations