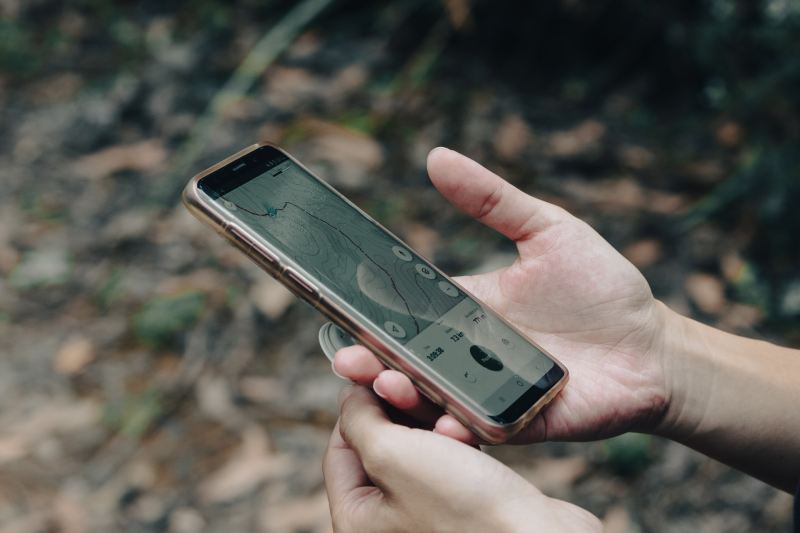 With the world at your fingertips and all information at the push of a button, finding new trails and pushing the boundaries of your exploration has never been easier. I've been using the AllTrails app for years, but this summer, I've finally upgraded to the AllTrails Pro version (now called AllTrails+), and it's taken my experience to a whole new level. This crowdsourced app features hundreds of thousands of trails from all over the world, and in a digital age, if you're not using the right hiking apps, you're potentially missing out on so much of the outdoor world.
AllTrails is not only a great way to get the most out of visiting a new area, but it's also allowed me to discover new trails right on my doorstep. The benefits of AllTrails+ transform this trail-finding app into a complete navigational tool. This app now boasts everything you could need for every step of your hike — planning and execution. Here's what I've found from my AllTrails+ experience and my opinion on whether you should upgrade your AllTrails login and go pro.
Using AllTrails+ to plan your trail
The AllTrails app is designed to get you to your trailhead and around the right trail as efficiently as possible. You can search for trails using filters like distance, difficulty, elevation gain, and attractions you'll see along the way — waterfalls, lakes, and views. You also have the option to choose between several modes, including hiking, trail running, mountain biking, and snowshoeing. With the Pro feature, you can filter by how far away your trail is from your current location, so you can easily fit your chosen trail into your day without traveling further than intended. Want to explore your area a little more? You can click the map option and browse trails from a topographic viewpoint.
Once you find and click on your trail, you are taken to an overview page that tells you a little about your chosen route and displays photographs other users have taken along the way and their reviews. This page lays out all the details of the route clearly and has four distinct options available to you:
Navigate: This is for on-trail directions and recording.
Directions: This will take you directly to Google Maps and the trailhead.
Share: Going hiking with your buddies? Share the route so you can all be part of the planning stages.
Download: This AllTrails+ feature lets you download and access your maps offline.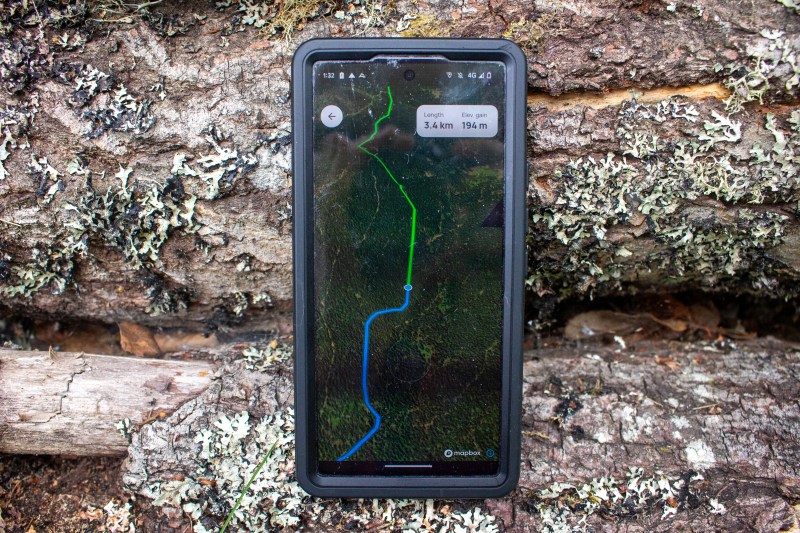 Using AllTrails on the trail
Once you reach the trailhead and hit that navigate button, the features of AllTrails+ come into their own and set it apart from the standard AllTrails app. Here's what you can expect from your AllTrail app while you're on the trail:
A full fly-through and 3D mapping so you can check out your route before you set off.
Downloadable topographical mapping.
If you're following an AllTrails trail, GPS navigation of your route includes alerts for wrong turns.
GPS recording of your activity.
While I would never advocate entrusting my navigation to any app in the backcountry or the mountains, I am more than happy to rely on AllTrails when hiking and trail running on established paths. I've tested the missed turn feature — deliberately, honestly — and again, while you don't want to rely on an app telling you you've turned the wrong way, it's a helpful addition to your navigation setup.
Once you finish your activity, your GPS record will be uploaded to your profile and shared with your community of friends or like-minded people you meet on the AllTrails community. This community is your trail social media, and you can post your hikes, comment on other people's hikes, and download other people's routes if you feel pangs of hiker envy. Did you hike a trail not on AllTrails and think it should be? AllTrails is community-driven, so they rely on you to upload your route for others to discover.
Should you upgrade to AllTrails+?
The main reason I use my AllTrails app now is the same reason I have been using it for years already: to find new trails. The app is bursting with trails, and the mapping software shows a level of detail that includes tracks I had never noticed in areas I regularly run, bike, or hike. Whether I follow the trail exactly or use the data on AllTrails to create a route of my own varies — I often combine multiple routes or use them to link other trails together. When I'm in new areas, AllTrails is my first port-of-call for finding routes, reading recent reviews for trail conditions, and navigating me to the trailhead. It takes the guesswork out of my day and lets me get on with doing what I came to do.
That said, there are premium features I am impressed by:
The ability to filter trails by distance from my current location has cut out a lot of the frustration I found from discovering the perfect trail only to see that it was two hours away.
Downloadable maps are a must-have if you plan to use AllTrails to navigate, and this is a pro-only feature — I will once again advocate for always having a paper map and compass as a backup here.
I like the ability to record and create a community, though I tend to stick with my smartwatch to conserve my phone battery when on longer trails.
Should you upgrade? I would say you should. The upgrade cost of going pro on AllTrails is currently just $36 annually — $3 per month. This is worth it if you're an active hiker, trail runner, or mountain biker who likes discovering new trails. If nothing else, removing the ads makes this a much cleaner experience, but the AllTrails+ features are worth the expense if you're using the app regularly. Thanks to the app, AllTrails are also part of 1% for the planet, so some of your money will protect the wild places you're exploring.
Editors' Recommendations