Summer is almost gone, but you always have a host of opportunities to meet new people, get moving, and tackle new projects. What better way than with a fragrance for men you've never tried and didn't know you'd love? Whether you own a couple of old standby fragrances, a carefully curated wardrobe, or have never really thought about fragrance, the right new one (or two) can work wonders. Each scent will shake up your life with a spritz of the unexpected and the daring.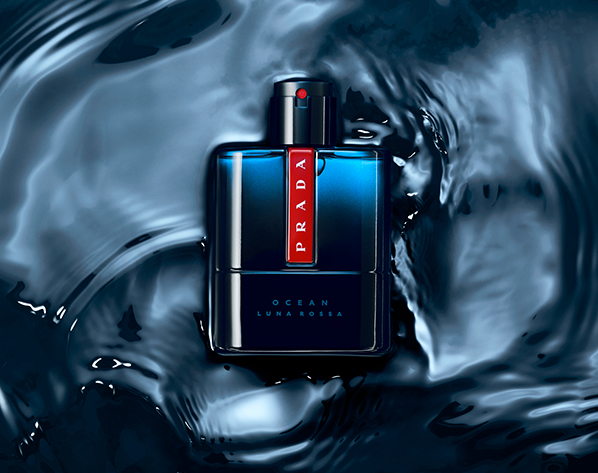 Prada Luna Rossa Ocean
Fresh spicy
Main notes: Bergamot, pink pepper, iris, lavender, suede, caramel, vetiver, patchouli
Sharp. Bright. Citrusy. Bracing. Prada's Luna Rossa Ocean plunges the wearer into a new world of zingy, invigorating freshness. Nose-tingling pink pepper, dry lavender, buttery caramel and woody spiced vetiver bring the spirit of adventure with a sweet, salty finish. Luna Rossa Ocean is built on cologne's more traditional lines, but it blasts the barbershop out of the water, so to speak.
Luna Rossa Ocean's name conjures up thoughts of a mythical ocean on the moon, a dark and brooding surface reflecting bright liquid silver. Playing with concepts of softness and sharpness, light and dark, this is the cologne to bring tides of mystery and solitary adventure to mind. LRO is long lasting but stays introspectively close to the skin. This subtle freshness makes it well suited to office environments and close quarters; however, its complex enough to wear often. Still waters do actually run deep.
Prada Luna Rossa Ocean
Fresh spicy
When the Rain Stops by Maison Margiela
Aromatic aquatic
Main notes: Green notes, bergamot, rain notes, pine needles, moss, patchouli
The sharp, fresh smell of a clean world. The rain drops clinging to the plants. The sun glinting through the trees. The wet earth inhaling and exhaling. What's more inspiring than a fresh and sunlit garden?
Maison Margiela aims to capture fleeting, singular moments in everyday life. This fresh, aromatic fragrance is one of the brand's magic tricks, an ever-changing surprise in a bottle. Don't be misled by the floral notes — this sharp, green, and aquatic fragrance could suit anyone, and it smells like very few other fragrances out there. 
Spritzing on When the Rain Stops, you may find yourself swept up by the smell of damp moss, soft bergamot, or mineral-heavy wet asphalt. Due to its watery and clean nature, When the Rain Stops would be an excellent choice for those working in an office or around those with sensitive noses. It wears best in the sun and is naturally suited to warm days. However, wearing it on a cloudy and crisp day may bring out elements you never expected.
When the Rain Stops by Maison Margiela
Aromatic aquatic
Followed by Kerosene
Gourmand
Main notes: Caramel, vanilla, coffee, amber
The scent of freshly-brewed coffee draws everyone like a magnet, bringing with it the warming promise of a new day begun just right. Followed, by the independent American fragrance brand Kerosene, brings a startlingly realistic take on a rich, smooth, steaming cup of coffee.  However, this is no ordinary gourmand — a category of scents imitating or strongly evocative of foods or spices. From that strikingly chic, no-frills bottle comes a strong, rich, sweet, and balanced aroma that you'll find impossible to ignore. 
Buttery sweets, bourbon, wood, amber, and orange blossom lend Followed an ever-evolving and seductive profile. If you find yourself inhaling extra deeply as you pass a coffee shop, or if you're irresistibly drawn to velvety blends of dark chocolate and vanilla, Followed will be the perfect match. Bear in mind that Followed has a big personality and even more longevity. It's best reserved for chilly evenings and lazy Sundays. As with an espresso, proceed with equal parts caution and optimism.
Followed by Kerosene
Gourmand
Hinoki Fantôme by Boy Smells
Woody spices
Main notes: Cypress, tobacco leaf, oakmoss
With its pink label, a cap that seems to stretch toward the ceiling, and its own brand name, Boy Smells aims to turn every assumption about fragrance on its head. As a result, it's created one of the best fragrances for men. 
As is true with so many restrictions we find in life, those of gender are irrelevant. Hinoki Fantôme is named for the treasured Japanese cypress known for its lemony-woody scent, and here, it's married to the French word for "ghost." The latter might be poetic license, but the former is not.
If you enjoy crisp earthy scents with strong wood elements, Hinoki Ghost could bring a meditative and grounding element to your grooming routine. Though immediately identifiable as a woody fragrance, this scent is far from one-note, conjuring puffs of sap-sweetened air, spicy herbs, bitter tobacco, and black pepper. Like a forest, it is constantly shifting and changing with time and pulling you back in. Like many ghosts, this one is can be seen in all weather and at any time of day or night.
Hinoki Fantôme by Boy Smells
Woody spices
Erémia by Aēsop
Floral green
Main notes: Yuzu, grapefruit, bergamot, green tea
From Aēsop, the venerated Australian niche brand, comes Erémia, a bottle that tells of what happens after civilization has collapsed and the wilds have taken over. We must admit that Australians know a thing or two about untamed nature. 
While the concept of the end of the world as we know it may not sound so positive, the fragrance contained in this clean and tidy apothecary-style bottle is far from dreary. The bright, sparkling notes of yuzu, grapefruit, sweet bergamot, and gentle green tea paint an image of climbing, winding vines, lush greenery, and unfettered growth. After the crisp citrusy opening, wood, moss and floral notes mingle together before developing into a soft, muted moss. New beginnings and old endings blend seamlessly together here, evoking the timeless cycle of death and rebirth. 
Those who love the scent of an overgrown orchard or a garden in the early morning will love Erémia. Its soft green components and gentle longevity make it a perfect all-seasons fragrance, but it is perhaps at its best in fertile spring and misty fall.
Erémia by Aēsop
Floral green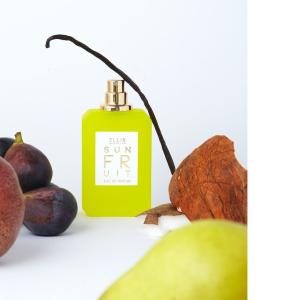 Sun Fruit by Ellis Brooklyn
Fruity floral
Main notes: Fig, pear, orange blossom, coconut
Fragrances are crafted to conjure moods and singular moments in time. The moment contained in Ellis Brooklyn's unwaveringly cheerful and modern acid-yellow bottle is one of freshly squeezed fruit and clear, soft sunshine. Many fragrances aim for that vibe cocktail; after all, it's irresistibly delicious. 
Sun Fruit, however, tosses the little paper umbrella into the sand. This tart, mouth-watering and bright fragrance is set apart by its effervescent and carefree nature. It's a concoction of smooth guava, salt, musky orange blossom, and pulpy fig. The fig, a slightly unusual and sexier, subtler note, grounds the fruits and flowers and gives them new dimension. 
Sun Fruit is sparkling, zingy, and bubbly. It unexpectedly develops a crystallized sweet crunch before smoothing out into the muted milkiness of coconut accompanied by amber and elegant iris. It is, quite frankly, impossible to be in a bad mood while wearing Sun Fruit, and it's impossible to entirely resist the wearer.
Sun Fruit is best suited for its namesake: The sunlit day. It shines in all seasons, but it may be an especially positive companion at the gym or on a long and rigorous hike. It uplifts but never annoys, and encourages you to jump in and make a mighty splash.
Sun Fruit by Ellis Brooklyn
Fruity floral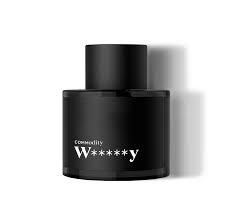 W*****y by Commodity
Warm and spicy
Main notes: Bourbon vanilla, mahogany wood, American oak, black currant, violet, plum
Whiskey by Commodity will often be found under the provocative nickname W*****y, which, against the stylish and understated matte black of the bottle, will have anyone who sees it trying to uncover the censored word. The reality is a far less exciting copyright issue, but aren't you going to have fun watching them guess?
W*****y is a timeless fragrance inspired by bourbon casks and rare Irish whiskies, enhanced by rich fruits, vanilla, and oak. Cedar, oak, and mahogany make this a symphony of polished woods deepened by the spicy counterparts of patchouli and saffron as well as earthy, salty ambergris. 
No matter the time of year, everyone needs a solid standby, a complex, classic, and well-rounded scent that suits any season and can be worn at work or at play. W*****Y is that smoky, plummy companion.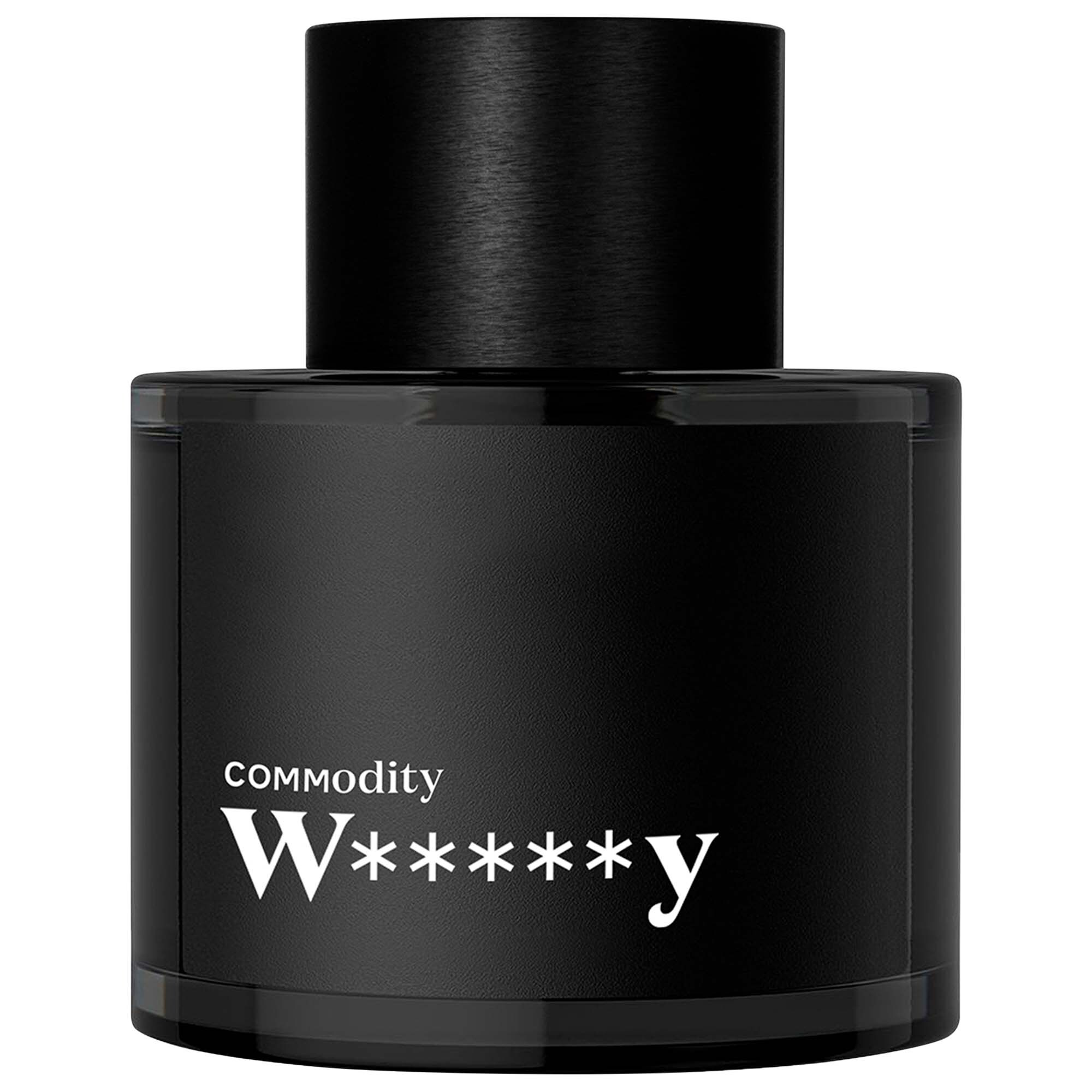 W*****y by Commodity
Warm and spicy
Choosing a new fragrance means choosing a new direction, a new mood for your life. Who do you want to be?  Are you looking to tap into your mysterious and solitary side and enjoy more time outdoors? Are you interested in a year that's full of exuberant, sparkling sunlight and joy? Or are you looking to find a quiet center, one in which mindfulness and the timeless wisdom of the earth restores your inner balance? The wonderful thing about fragrance is that you may choose all of these options — and more — to suit the many complex facets of your personality and your life. It's time to shed the old ways and step into a fresh new you.
Editors' Recommendations