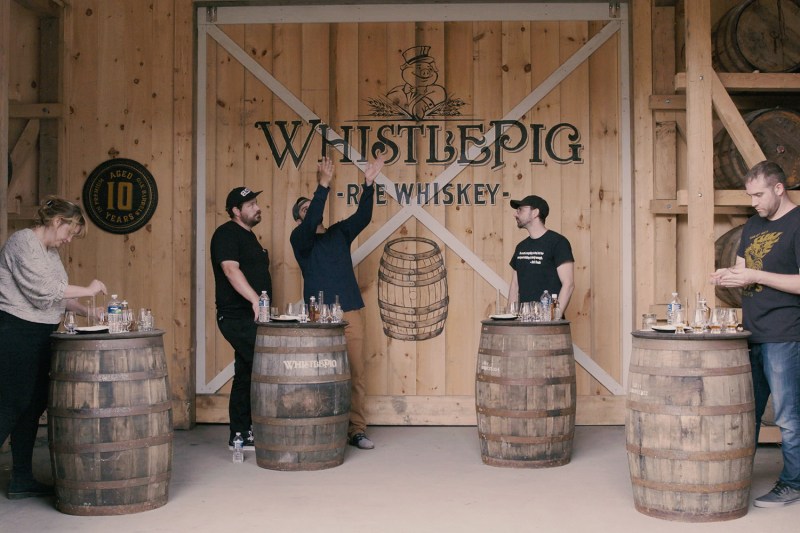 Chefs collaborating with whiskey brands isn't exactly a new phenomenon. In 2013, Chef Edward Lee worked with Jefferson's Bourbon on a bourbon and rye blend called Jefferson's Chef Collaboration. Last year, Maker's Mark released its Top Chef Private Select Bourbon to coincide with the popular reality cooking show's run in Kentucky. And a contestant from that season, Chef Justin Sutherland, worked with Tatersall Distilling on an American straight single malt, available at his Minneapolis restaurants and select stores around the country. The latest chef-whiskey collaboration comes from Vermont's WhistlePig distillery and includes the input of four James Beard-nominated chefs.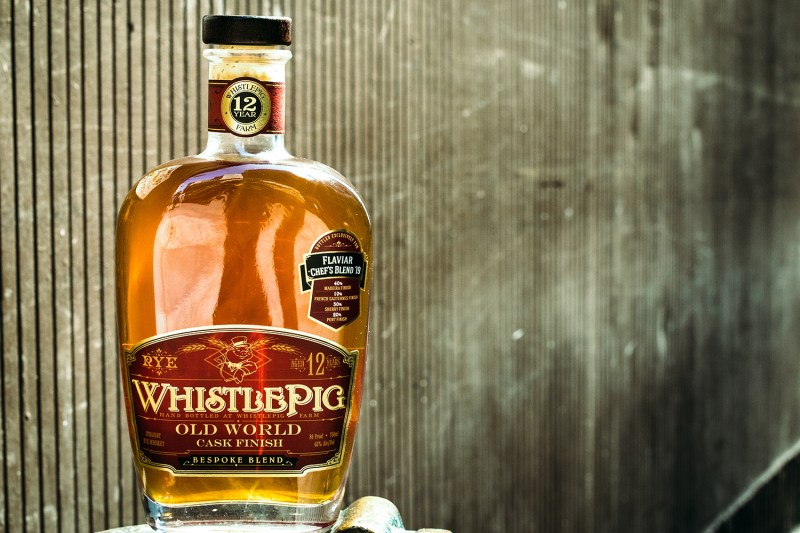 WhistlePig x Flaviar Chef's Blend 2019 will be released in a run of 1,000 bottles that will be sold exclusively via online spirits club Flaviar for $125 each. This past June, four chefs descended upon the WhistlePig farm in Shoreham, Vermont to sample and blend the liquid. They were Michael Gulotta of MOPHO/Maypop (New Orleans), Jamie Malone from Grand Café (Minneapolis), David Posey from Elske (Chicago), and Justin Woodward of Castagna (Portland, Oregon).
The rye in this release consists of WhistlePig's usual cask-finished 12-year-old MGP-sourced whiskey but includes the addition of sherry cask-finished whiskey which separates it from WhistlePig Old World. The final makeup of the blend is as follows: 40% Madeira-finished rye, 30% sherry-finished rye, 20% port-finished rye, and 10% Sauternes-finished rye. Master blender Pete Lynch believes that the addition of the sherry cask-finished rye to the core trio really separates this whiskey from anything WhistlePig has released before. "[It] showcases a rich complexity with subtle nuances," he said in a statement, "adding a great sherry derived spice and nuttiness, and tremendously deepening the flavor profile."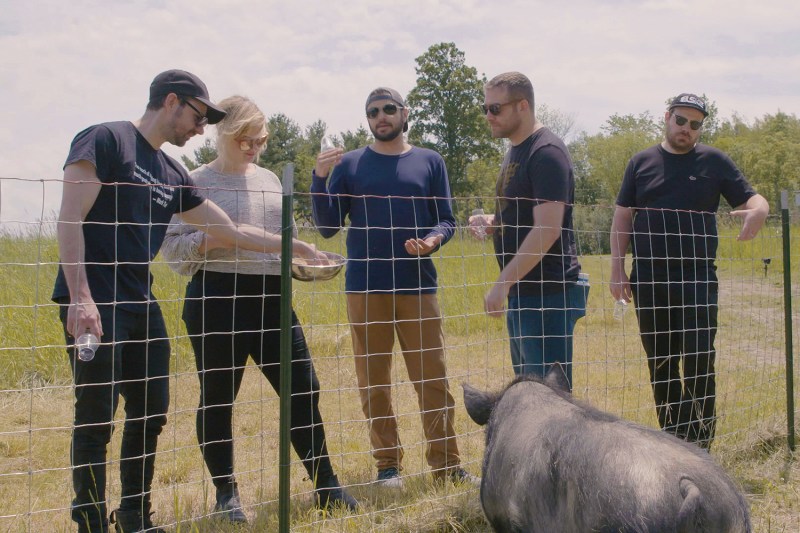 The point of having these chefs collaborate on creating a whiskey was to highlight the similarities between what goes into coming up with a blend and creating a menu at a restaurant. "We thought it would be an interesting experiment to take four incredible chefs, who are real bastions of flavor and have them play around with the blend of a new whiskey expression," said Flaviar cofounder Grisa Soba. To showcase the new whiskey, as well as the chefs' culinary talents, each will host a special dinner for Flaviar members at his or her restaurant this month, pairing the whiskey with a specially designed menu ahead of the Flaviar Chef's Blend October release.
The dates are as follows:
Friday, September 6: David Posey, Elske Restaurant, Chicago
Monday, September 9: Michael Gulotta, Maypop, New Orleans
Tuesday, September 17: Jamie Malone, Grand Café, Minneapolis
Thursday, September 19: Justin Woodward, Castagna, Portland
Editors' Recommendations