While farm-to-table restaurants are all the rage in most major cities, farm-to-bottle products (beer, whiskey, etc) are, well, not. While a distillery may be able to source the water for their product on-site, as many do, being able to grow and harvest one's own grain and grow the wood needed to produce barrels is a whole other story. WhistlePig, though, has the ability, and have used that
ability to produce FarmStock, a farm-to-bottle rye whiskey that was distilled, aged, and bottled at their Shoreham, Vermont farm.
FarmStock, which the distillery refers to as a "triple-terroir" whiskey, is a made from rye whiskies aged between one-and-a-half and two years (twenty-percent of the blend). These are then blended with five-year-old whiskey sourced from Alberta Distillers (forty-nine-percent) and twelve-year-old rye whiskey from MGP's Lawrenceburg distillery (thirty-one-percent).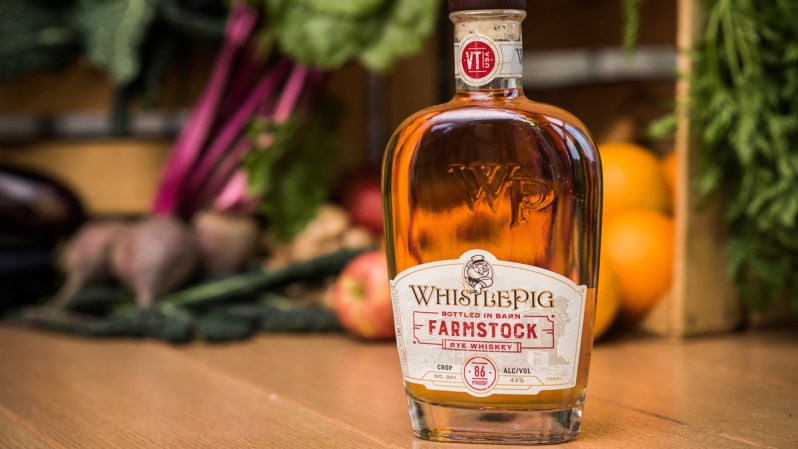 To make it farm-to-bottle, WhistlePig uses rye in the younger whiskies that was grown on the property, water from the property, and Vermont oak harvested from the land to make the barrels. When done, FarmStock is hand-bottled at the facility.
On the nose, oak is the strongest component. There are also hints of mint, toffee, and vanilla to a lesser extent. The palate is big on caramel and cinnamon. Despite being the smallest portion of the blend, the young whiskies are most prevalent on the tongue. The finish is long and dry, with cocoa powder, oak, and hints of tobacco.
WhistlePig's FarmStock is 86-proof and retails for around $90.
Photos by Nicholas James
Editors' Recommendations