After a five-year effort that saw WhistlePig Whiskey rise to become one of the premier ryes in the country, the company is opening a brand-new distillery which will be housed in a converted 100-year-old barn on the WhistlePig Farm in Shoreham, Vermont.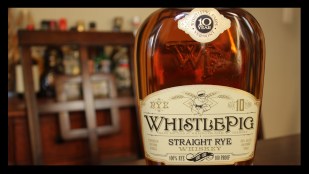 "We're restoring rye, America's original spirit, as our country's signature drink, and we're doing it in Vermont, a home to rye production since colonial days," CEO Raj Bhakta said of their efforts.
After some time in politics ending in 2006, Bhakta wanted to live the idea of reinvigorating America. What was born of that was the idea to use WHistlePig farm to brew grain-to-glass craft beers, but after some research, and learning about Tuthilltown Spirits, Makers of Hudson Whiskey, Bhakta knew what he needed and wanted to do.
"They had a very interesting problem," he said, "They couldn't keep up with demand. People couldn't get enough of it. I wanted to have that problem."
Related: Mayberry Distillery: It Will Lift Your Spirits
Flash ahead to 2009 and Bhakta telling himself that it was time to do something, if anything was going to be done at all. He joined forces with master distiller Dave Pickerell, formerly of Maker's Mark and WhistlePig Whiskey was born.
"He had a stash of old rye whiskey that he wanted to bring to market. It was a match made in heaven," Bhakta said.
Since then, WhistlePig has become one of the premier whiskies on the market, and with a 10-year, 12-year, The Boss Hog, and their newest release, Old World—which is a marriage of rye whiskey finished in Sauternes, Port and Madeira wine casks—they show no signs of stopping.
"Perhaps it's a romantic notion, but I'd like this to become one of the most dynamic and productive farms in the entire country," Bhakta said.
Part of this is being realized with the grain-to-glass process distillery opening. By growing their own grains for the whiskey and trees to be made into barrels, Bhakta says they are working on giving every part of the process a home at WhistlePig farm.
It'll take time, though, and in the meantime, there's no better thing to do than pop open a bottle of WhistlePig and taste the fruits of Bhakta and team's labor.
Planning to pick up some WhistlePig? Check out this Sazerac recipe:
2 oz WhistlePig Rye Whiskey
2 Dashes Bitter Truth Creole Bitters
1 Dash Angostura Bitters
1/4 oz Simple Syrup
Herbsaint Rinse
Method: Stir WhistlePig, bitters, and syrup with ice for 30 seconds. Strain into a chilled old-fashioned glass, coated with Herbsaint. Garnish with a flamed lemon peel.
Editors' Recommendations