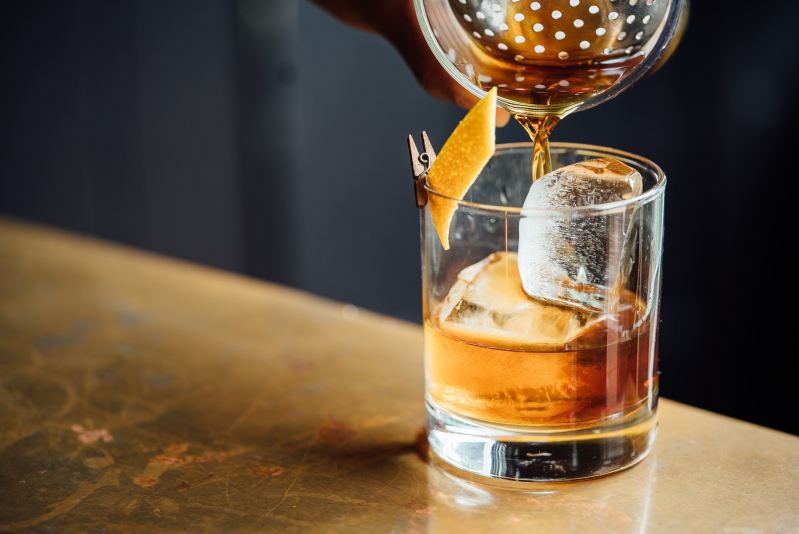 While the art of sous vide cooking has been around in restaurants for ages, it's really just been in the last decade or so that this wonderfully consistent, always delicious cooking method has made its way into home kitchens. We love the sous vide method for its ease of use, reliability, and succulently perfect results, every time. And while many home cooks were skeptical at first, most have (whether they care to admit it or not) come around and finally admitted that a sous vide machine is truly the best way to cook almost everything, from delicate desserts to hearty barbecue ribs. (Seriously. Ribs. Just try them, and we promise you'll never cook them another way again.)
For all of the sous vide recipes floating around out there, though, there may still be one thing you may not have considered preparing in your sous vide machine. And now is the time to remedy that situation because sous vide cocktails are about to become your new favorite indulgence.
Admittedly, the idea may sound a little bit peculiar at first, but there's just no other method of mixology that allows the fusing of flavors the way a sous vide bath does. By gently cooking cocktail ingredients in a vacuum-sealed bag, each element of your drink has time to infuse and intensify. The depth and complexity of flavor this creates is really quite astonishing when compared to a simply shaken and poured cocktail.
The wonderful thing about this method is the creative freedom you can take in becoming your own modern-day mixologist. Of course, your classic favorites will likely rise to a whole new level of sublime when prepared in this way, but feel free to experiment with any spirit you love, from tequila to vodka to gin to whiskey — they'll all taste even better after an infusion with your own mix of fresh herbs and spices, fruits, or any other cocktail ingredient that comes to mind.
And while part of the fun is creating up with your own mixes, if you're looking for sexy in a glass, we've got just the thing — The Wall Street Hustle. This sophisticated and sultry whiskey cocktail from Breville is beyond beautiful in its layered depth of flavor.
So even if cooking isn't exactly your thing, now you have a great excuse to pull down and dust off that sous vide machine you got last Christmas. Trust us.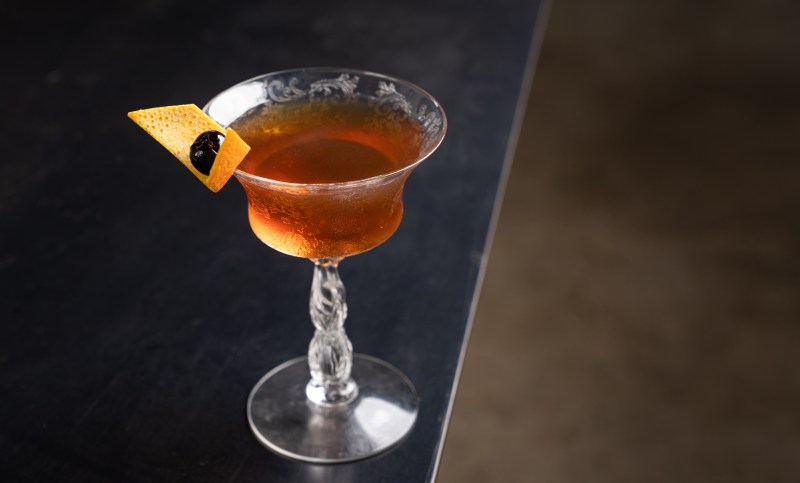 Wall Street Hustle recipe
Makes nine cocktails
Ingredients:
16 ounces rye whiskey
8 ounces of sweet vermouth
1/2 teaspoon Angostura bitters
1 cinnamon stick
5 black peppercorns
3 whole nutmeg
2 whole cloves
1 whole star anise
1/2 peel of orange
1 Luxardo cherry (garnish)
1 orange peel, flamed (garnish)
Method:
Combine whiskey, sweet vermouth, bitters, cinnamon stick, peppercorns, nutmeg, cloves, star anise, and orange peel in a sous vide bag and vacuum seal.
Set the sous vide machine at 150°F and cook for 1 hour.
Remove the bag from the water and place it in an ice bath immediately. Chill completely.
Strain the mixture through a sieve.
Pour 2 1/2 ounces of the drink mix into a glass with ice, stirring to mix thoroughly.
Strain liquid into a chilled cocktail glass.
Garnish with a Luxardo cherry and flamed orange.
Store any leftovers in the refrigerator.
Editors' Recommendations