Summertime will be here before we know it, and that means pie. It also means a lot of other delicious desserts that masquerade as pie but actually have names all of their own. So if you've been making the faux paux of calling a Pandowdy a Pie, or a Betty a Buckle, it's high time to learn the ins and outs of proper pastry names. Here are a few of the most common mix-ups.
Cobbler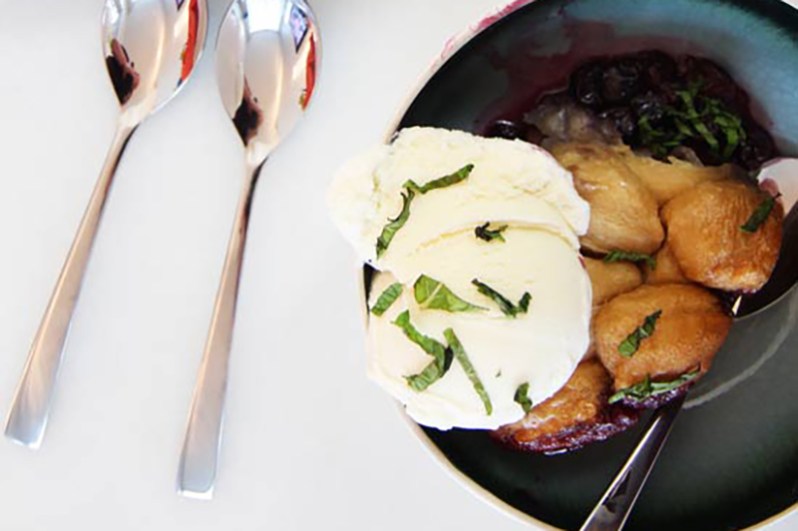 A traditional cobbler is baked in a casserole dish instead of a pie plate. The fruit filling sits directly on the bottom, without a base dough, and then biscuit dough is dropped on top and baked in large rounds on the surface.
Crumble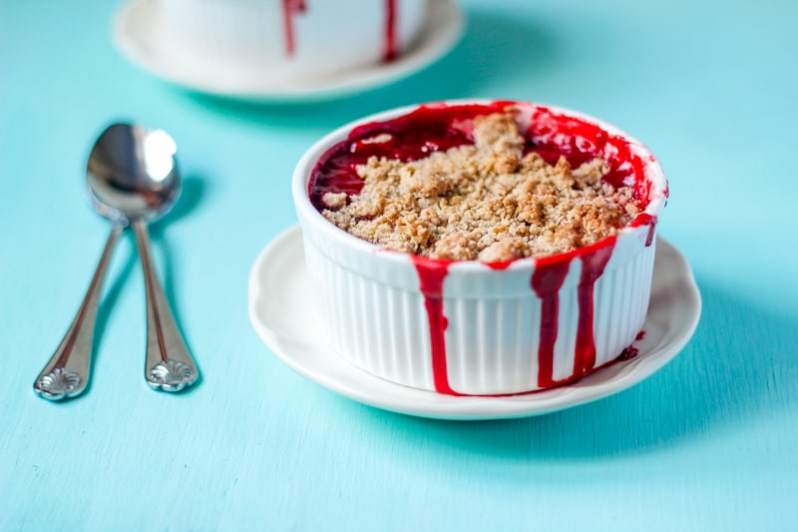 A crumble consists of fruit on the bottom of the dish, also without a base, and a streusel layer on top made solely of sugar, flour, and butter.
Pandowdy
While this sweet treat takes the cake for the most fun to say, there is a bit of debate regarding its crust. Fruit is baked on a crustless bottom, then finished with a rolled pastry top. Traditionally, the pastry top is broken into pieces after baking to allow the juices to saturate the crust. A more modern take, however, is to layer smaller, staggered pieces of pastry on top before going into the oven, to allow the juices to seep through whilst baking. If you ask us, it sounds delicious either way.
Grunt
Also known as a "slump," a grunt is made just like a cobbler, but on the stovetop instead of the oven, usually in a cast iron skillet.
Pie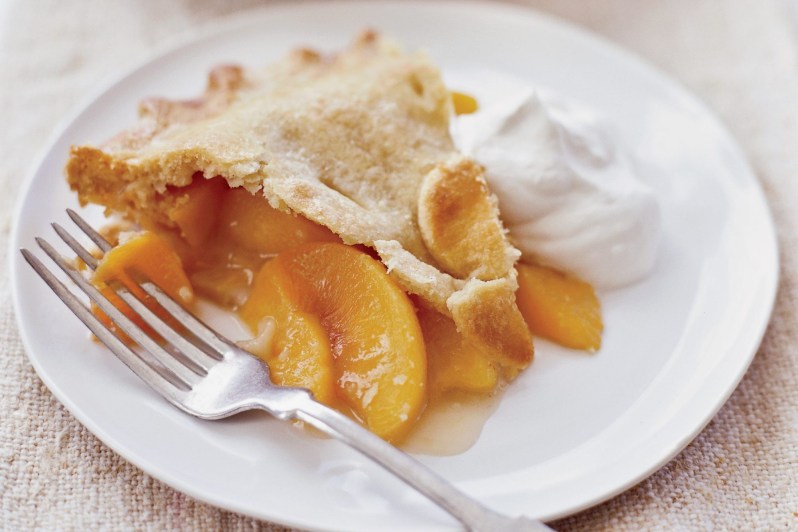 Pie, the greedy dessert that seems to have cleverly absorbed all of these other unique and delicious treats, is baked with rolled dough on both the bottom and the top, with fruit in the center.
Crisp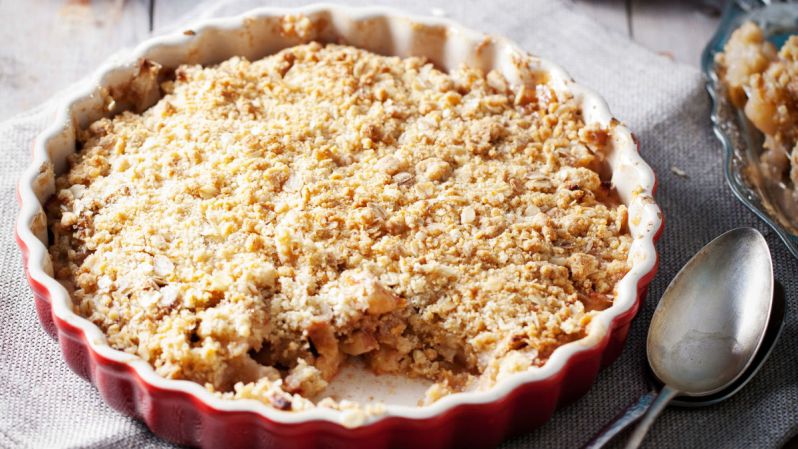 Crisp and crumble are very similar, the only difference being that oats are added to the streusel topping in a crisp.
Buckle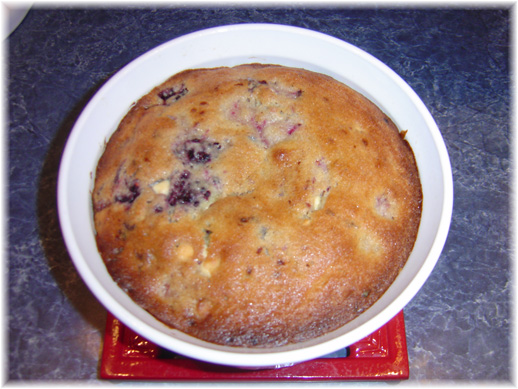 A buckle is fun because it creates a bit of a surprise. For a buckle, batter is poured into a pan, and cut fruit is layered on top. It then goes into the oven. As the dessert bakes, the fruit sinks into the batter, resulting in a beautifully moist, fruity piece of heaven.
Betty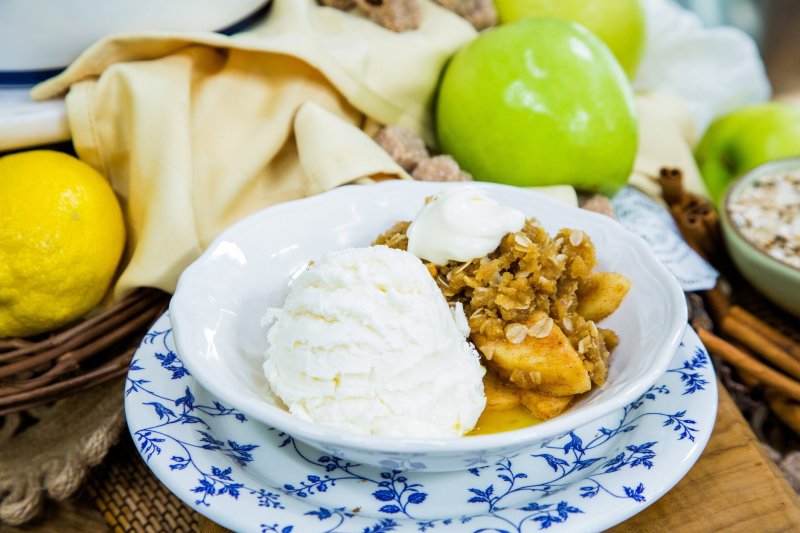 A betty is sort of like a dessert casserole, made by layering fruit and either buttered bread slices or crumbs, in alternating layers, and then baking.
Editors' Recommendations