Relationships are made (or broken) on the first date, especially if the date includes dinner. They can be riddled with landmines, from getting a peppercorn stuck in your teeth to ordering liver and onions off the menu to being seated too close to the bathroom and having to make small talk every time someone comes out. At the same time, a dinner is the perfect way to "dip your toes into knowing a person," says Frank Bonanno, the culinary mind behind 10 of Denver's finest dining spots and someone who has seen every kind of dinner date imaginable in his restaurants.
"The mood is set for you with music and laughter, there are endless sources of conversation — people watching, food, service, the furniture. Dining out is both a social act and an act of intimacy," Bonanno says. "There's nothing better for sizing up and diving in."
So how exactly do you ace a dinner date?
Bonanno has some tips:
The Manual: How do we pick the perfect restaurant?
Frank Bonanno: Go casual, inexpensive, and something off the beaten path. There's a Cuban restaurant here in Denver in a converted house. The press never covers it, but it's always active. The food is unusual enough that no one's really an expert at it and the bar cranks. Do a little homework and find something similar — a bao place or a tucked-away taqueria.
TM: Is there an optimal spot to be seated?
FB: Get the best view of the dining room possible. Don't get tucked into a corner or smashed between established couples. Ask to be seated where you can watch the action.
TM: What should we wear?
FB: Show you have manners and don't wear shorts, a hat, or flip-flops. Otherwise, show up in something that makes you feel confident — a shirt you don't have to tug to make the buttons align or that won't show your belly if you raise your arm. A light jacket is a nice touch if the room is too air-conditioned. You can always offer it up to your partner too.
TM: How can we sound like a pro when ordering, especially if it's like one of the unusual places mentioned above?
FB: Sharing is a kind way to eat and such a tension breaker. Start the meal by asking your partner what their likes and dislikes are, and order together accordingly. Ask the server what they would have if they dined there on a day off or just tell the server what your limitations are, like, "We want to share two appetizers, a single entree, and a dessert, but we don't want seafood or gluten. Surprise us with your favorites!"
TM: Are there dishes to steer away from?
FB: Pasta is my favorite food, but I'd steer clear on a first date because it's difficult to share and the sauce is unkind to teeth and clothing. Also, I never order chicken because I can make chicken at home (just saying). Order dessert whether you think you feel like it or not, and order two to share. We all love dessert.
TM: If we're nervous but don't want to drink too much, what's a good drink order?
FB: An Aperol spritz settles the stomach, it's bright and refreshing, goes with any dish, and is low in alcohol, so you won't make an ass of yourself. Another option is sangria — for that sharing thing (but white sangria because we all spill). A third option would be a nice bottle of Sancerre because it goes with everything.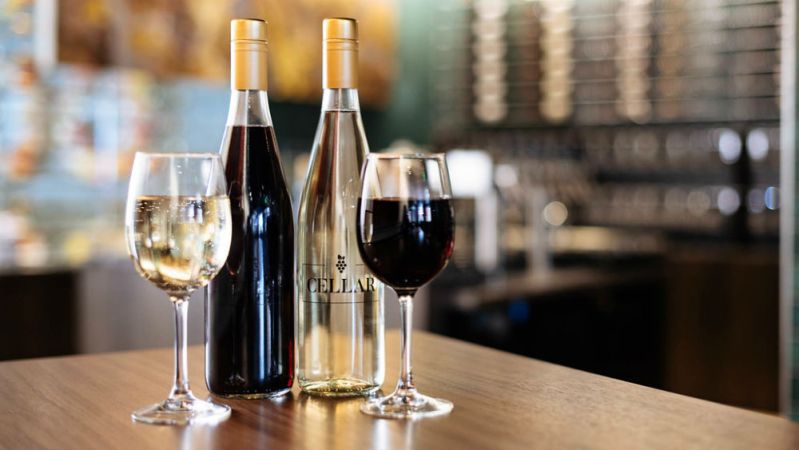 TM: An awkward silence comes. How can I diffuse it?
FB: When you were in grade school, do you remember making a boat or a hat with construction paper? Or a cootie catcher? It always takes a minute and a partner to do it right, and there you are, sitting with a partner in silence with napkins before you. It might be a great time to see if anyone remembers how.
TM: The meal is over. How much should I tip?
FB: Tip generously because you are kind and you throw love and spread happiness wherever you go. Tip generously even if the service was abysmal because everyone has a bad day and you're not the kind of person who would withhold wages for someone's bad day. And lastly, tip generously even if the date was a bust because you want to throw that good energy out into the universe for your next go around.
TM: Is it trashy to get a to-go box?
FB: Only if it's eggs.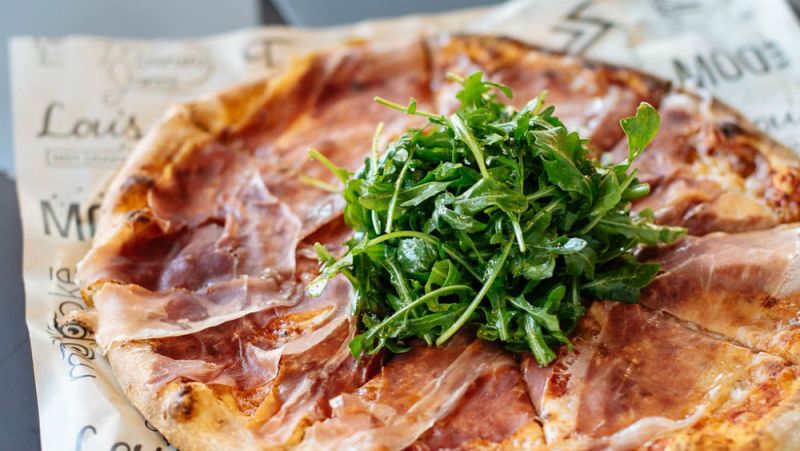 TM: If you were to curate the perfect menu for a first date, what would it look like?
FB: Start with something you've both never tried, then venture into something new together and you can talk about how it went. That being said, in my head, the perfect date meal is at an Ethiopian restaurant and here's why: few people have tried it, all the food is shared, the beer is low alcohol, and they're nearly always run by the owners who will actually step behind the counter and cook your food for you. Not everyone has access to little Ethiopian restaurants, though, so otherwise, go for pizza. Everyone loves pizza!
Here's a great sample meal:
Appetizer: Burrata, if they make it in-house. It needs to come down to room temp to be good, so it gives you a couple of minutes to settle in or play with your napkins.
Dinner: Pizza. For sharing. Don't use a fork.
Drink: A bottle of Domaine Vacheron Sancerre. Or just Sancerre. Accessible and goes with everything
Dessert: Honestly, I'd scope the whole thing out in advance and pick a pizza place just up the street from an ice cream shop. Then, just walk up the street and grab a couple scoops.
Editors' Recommendations