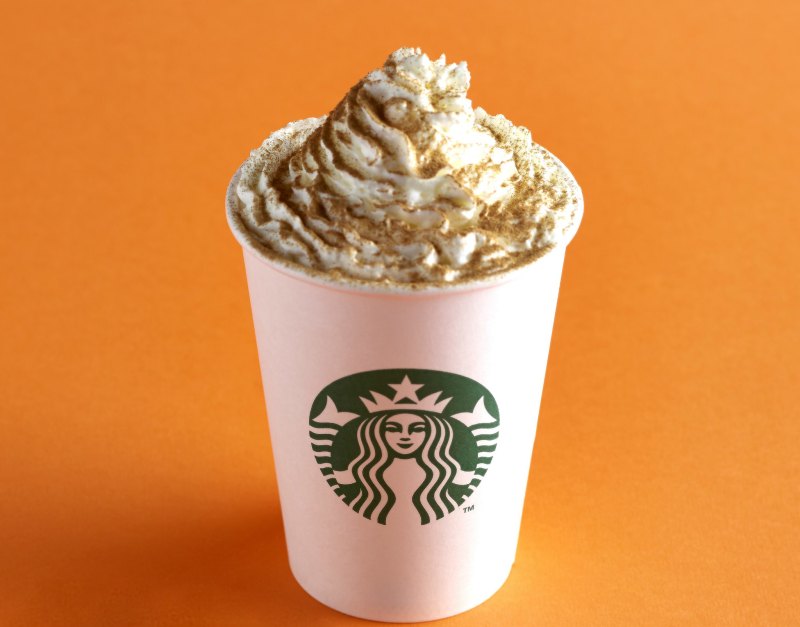 With the return of the pumpkin spice latte in August of every year, the excitement for the fall season is real. The delicious taste of pumpkin spice combined with crisp fall air is the perfect way to kick off the season, creating a nostalgic feeling for many of us.
However, for those looking to cut back on sugar or shed a few pounds, getting into the fall spirit with a Starbucks pumpkin spice drink may not be an option. A classic grande order of a Starbucks pumpkin spice latte contains 390 calories, 52 grams of sugar, and 14 grams of fat. While this is certainly fine as an occasional treat, the hefty sugar content of this drink is alarming. Not only is the sugar content a scare for many, but the price at over $5 a cup is certainly hefty, too.
Luckily, getting into the fall spirit with a pumpkin spice beverage doesn't need to be as sugary or as expensive. We've got you covered with these lower-sugar Starbucks pumpkin spice copycat ideas, perfect for whipping up at home.
Ways to achieve healthier pumpkin spice coffee
While Starbucks pumpkin spice latte sounds fancy, recreating this beverage in a lower-sugar form is actually quite simple. Not only will you save yourself from consuming too much sugar and give your wallet a rest, but these pumpkin spice coffee drinks can be customized to your preferences, too.
Pumpkin spice stevia
Using a pumpkin-flavored liquid stevia is one simple, yet effective way to achieve a pumpkin flavor in your coffee without any sugar at all. Simply add a few drops of SweetLeaf Pumpkin SweetDrops to your coffee and enjoy. Liquid stevia mixes well into any type of coffee, so this method can be used to create pumpkin spice cold brew, iced coffee, lattes, or even just added to traditional drip coffee. If you're on a low-sugar or ketogenic diet, this simple trick can help you enjoy classic autumn flavors while still adhering to your diet.
A pinch of pumpkin pie spice
As soon as the fall festivities begin, it's easy to find pumpkin pie spice in the baking aisle of nearly any grocery store. Just a simple punch of pumpkin pie spice blended into your morning coffee can help enhance the pumpkin flavor, without adding any sugar. When adding pumpkin pie spice, be sure to mix thoroughly or use a frother to blend well. If you can't find a pumpkin pie spice, using a pinch of nutmeg, ginger, and cinnamon will also do the trick.
Pumpkin spice skinny syrups
Just one pump of Starbucks' pumpkin syrup contains 6 grams of sugar, with the average grande drink using four pumps of syrup. Instead, try using Skinny Syrup's sugar-free pumpkin spice syrup, with zero grams of sugar. This delicious syrup blends great into hot and iced coffee drinks, but can also be used for tea and smoothie drinks, too. This fall hack will allow you to enjoy your favorite pumpkin spice flavor without all the added sugar.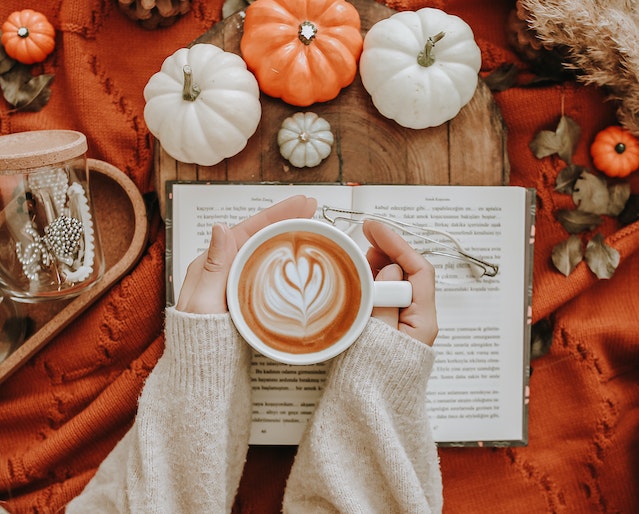 Enjoying pumpkin spice season without the sugar
Taking that first sip of pumpkin spice goodness will be even better without the sugar! If you're looking to cut sugar from your diet or lose weight, try these simple ways to enhance your coffee with pumpkin flavor without the added sugar. These simple methods can be combined or used alone to achieve your perfect cup of autumn-inspired coffee.
Editors' Recommendations