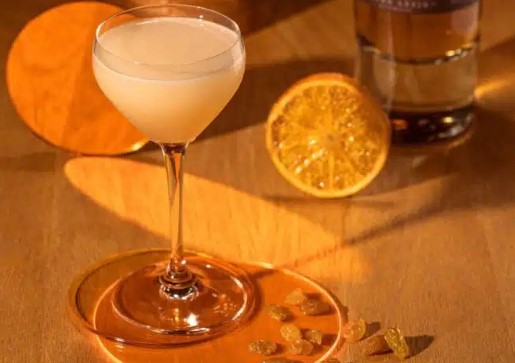 There are many classic cocktails drinkers seem to gravitate toward. We're talking about the Manhattan, old fashioned, margarita, and even the daiquiri. But others sometimes don't get the respect they deserve. The sidecar is one of those drinks. Simply put, the classic drink consists of only three ingredients: cognac, orange liqueur, and lemon juice. It's simple, elegant, and extremely easy to make. It's the kind of drink you learn and you make often for your friends and family. It's a flavorful, complex, citrus-driven mixed drink that absolutely should be on more cocktail menus.
The history of the sidecar
While its true genesis is shrouded in mystery (like most classic cocktails), cocktail writer David A. Embury wrote in his 1948 book Fine Art of Mixing Drinks that it was first created during World War I at a bar in Paris. He said that a friend of his invented it and named it after the motorcycle sidecar that he rode in.
Many believe that iconic bartender Harry MacElhone was the friend who created the drink at Harry's New York Bar in Paris. He even published a recipe for the drink in his cocktail book, which was written in 1919. That's not the only story about the sidecar's creation, though. An American bartender named Frank Meier claimed to have invented the drink in the same time period at the Ritz Hotel, also in Paris.
Regardless of who invented this classic drink, it's been around for more than one hundred years and remains just as nuanced, warming, and flavorful as it was a century ago. There's a reason that even though it's not on the top of the list, it's still listed among the most classic cocktails ever conceived. But, with over one hundred years of history, isn't it time to try something different and breathe a new life into this classic cocktail?
The folks at Avion Tequila think so. That's why they came up with a tequila-based sidecar called the Extra Añejo Side Car. As you might have guessed, the drink swaps out the cognac for extra añejo tequila. Yes, you read that right: tequila. While cognac is known for its fruity, vanilla, and toffee flavors that pair well with the ingredients, tequila, with its vegetal sweetness, herbaceous notes, oak, spices, and barrel complexity, brings the drink to a whole new level.
For those who don't know, the tequila used in this drink, Avión Reserva 44 extra añejo tequila, isn't your average, sweet agave mixing tequila. It's been aged for at least 36 months in oak barrels. This imparts whiskey-like aromas and flavors of caramel, vanilla, roasted agave, spices, and dried fruits. It's the perfect complement to the orange liqueur and fresh-squeezed lemon juice in this drink. Keep reading below to see an updated sidecar drink recipe.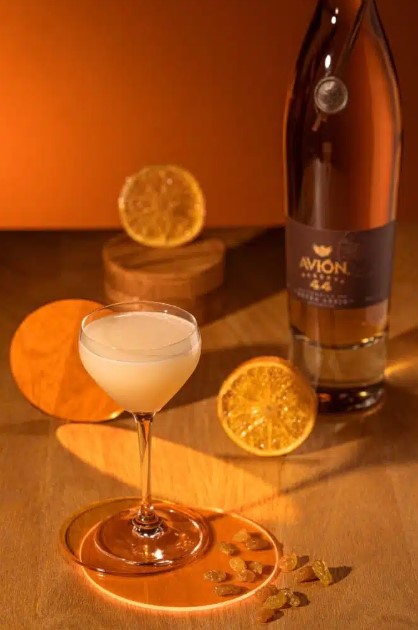 Extra Añejo Side Car
Ingredients:
1 1/3 OZ / 1 1/3 PARTS Avión Reserva 44
2/3 OZ / 2/3 PARTS Orange Liqueur
2/3 OZ / 2/3 PARTS Fresh Lemon Juice
Preparation:
Add all ingredients to a shaker filled with ice, shake to chill, and double strain into a chilled coupette glass. We recommend that you don't rim the glass with sugar, but it's optional.
Editors' Recommendations