CBD is in everything these days, including drinks. CBD drinks are occasionally found in health food stores on the shelves next to wines and spirits. However, they are really quite different. RisEau's CBD seltzers embrace the laid-back fun of bubbly libations while ditching the alcohol, artificial flavors, added sugar, and morning headaches. With 20 milligrams of CBD and a host of fun flavors, RisEau might be just the thing to help you unwind this summer — the smart way.
The brand
, a company formed by the expertise of Two Brothers Artisan Brewing and NuEra Cannabis, takes its name from a combination of the English word "rise" (a reference to how CBD makes people feel) with the French word for water, "eau," pronounced "ohh." The resulting combo is pronounced "rise-oh," and just saying it out loud is enough to reduce your stress levels before you've even popped a top.
By using naturally occurring cannabidiol, RisEau gets an edge on its competitors in the CBD-infused drinks market by focusing on flavors that are a cut above while keeping sugar and calories to an absolute minimum. Blood Orange, Ginger Lime and Hibiscus Berry all clock in at a miniscule four calories per can, with just one gram of sugar each and 20 milligrams of relaxing CBD.
Flavor profiles
RisEau's flavors are delightful, sophisticated, and balanced. Blood Orange is a mouth-watering, sweet-but-not-cloying blend of grapefruit, raspberry, and strawberry.
Fans of a drier, spice-forward seltzer will appreciate Lime and Ginger, which has a tiny sour kick and what RisEau calls "the soul of a cocktail." Home mixologists looking to whip up a mocktail will find Lime and Ginger the most useful flavor base to start with. It practically calls out for a twist of lime and a splash of bitters.
Hibiscus Berries delivers tart tropical fun with a subtle floral note and a tart, fruit-forward profile. Hibiscus Berries could easily be the base in a batch of summer mocktails. We're getting visions of a beautiful chilled pitcher on a patio.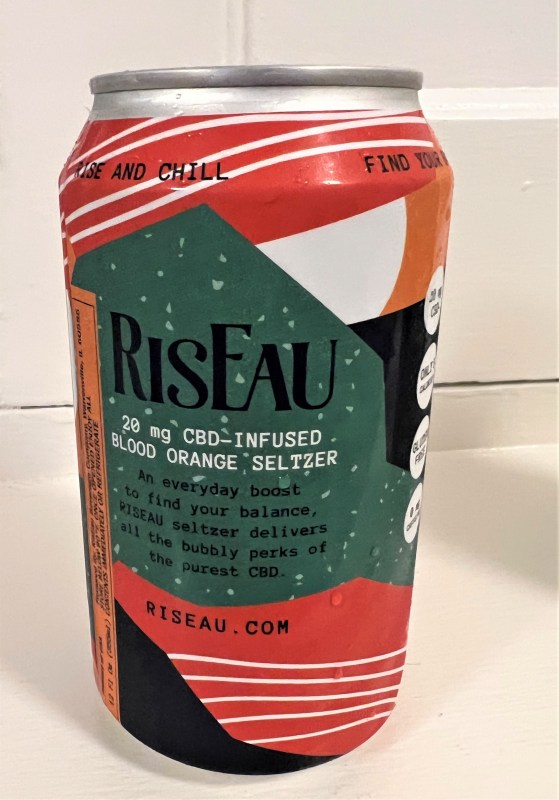 Taste test
All three flavors of RisEau are delicious and so sensibly balanced that they invite one to indulge, guilt-free. Our personal favorite was Blood Orange, which may inspire the sipper to create a lighter summer sangria. While many CBD seltzers have a slightly "dirty" or "skunky" aftertaste, that's not a concern here. The flavors of each seltzer are well-blended and bright enough to delight almost anyone, and they can be enjoyed on their own or as bases for healthy mocktails. As we noted, each flavor is mouthwateringly tart without being punishing, and each celebrates the natural sweetness of fruit.
The bottom line
With so many brands to choose from in such a relatively new territory, it can be hard to decide what brand to trust. Look no further. RisEau's commitment to high-quality CBD sourced from Illinois and its focus on well-blended and versatile flavors make the choice an easy one. Make RisEau seltzers part of your relaxation ritual with a glass you usually save for company, a lemon wedge, a splash of fresh-squeezed orange, and something to put your feet up on.
Editors' Recommendations