When picturing the typical American cookout, picnic, or game day, of course, there is beer present. It just wouldn't feel right if the brewskies weren't flowing as you flip the barbecue ribs or high-five an awesome touchdown. But when you paint that mental image in your mind, which beer do you imagine is being enjoyed? Coors? Miller Lite? Budweiser? Some super cool hipster IPA, perhaps? While these are all excellent choices, it seems that the beer Americans most favor isn't American in the least.
According to a recent poll by YouGov, Guinness is the beer Americans love most. Surprised? So were we. Don't get us wrong — there's nothing like a Guinness. Its comforting malty goodness and pleasantly bitter hop are exquisite, familiar, and wonderful. The dark and rich Irish brew has no doubt created many a fond memory with its velvety smooth charm. To be sure, we love to enjoy Guinness by the pint, and even use it as an ingredient in some of our favorite meals. We've not a bad word to say about this beautiful brew.
We're just a little bit shocked that it outranked its competitors in this category. The UK's favorite beer? Sure. But America's? We have to say, there is something refreshing about Guinness' superiority there. And hey, the numbers don't lie. 58 percent of the adults polled had a positive opinion of the beer.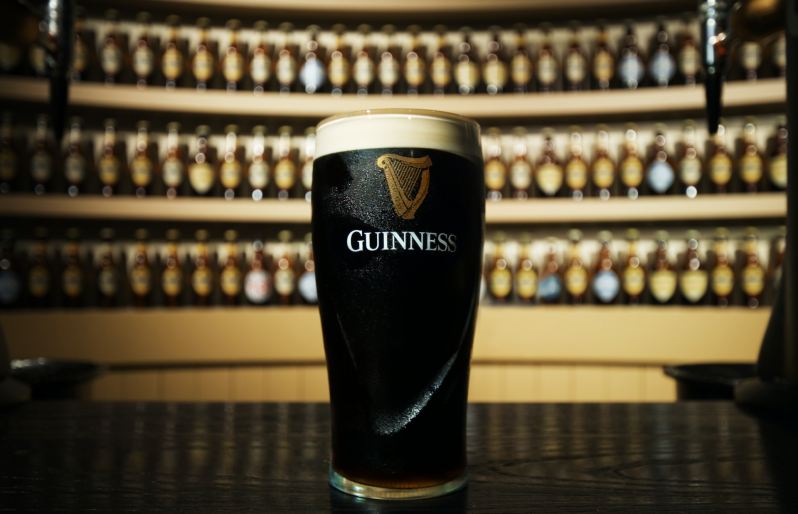 Corona trails behind at 53%, followed by Heineken at 51%. The entire list includes 75 popular beers, with several presumed favorite beer brands ranking shockingly low on the scale. Below are the top 20.
The most popular beers in America in 2023:
Guinness – 58%
Corona – 53%
Heineken – 51%
Samuel Adams – 49%
Blue Moon – 48%
Budweiser – 48%
Modelo – 47%
Corona Extra – 46%
Stella Artois – 46%
Coors – 45%
Miller High Life – 45%
Corona Light – 44%
Miller – 44%
Pabst Blue Ribbon – 42%
Bud Light – 42%
Miller Genuine Draft – 42%
Miller Lite – 42%
Dos Equis – 40%
White Claw – 40%
Coors Light – 40%
Of course, the recent drama in the beer community is no doubt responsible for some shuffling on the list, which clearly states that the results are from the second quarter of this year. But Guinness is delicious. And we are here for it.
Editors' Recommendations