Born in Mexico long ago, tepache is delicious, seasonable, tropical goodness in a glass. A mild drink made from fermented pineapple, tepache has a big following and many uses. As with so many other south-of-the-border liquids taking off (tequila, mezcal, sotol), it's only a matter of time before tepache does the same.
The drink got its start in central Mexico and has since become popular throughout the rest of the country as well as restaurants in the states focusing on Mexican cuisine and towns in the American southwest. It's refreshing, has a low alcohol content, and is often served in portable little bags with a straw jammed in. There's nothing fancy about the stuff, and it's often whipped up at home.
So are you ready to give tepache a go? Read on to learn a bit more about the beverage.
History of tepache
The drink dates back to pre-Hispanic times in the heart of Mexico and was first popularized by the Nahua community. The name tepache comes from an old Aztec word that referred to a corn-based drink. Tepache was made from corn originally, but gradually, pineapple rinds became the main source of sugar for the fermentation. That transition from corn to pineapple is colonialism at work, as Spanish rule brought with it new goods from elsewhere.
In its early days, the drink was used for sacred purposes. Today, it's mostly sold by street vendors, served in juice bars, and experimented with by the modern generation of mixologists. Thanks to the natural fermentation process, a bit of CO2 is produced. That means the drink is a little effervescent, not to mention a little funky in terms of flavor. A little earthy and a little fruity, it's kind of like kombucha.
How tepache is made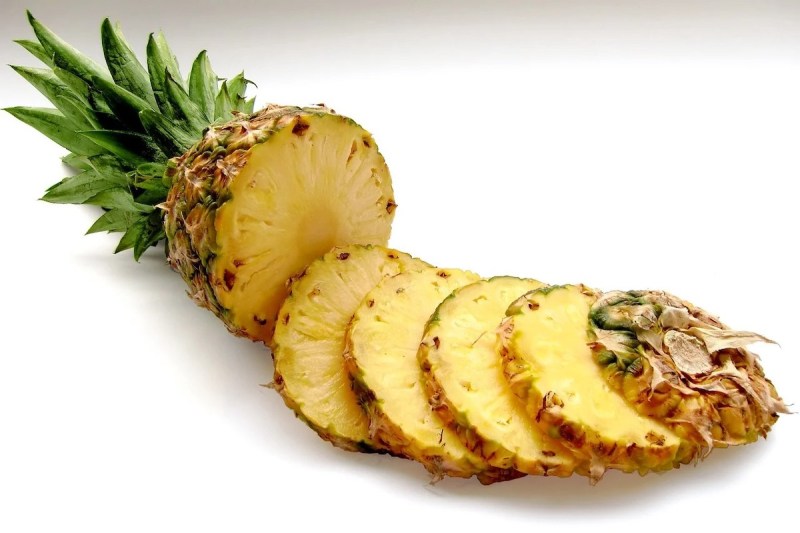 While so many fermented drinks use the flesh or juice of the fruit, tepache is a bit different. A little like grappa, which uses grape skins or pomace, tepache uses the rind of the pineapple. It ferments quickly, often in-barrel by the commercial producers, and ultimately clocks in at about 3.5% ABV. It's not very alcoholic and is a bit like a light pineapple beer. Mexicans tend to add things like cinnamon or brown sugar to the drink because the plain liquid is not very sweet. Another common tactic is mixing it with a lager, making for a radler-like drink.
How to use tepache
Mixing with tepache is a lot of fun, as it's versatile and injects a little tiki flair into most cocktails. It does well with a lot of spirits (we love it with rum the most) and can also be cut deliciously with cider, prosecco, seltzer, soda, and more. When mixing with the stuff, be sure to try some savory additions, even if it's just a salted rum (we suggest Tajín); the saline qualities team up well with the tepache. It's like a pineapple fermented in the sun, dipping its feet in the warm saltwater of the ocean.
With spring here, look to muddle fresh fruit with some tepache as well before adding your spirit of choice. It can also do deceptively well with scotch. If you need to sweeten the resulting drink, try things like honey as opposed to simple syrup to really enhance and play off of the flavors. Tepache can really liven up a margarita and does will with ginger and ginger beer as well. Try it in any number of signature Mexican drinks and Mexican cocktails.
Tepache recipe
Folks have been making homespun batches of tepache for centuries. We like this liquor.com recipe, as it's both easy to pull off and quite satisfying. Oh, and if you didn't know, piloncillo is unrefined cane sugar, quite popular in Latin America. You can use brown sugar as a substitute.
Ingredients
8 cups filtered water
1 cup piloncillo or packed dark brown sugar
1 medium pineapple (peel and core only)
2 cinnamon sticks
4 whole cloves
Method
Combine water and piloncillo in a glass container and stir until sugar is nearly completely dissolved.
Add pineapple core and rind as well as baking spices.
Cover the container loosely with cloth.
Let sit at room temperature for several days. It will begin to ferment, creating gas and bubbles. Discard foam if you wish.
Strain into new container and store in fridge.
Serve within a week, as it will continue to ferment. Plus, it tastes better while still on the fresh side.
The Last Palabra Recipe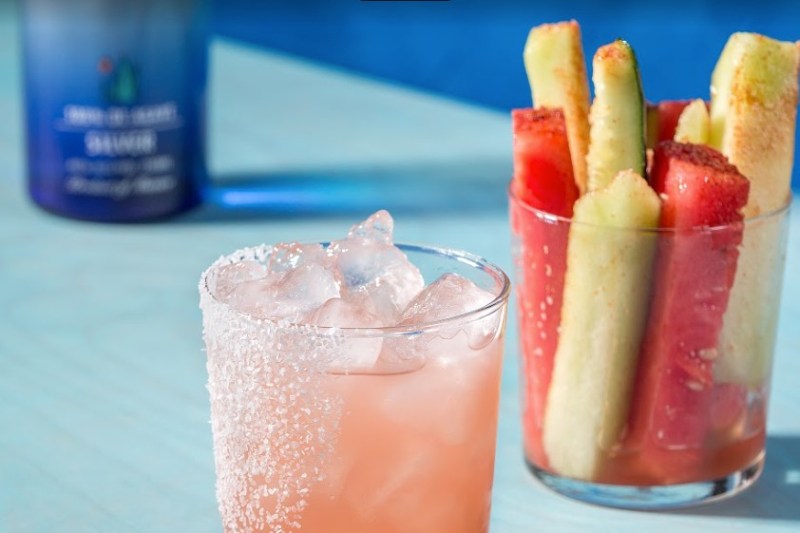 We like this recipe from Big Easy. While their tasty prickly pear tepache is preferred, a regular pineapple version does the trick too by working wonderfully with the tequila flavors and the kiss of sweetness from the liqueur. As the name suggests, it's a riff on the classic Last Word cocktail.
Ingredients
1 1/2 ounces tequila, such as Tanteo blanco
2/3 ounce green chartreuse
1/2 ounce Luxardo Maraschino Liqueur
1 ounce Big Easy Prickly Pear Tepache
3/4 ounce fresh lime juice
1 dash El Guapo Fuego Bitters
Luxardo cherries, for garnish
Lime wheel, for garnish
Method
Shake all ingredients, except the tepache, with ice and fine strain into a chilled flute glass.
Add tepache.
Garnish with cherries and lime wheel.
Editors' Recommendations