In college, sometimes (at least for me) beertails (beer cocktails, if you hadn't picked up on that one yet) were made out of necessity. You were out of liquor, but you wanted something a little more than beer. Maybe it was an early football game and you needed something more in your stomach, or maybe you were trying to be smart for once and pace yourself during an afternoon of corn hole and day drinking. Regardless, you took whatever you had — orange juice, tomato juice, literally anything that wasn't alcohol — and mixed it with your beer. A quick stir and maybe even some ice and, voila — beertails.
Now, you're not in college anymore, and beertails have been elevated, as cocktails and every other element of the drink world have been. Gone is the mixing because you had to. Instead, you are finding more and more bartenders across the world playing with beer in thoughtful, delicious ways.
As part of our series of articles on Japan, we've got five beertails for you that feature Kirin Ichiban, one of the largest beer producers in the country.
Shandygaff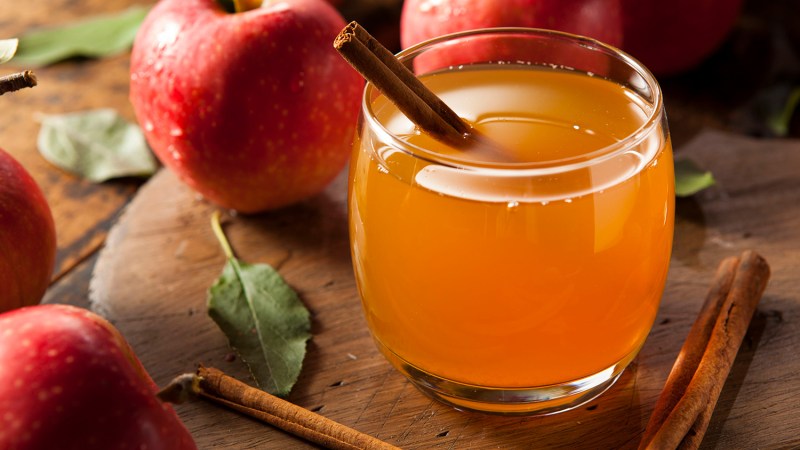 (Created at Angel's Share, New York City)

1 bottle Kirin Light
5 ml apple- and cinnamon-infused rye whiskey*
1 bottle ginger beer
5 ml lime juice
Method: Pour the liquor and lime juice into a glass with a few ice cubes. Top off with equal parts beer and ginger beer. Stir gently.
*Apple- and cinnamon-infused rye whiskey: Soak one sliced apple, 45 ml apple tea, and one cinnamon stick into one bottle of rye whiskey for 10 days.
Red Eye
(Created at Angel's Share, NYC)
Method: Pour the liquor and tomato juice into a glass. Add celery bitter and stir gently. Top with Kirin Ichiban. For thicker consistency, add tomato paste to taste.
*Gazpacho-infused vodka: Soak one peeled garlic clove and 45 ml of whole black pepper into one bottle of Crop Cucumber Vodka for 24 hours.
Mango Brew-jito

1 bottle Kirin
20 ml white rum
40 ml club soda
20 ml mango juice
4 mint leaves
1 lime
Fresh or frozen mango
Method: Muddle mint, two lime slices, and two mango slices in mason jar. Add ice, rum, mango juice, a squeeze of lime juice, and club soda. Stir gently. Top off with Kirin and garnish with lime wheel and mint leaves.
Lemon-Thyme Cooler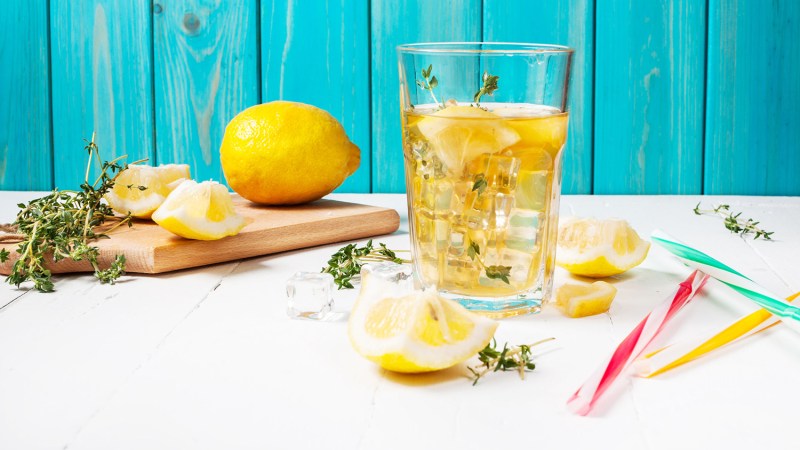 1 bottle Kirin
20 ml vodka
60 ml club soda
20 ml lemon juice
2 thyme sprigs
1 lemon
1 oz simple syrup (optional)
Method: Add lemon juice, vodka, simple syrup, club soda. Stir gently. Top with Kirin and garnish with lemon wheel and thyme.
Chilled Cherry Blossom
Half bottle Kirin
20 ml vodka
40 ml club soda
40 ml black cherry simple syrup (frozen cherry and honey puree)
20 ml lime juice
Method: Heat up fresh or frozen cherries with sweetener of choice until smooth, then let cool. Add lime juice, vodka, and ice. Top with club soda and Kirin. Garnish with lime wheel.
Editor's Note: This article is part of The Manual's larger Journey to Japan travel guide. Over the course of a month, our writers had the pleasure of experiencing Japan in all its forms, from high-rise bars in Tokyo to traditional tea ceremonies in Kyoto. We hope this series will not only inform, but inspire you to take your own trip to the Land of the Rising Sun.
Editors' Recommendations