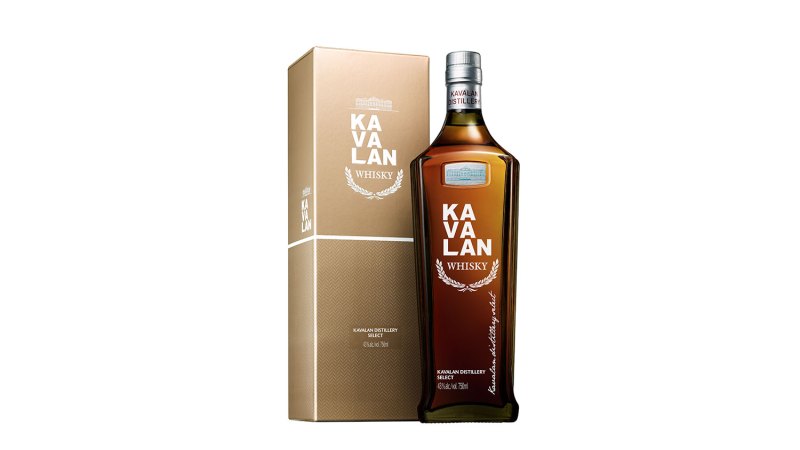 If you've never had anything from Taiwanese single malt distillery Kavalan before, stop, head to your nearest liquor store, and pick up a bottle. Actually, read through this, then head to the liquor store so that you can pick up two bottles of Kavalan: one of the new-to-the-United-States Kavalan Distillery Select and another of the other, award-winning whiskies such as King Car Conductor.
The latest Kavalan whisky to hit our shores is matured in select malt neutral casks, which "shows off the fruitiness and sub-tropical characteristic of Taiwan's climate without too much influence from the wood," Master Blender Ian Chang said in a statement. "We simplified our recipe to create the purest and creamiest of whiskies with rich and complex layers to further endorse our rigorous cask policy."
On the nose, you'll find vanilla mixing with tropical fruits and floral notes that lead into a body that is mellow and smooth with the same tropical fruit flavors coming through, this time though with the addition of cherry and green apple.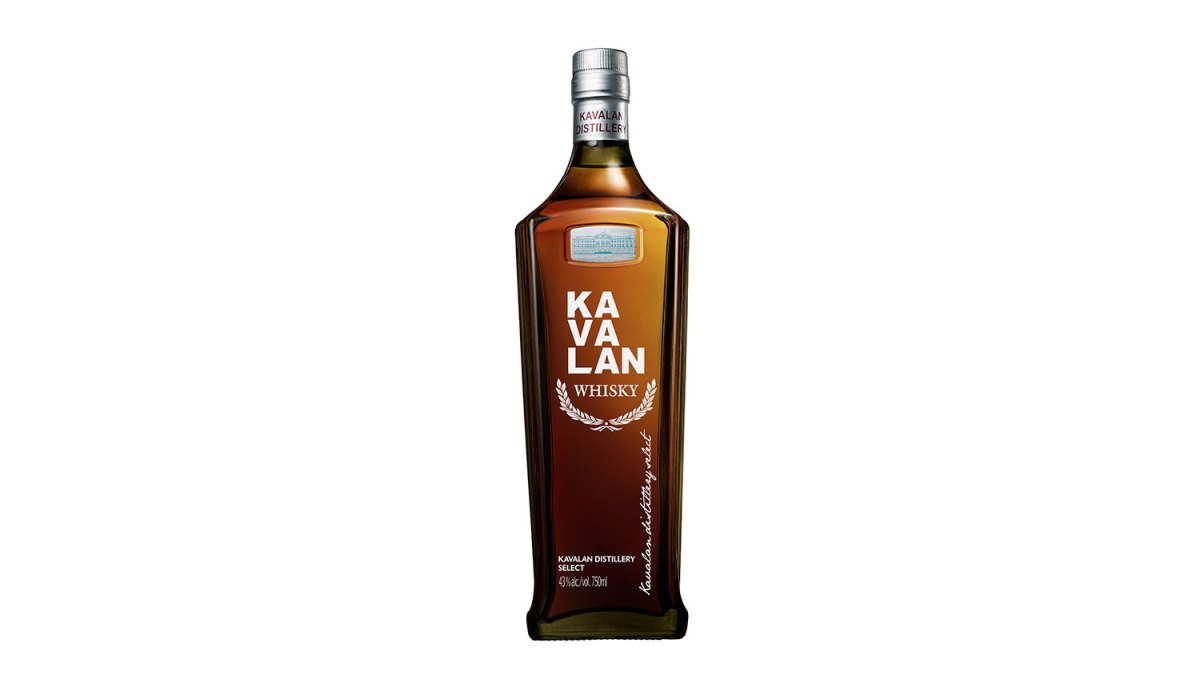 The release of Distillery Select comes on the heels of Chang's triple crown of whisky prizes: The Icons of Whisky's 2018 Distiller of the Year and its 2017 World Brand Ambassador, as well as the World Whiskies Awards' 2015 Distillery Manager and Master Distiller of the Year.
With the introduction of Kavalan Distillery Select, the company hopes to expand beyond their already award-winning ways by having a whisky that can not only quench the thirst of the staunchest single malt whisky lovers but also attend to the needs of those looking to shake things up a little bit.
To get you started on the Kavalan Cocktail Convoy (feel free to use that Kavalan, we'll ignore the consultation fee this time), check out two cocktail recipes from the brand below. One, a highball, is the perhaps the perfect example of a long drink while the other, Infused with the Tropics, uses fruity flavors to showcase some of the notes you'll find in Kavalan Distillery Select.
Kavalan Distillery Select will retail for around $60 and is available across the country.
Kavalan Distillery Select Highball
2 oz Kavalan Distillery Select
4 oz Soda water
Method: Pour Kavalan Distillery select into your favorite highball glass. Fill glass to three-quarters full with cubed ice. Stir whisky counterclockwise a total of 11 times. Fill glass to brim with ice and top with soda water. Slowly remove stirring spoon while lightly rotating between hands.
Infused with the Tropics
2 oz Kavalan Distillery Select
.25 oz Banana Liqueur
5 dashes Angostura Bitters
3 Dashes Black Walnut Bitters
Orange zest and banana chip garnish
Method: Build all ingredients in mixing glass and fill mixing glass to brim. Stir ingredients in mixing glass until properly diluted (about 10 times in each direction). Strain into rocks glass over one large rock. Express orange peel and swipe rim. Place banana chip on top of ice

Editors' Recommendations