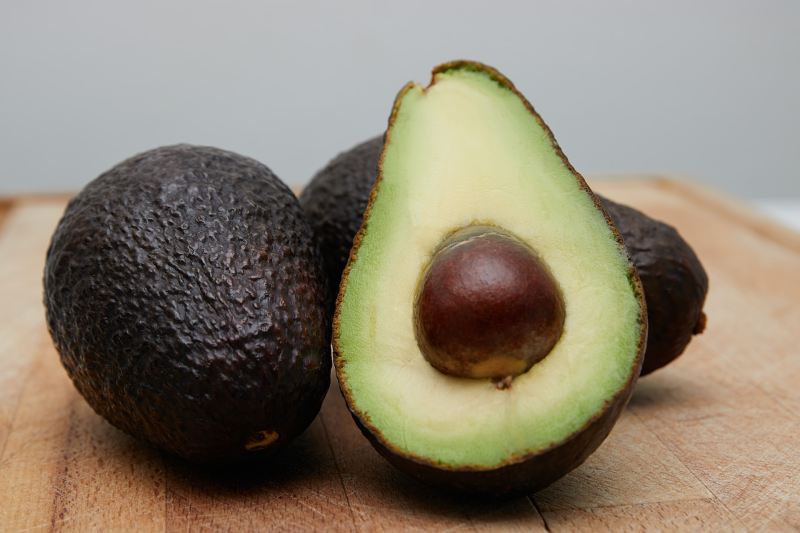 The key to enjoying the perfect avocado is knowing when it's at its peak of ripeness. Achieving that ideal balance of texture and flavor is an art in itself, one that involves a combination of sensory cues and a little bit of patience. In this guide, we'll explore the art of determining whether an avocado is ripe, offering a range of techniques and tips to help you select the perfect avocado for your next culinary creation.
How to tell if an avocado is ripe
Check the color
Look at the avocado's skin color. Ripe avocados often have a dark, nearly black skin. However, this can vary depending on the avocado variety, so it's not the only indicator.
Feel the texture
Gently squeeze the avocado in the palm of your hand, but don't use your fingertips to press as they can bruise the fruit. Ripe avocados should give slightly to gentle pressure without feeling mushy.
Check the stem
If the stem is still attached, it can provide a good clue. Pop off the small stem at the top of the avocado. If it comes off easily and is green underneath, the avocado is likely ripe. If it's brown or difficult to remove, the avocado may be overripe or underripe.
Consider the weight
A ripe avocado should feel heavy for its size. If it feels too light, it may not be ripe yet.
Look for consistency
If you have several avocados, comparing them can be helpful. Ripe avocados should have a similar firmness when you gently press them.
Keep in mind that avocados ripen at different rates, so if you want to enjoy them over a few days, consider buying avocados at various stages of ripeness. If you have an unripe avocado that you want to ripen faster, you can place it in a paper bag with a banana or apple, as these fruits release ethylene gas, which can speed up the ripening process. Check the bag daily until the avocado reaches your desired level of ripeness.
How to ripen avocados
What if you have a bunch of avocados for your guacamole, but none of them are ripe yet? First, try placing them in a warmer environment. If you want to ripen them faster, here are a few methods you can try:
Paper bag method
Place the unripe avocados in a brown paper bag. Adding a banana or apple to the bag can help expedite the process as these fruits release ethylene gas, which speeds up ripening.
Fold the top of the bag over to seal it and leave it at room temperature.
Check the avocados daily. They should ripen within 2-5 days using this method.
Rice method
Fill a container with uncooked rice, and bury the avocados in the rice.
Leave the container at room temperature, and check the avocados daily.
The rice helps trap ethylene gas, accelerating the ripening process.
Oven method (for quicker ripening)
This method can be completed fairly quickly. It should soften your avocados but might not provide the same flavor as naturally ripened avocados.
Preheat your oven to 200°F (93°C).
Wrap the unripe avocados in aluminum foil and place them on a baking sheet.
Put the avocados in the preheated oven for about 10-15 minutes.
Check them regularly to ensure they don't become too soft.
Remember to monitor the avocados closely using these methods because they can go from unripe to overripe quickly. Once the avocados have reached your desired level of ripeness, move them to the refrigerator to slow down the ripening process until you're ready to use them.
Editors' Recommendations