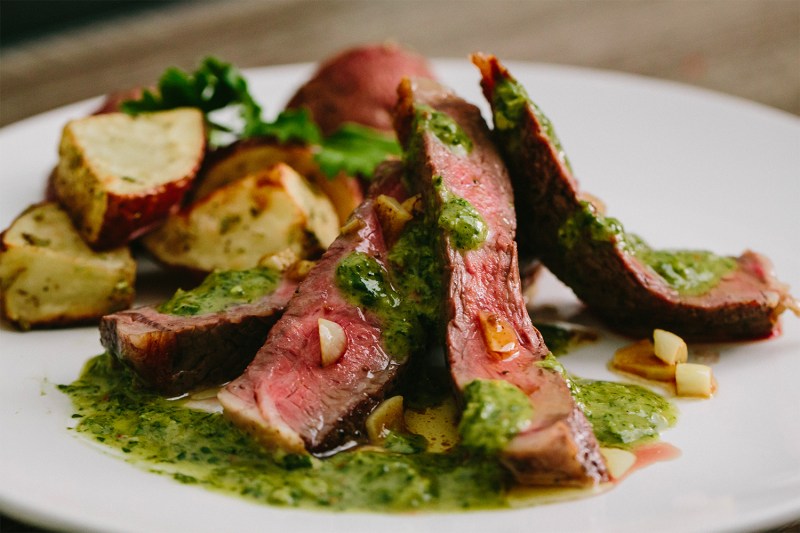 No hunk of meat gets more glory than the thick and savory middle cut from a cow, and rightfully so. At the butcher, there are more popular primal cuts such as rib-eye, filet mignon, or strip, with each of them coming with its own distinct texture and taste.
For a tender cut that leans on fat yet is heavy on flavor, the strip steak is the most ideal for your paleo plate. From the loin is also where the strip's classier cousin, the filet that's known for its buttery and robust taste, comes from. At the head of the herd is the rib-eye. The fat marbled rib cut wears the carnivore crown for being rich and juicy with an exceptional taste and tenderness. Bone-in or out, it's a top choice for a restaurant-quality steak night.
Related Reading
What makes a great steak can form the basis for a heated debate but choosing the right steak cut for you really depends on your preference for tenderness, flavor, and price range.
While an open flame is the optimal steak situation, gearing up the grill isn't always an option. However, with a quality cut of beef and a good cast-iron pan, the simplest way to cooking a succulent steak is your stove.
How to Cook Steak in the Oven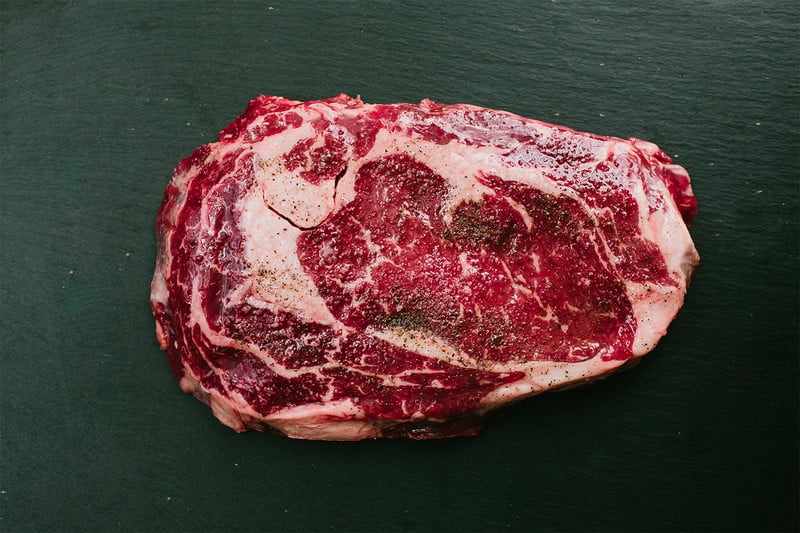 Ingredients:
1 rib-eye, strip, or filet mignon
Sea salt
Fresh cracked pepper
1 tablespoon of your best olive oil
1 tablespoon salted butter
Method:
Bring steak to room temperature and season heavily with salt and pepper, rubbing the seasonings onto both sides of the steak.
Heat a cast-iron pan in the oven on 450 degrees Fahrenheit for 15 minutes. Remove cast-iron pan from the oven and place it on the stove, over high heat.
Lightly coat steak with oil, sprinkle with more salt and place steak in the center of the pan. Add butter to the pan and allow the steak to sear for 30 seconds on each side.
Turn off the heat and return the pan to the oven with the broiler on high. Broil steak for 2 minutes on each side for rare (125 degrees Fahrenheit).
(add an additional minute to each side for medium-rare 135 degrees Fahrenheit).
Remove steak from the pan and transfer to a cutting board. Allow steak to rest for 3-5 minutes before serving.
NOLA Grilled Potato Salad
(By David Guas, chef/owner, Bayou Bakery, Arlington, Virginia)
Ingredients:
2.5 pounds small red potatoes, skin on (approximately 20-22)
1 cup water
.25 cup mayonnaise (Guas prefers Duke's Mayonnaise)]
1 tablespoon Creole mustard (Guas prefers Zatarain's)
.5 cup green onions, thinly sliced
1 tablespoon apple cider vinegar
1 teaspoon kosher salt
⅓ cup horseradish
.25 teaspoon freshly ground black pepper
1 teaspoon Louisiana hot sauce (Guas prefers Crystal)
Method:
Cut red potatoes in half. Split into two groups and wrap each group in aluminum foil like a little purse. Before closing the parcels, pour half a cup of water into each foil package.
Place the parcels just off to the sides of the coals in the belly of the grill. Roast directly in the coals for about an hour or until fork-tender. When ready, remove from heat and let sit for about 10 to 15 minutes to cool slightly.
In a large mixing bowl, mix together mayonnaise, mustard, green onions, apple cider vinegar, kosher salt, horseradish, black pepper, and hot sauce. Add cooled/cut potatoes to the mix. Wearing gloves, use your hands to mash about one-third of the salad, or use the back of a wooden spoon to mash. Serve at room temperature.
Editors' Recommendations