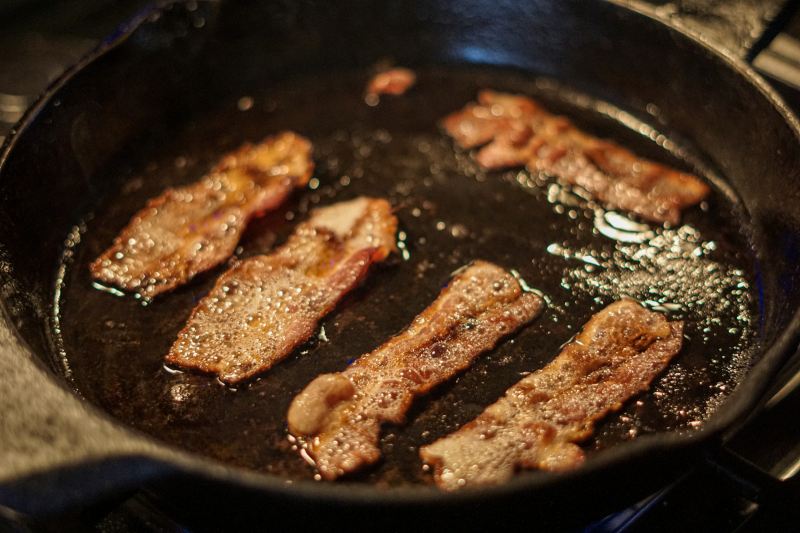 Cooks – be they home cooks or professional chefs – usually fall into one of two categories. Those who fill their plates with an abundance of colorfully nutritious foods, always taking care to use healthier cooking methods and ingredients. And those who cook with bacon fat. We aren't saying these two paths can't cross, but chances are, if you – like us – have a big batch of bacon grease in your refrigerator right now, you love a good, old-fashioned, to-hell-with-calorie-counting kind of dish. This tip is for you.
If you didn't grow up with a jar of bacon grease in your childhood refrigerator, first of all – our condolences. But you may also be wondering what the hell we're talking about. Bacon grease is the fatty liquid that cooks off when bacon is fried or baked. It is also one of the most wonderful cooking ingredients on earth and one you should start saving immediately.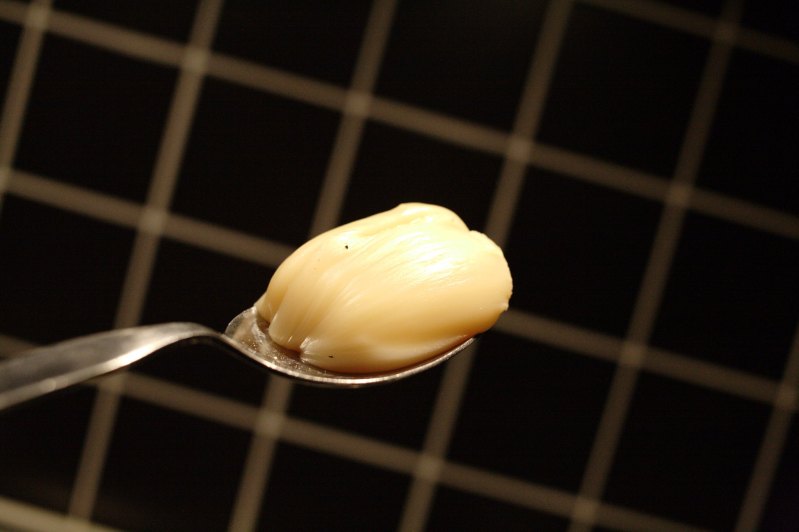 What to do with bacon grease
Most recipes call for a fat of some kind, usually butter or oil. These fats keep ingredients from sticking to pans, tenderize foods, help meld flavors together, and, in some cases, add flavor themselves. But when bacon fat is substituted for another cooking grease in certain recipes, magic happens. This beautifully silky fat wraps itself around foods and gives them a smoky, meaty, salt-forward flavor that elevates them to a whole new level of deliciousness.
If you spend a lot of time cooking bacon, you know that the fat that so perfectly melts from its meaty goodness doesn't come off clean. It tends to mix with the tidbits of char and tiny bacon pieces that collect in the pan. And while a few of those miscellaneous pieces and bits are fine in small amounts, it really is best to separate these from the bacon grease if you'll be saving it (as you should). Until now, the best way to do this has been with a fine mesh sieve or strategically placed cheesecloth over a bowl. Methods that work, to be sure, but can be quite messy or even dangerous if the grease hasn't properly cooled.
But now, there's an easier way to do it, using the magic of science:
Pour the grease into a glass jar, fill it with water, and shake it.
Leave the jar upside down in the refrigerator overnight.
The water will draw out the imperfections in the grease and separate the solid fat from the water. In the morning, what's left is a layer of water that is simply discarded and absolutely perfect, clean-and-ready-to-use bacon fat in the bottom of the jar. No greasy sieves or floppy cheesecloth are required. Just pure bacon magic.
Editors' Recommendations