We don't have to explain the definition of brunch to you. And you probably feel safe guessing that a jazz brunch is simply the popular weekend meal accompanied by jazz music — and you're absolutely right. But the history of the jazz brunch is much more interesting than that simple definition.
First, let's go back to when the American brunch as we know it was actually founded. It all started in 1940s New Orleans when a book titled Dinner At Antoine's by Frances Parkinson Keyes was the talk of the town. The murder mystery was set at NOLA restaurant Antoine's, so everyone and their mother wanted to dine there. Another restaurant, Brennan's, wanted to get in on the action, so a friend of the family suggested they launch Breakfast at Brennan's. So the French-Belgian chef at the time, Paul Blange, looked to classic European egg dishes and created a whole new menu for this midday meal. It became one of the most popular reservations in New Orleans, so Brennan's could charge top dollar for an ingredient (eggs) that was incredibly cheap. The restaurant basically became the most profitable eatery in America for the next 50 years.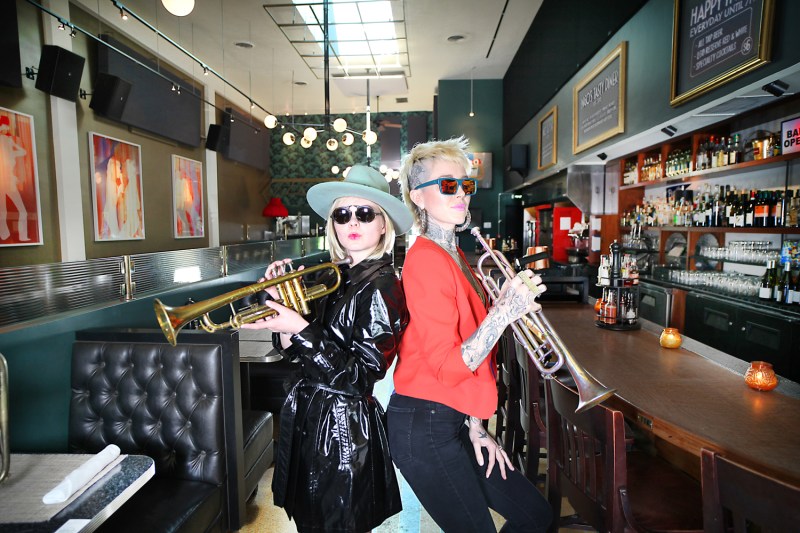 In 1973, there was a Brennan family feud, and some of the members ousted the daughter and son of the original owner, Ella and Dick Brennan. Being the successful restaurateurs that they were, Ella and Dick decided to open Commander's Palace. On a trip to London, Dick was checking out of his hotel when he saw brunch being served in the dining room. He peeked in and noticed that everyone was dining in near silence. Meanwhile, a Dixieland jazz trio was playing in the lobby. Dick put two and two together, called Ella in the middle of the night, and Commander's Palace jazz brunch, the first ever, was born.
If you're in New Orleans, a trip to Commander's Palace for their famous jazz brunch is absolutely in order. But if you're looking to get your musical mealtime fix elsewhere, there are tons of wonderful restaurants throwing similar daytime soirees across the country. Here, eight of our favorite jazz brunches to kick-off or close-out the weekend with a bang.
Muriel's Jackson Square
New Orleans, Louisiana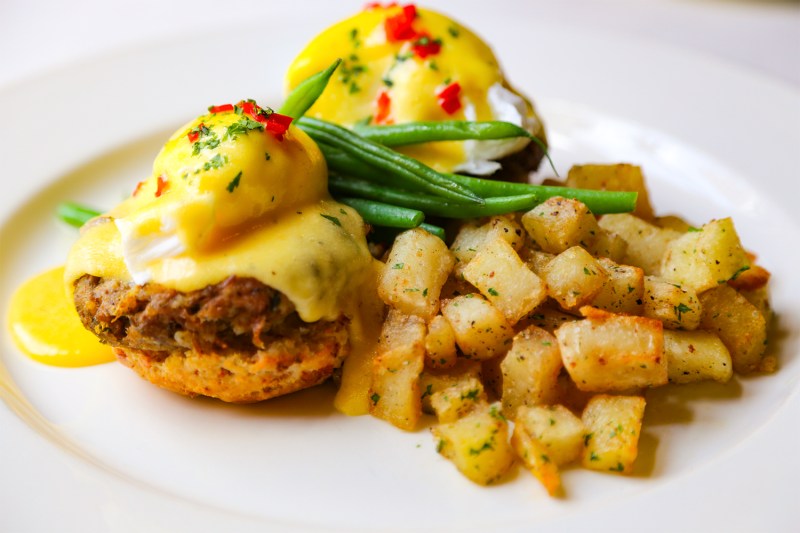 If you embark on a New Orleans ghost tour, you'll likely walk by Muriel's Jackson Square. It's said that one of the former owners of the building, Pierre Antoine Lepardi Jourdan, still wanders the restaurant — the staff even sets him a table every night so he doesn't get upset. But spooky folklore aside, Muriel's is a wonderful place to experience an authentic NOLA jazz brunch. A trio wanders through the restaurant's grand rooms, playing for guests as they enjoy turtle soup au sherry, duck and chaurice sausage hash, and classic veal and grits. Don's miss Muriel's famous Bloody Mary, which will kick the Bourbon Street hangover right out of your system.
JoJo Restaurant and Bar
Washington, D.C.
JoJo Restaurant and Bar opened in D.C.'s U Street Corridor in 2003, and it's paid homage to jazz musicians like Billie Holiday and Louis Armstrong who loved the city so much ever since. They feature live jazz and funk music every night they are open, and from 11 a.m. to 4 p.m. during Sunday brunch. The fare here is nothing out of the ordinary, but the menu is solid and the dishes are tasty. Think classics like Steak and Eggs, Eggs Florentine, and Bacon and Blackened Shrimp served over grits.
Ingo's Tasty Diner
Santa Monica, California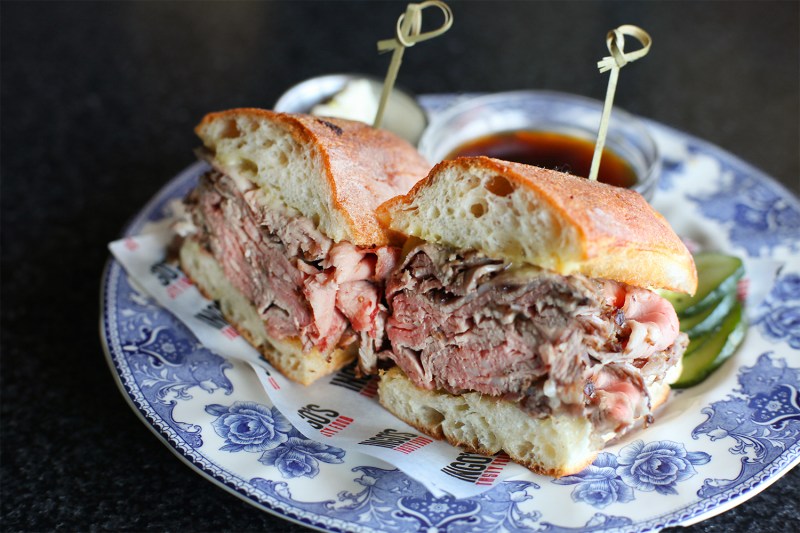 Built in 1946, this classic diner has hosted its fair share of the glitterati, from Mae West to The Rolling Stones. Ingo's Tasty Diner underwent a facelift in 2015, but even with a streamlined interior and farm-to-table fare, Ingo's still pays homage to its history. Come for Sunday brunch when the Mehlbaum Quartet plays the sounds of Los Angeles jazz from the 1950s and '60s. As you listen, sip well-crafted cocktails and feast on modern diner takes like Crispy Chicken and Crepes and Ingo's signature Prime Rib French Dip sandwich.
Big Daddy's
Massapequa, New York
Big Daddy's has been serving Long Islanders the food of New Orleans and the American South since 1993, and it's a bona fide local favorite. Every Sunday during brunch, they feature live jazz and blues music in a fun and casual setting. The menu has plenty of Cajun, Creole, and barbecue delights — dishes such as blackened gator with pineapple habanero sauce, Crab Cake Benedict, and meaty, satisfying gumbo that's packed with tasso ham, andouille sausage, and smoked turkey. The best part is that all entrees come with a complimentary cocktail, so you can get your Mimosa or Bloody Mary fix at no extra charge.
Jerry's Bar
Philadelphia, Pennsylvania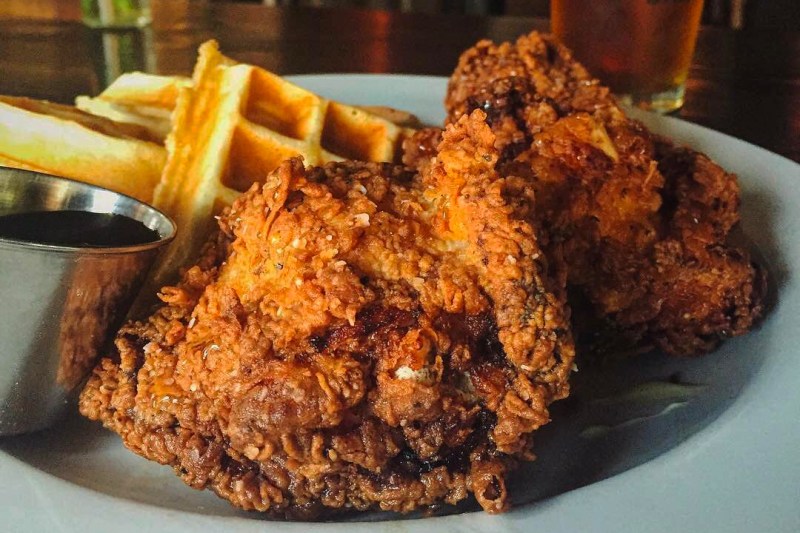 Jerry's Bar is the kind of place you wish was your neighborhood spot. With the combination of laid-back vibes, great cocktails, a solid beer selection, and really tasty food, it's no wonder that this Northern Liberties restaurant is so popular. Make sure to snag a reservation for their Sunday jazz brunch so you don't have to wait long for a table. Inside you'll find small plates like a Pecan Sticky Bun and Smoked Salmon Flatbread with dill cream cheese. There are plenty of classic egg dishes and sandwiches like a taylor ham sandwich (or pork roll, depending on where you're from), the Brunch Burger topped with aged cheddar, bacon, and egg, and their take on the Impossible Burger, which is served with caramelized onions, Jersey tomato, and avocado.
The Lambs Club
New York City, New York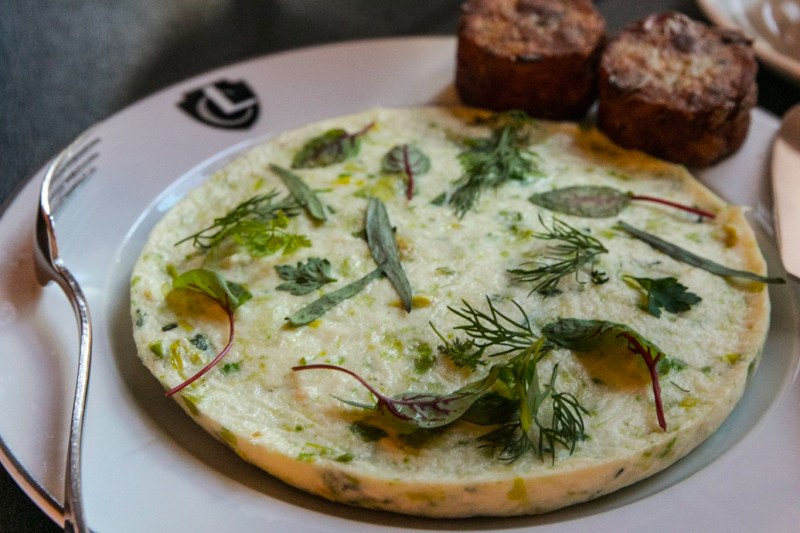 This glamorous NYC classic is tucked inside The Chatwal Hotel, which is an elegant respite from the hectic hustle of Midtown Manhattan. Every Saturday and Sunday, The Lambs Club hosts a festive jazz brunch that will transport you back to old New York. The menu from chefs Geoffrey Zakarian and Galen Zamarra elevates modern American cuisine with thoughtful preparations and the highest quality ingredients. Classics like Buttermilk Pancakes and Egg White Frittata with Avocado, Leeks, and Ricotta Salata will please traditional cravings, while those who want to sample The Lambs Club's more unique offerings will love the House Cured Smoked Arctic Char or Eggs en Cocotte with San Marzano Tomato, Spanish Capers, Pecorino, and Fennel. Splurge on the Lobster Fra Diavolo Bloody Mary to make it a morning to remember.
Geraldine's
Austin, Texas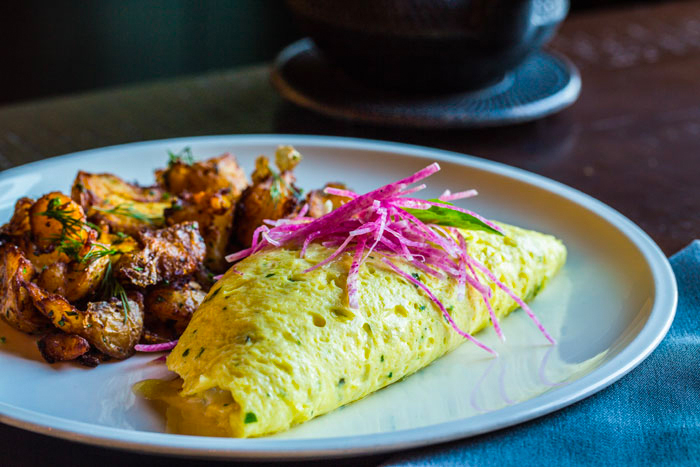 Perched on the fourth floor of the Kimpton Hotel Van Zandt, Geraldine's is an elegant and lively place to grab your favorite weekend meal. You can choose between two live music brunches — Super Soul on Saturday and jazz on Sunday. Contemporary Austin fare makes up the menu, so expect dishes like a Masa Pancake, Short Rib Quesadilla, and a Texas Farm Omelet stuffed with ham, onion, and burrata. Cocktails from Caitlyn Jackson aren't to be missed. You could opt for a lighter brunch libation from Geraldine's spritz menu, or go for a signature like the Brewed Looks Like a Latte, made with whiskey, macadamia nut liqueur, creme de menthe, cold brew, bitters, and orange zest.
Jaya at The Setai
Miami, Florida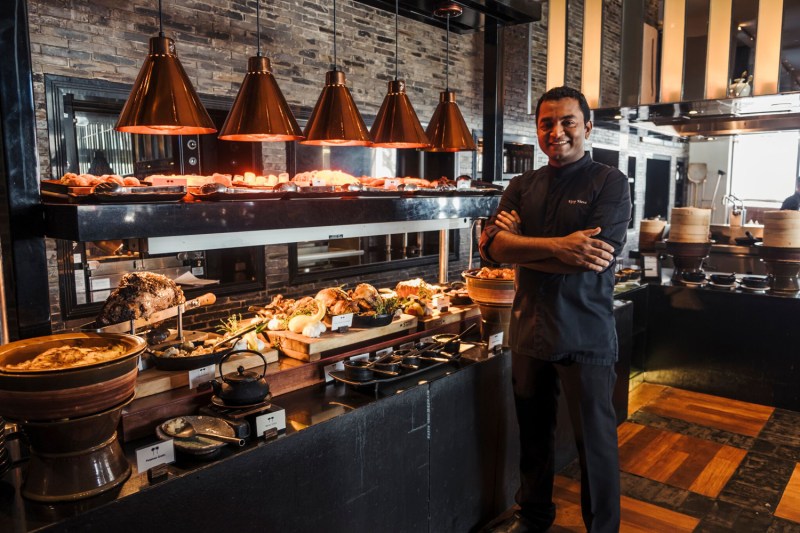 Set in one of the most beautiful rooms in Miami, Jaya at The Setai is a fabulous place to dine when visiting South Beach. Their modern pan-Asian menu, helmed by executive chef Vijayudu Veena, is rich and flavorful with dishes from Thailand, Vietnam, India, China, and Japan. Their jazz brunch buffet is an extravagant culinary experience that pairs live music with a sumptuous spread fit for a sultan. The buffet includes a raw bar, Pad Thai, fried rice, curries, a carving station, butter chicken, salads, dim sum, and a grand dessert spread. Wash it all down with bottomless Louis Roederer Champagne and Bloody Marys.
Editors' Recommendations